Atomic Pulse
What We're Listening to Right Now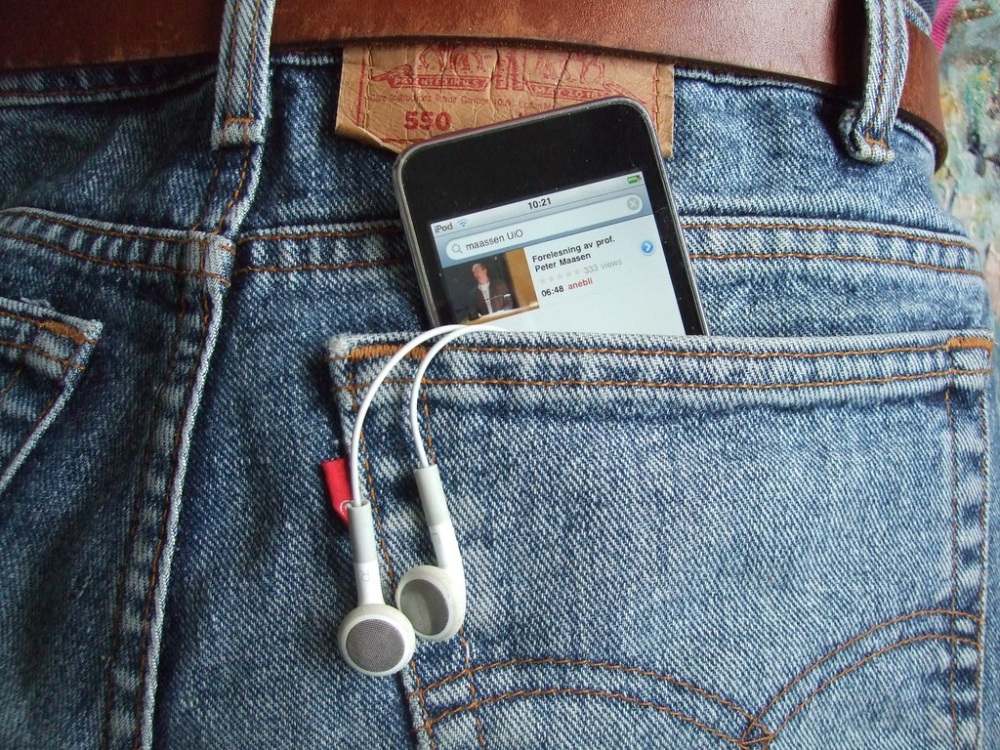 Need a work break? Cleaning the
house? Tired of what Netflix has to offer? 
At NTI, we've been busier than ever
this month with our NTI | bio team in overdrive, responding to COVID-19. Still,
with so much information coming in so fast, it can be refreshing to take time
to dive deep into a subject for an hour or two. Lately, I've been taking my
morning commute listening on the go during evening walks.
Here are some of the top podcasts
I've been listening to since the NTI office went remote. You might enjoy them,
too.
Now is a good time to catch up on Things That Go Boom as it wraps up its
second season. Hosted by Inkstick Media CEO Laicie Heeley, Things That Go Boom offers a uniquely feminist angle on the latest
developments in international security. Recently, their focus has been all
things Iran, from interviewing Washington
Post opinion writer and former Tehran correspondent Jason Rezaian, who was held hostage
in Iran for 544 days, to Ambassador William Burns, one of
the lead negotiators of the 2015 Iran nuclear deal.
If you often find yourself turning
to the Vox Explainers pages for
insight, you might want to check out this podcast. Today, Explained offers an in-depth look at what's driving the
stories of the day, featuring interviews from Vox reporters and outside
experts. While the podcast tends to focus on national news, Vox's foreign correspondent Alex Ward
will occasionally pop in to talk about all things national security, from North
Korean missile tests to Iran shooting down a U.S. drone.
Deep
Dish is a uniquely satisfying podcast
for those tired of dry expert commentary. Produced by the Chicago Council on
Global Affairs (CCGA), Deep Dish
tackles the big-picture questions and developments that dominate the foreign
policy field. In a recent episode, the Center for American Progress's Kelly
Magsamen details the implications of the
U.S. strike that killed Qassem Soleimani. Perhaps the podcast's greatest
standout episode came earlier this summer, when Financial Times editor Lionel Barber recounted his one-on-one interview
with Russian president Vladimir Putin.
The companion podcast to the HBO
miniseries "Chernobyl" offers an in-depth look at writer-producer Craig Mazin's
research into the 1986 disaster. Episode-for-episode, this podcast dives into
where Mazin chose to diverge from historic fact and into fiction, and how some
of the most shocking scenes from the series were pulled straight from
survivor's accounts. In its final episode, Mazin recounts the
famous trial scene with Jared Harris's Valery Legasov, warning that, "The truth
doesn't care that we need to lie to make it through the day." Go ahead and
binge the show, while you're at it.
The field of nuclear and WMD
security expands across science and technology, politics, and defense. To
understand what's happening in hotspots around the world, Vox's Worldly offers quick, in-depth, and usually funny takes from
their correspondents on the latest in foreign affairs. Recent episodes have
covered the world's response to COVID-19 and
the low-yield nuclear weapon debate.
WSJ's The Future of Everything
This podcast from The Wall Street Journal library covers
developments in science and technology, packaged in a way understandable for
even the least tech-savvy among us. The Future of Everything is exactly that—a
look into the most overlooked and intriguing stories affecting our world, from
society to security to space. For some stand-out episodes, look to their
coverage of AI in combat or how gene-edited mice can help us fight
Lyme disease.
Listen to the all-stars of the
nuclear security world talk about their careers in and out of government, think
tanks, and non-profits in the Ploughshares Fund podcast. Hosted by Ploughshares
President Joe Cirincione, Press The
Button offers weekly interviews with experts who share their takes on the
latest in nuclear news and share experiences from working in the field. NTI's
own Lynn Rusten was on the podcast
discussing her work on both the START and New START treaties. Give her episode
a listen here.
Not only is Super Critical Podcast a great listen, it also is great for finding
new things to watch while stuck at home. Host Timothy Westmyer interviews
nuclear experts about their favorite nuke-themed film or TV show, ranging from Mission Impossible: Fallout to, you
guessed it, HBO's Chernobyl.
Hosted by the James Martin Center
for Nonproliferation Studies' Jeffrey Lewis and the Atlantic Council's Aaron
Stein, the Arms Control Wonk podcast
covers it all from the latest nuclear news to the importance of data visualization.
Disease ecology grad students Erin
and Erin are the voices behind This
Podcast Will Kill You, which covers all things biosecurity. And, yes, there
is a coronavirus episode. In case you
need more relief, their website also includes "quarantini" recipes like The Fever
Reliever and Smallpox on the Rocks.
NPR truly has a podcast for
everything. One of our favorites is Short Wave, which offers bite-size episodes
covering all things science. You can listen to NTI's Corey Hinderstein explain the history of Iran's nuclear program
or find out just how long COVID-19 lasts on
surfaces.
Coming soon: At the Brink
Together with his granddaughter Lisa
Perry, former Defense Secretary William J. Perry is launching a
brand-new podcast this June. At The Brink
is a show about how close humanity has come to nuclear disaster. Sign up here for updates or follow @AtTheBrinkPod on Twitter.
Stay Informed
Sign up for our newsletter to get the latest on nuclear and biological threats.
More on Atomic Pulse
Art as Medium for Advocacy: Manga Artist Gigi Murakami on Her Mural for #CranesForOurFuture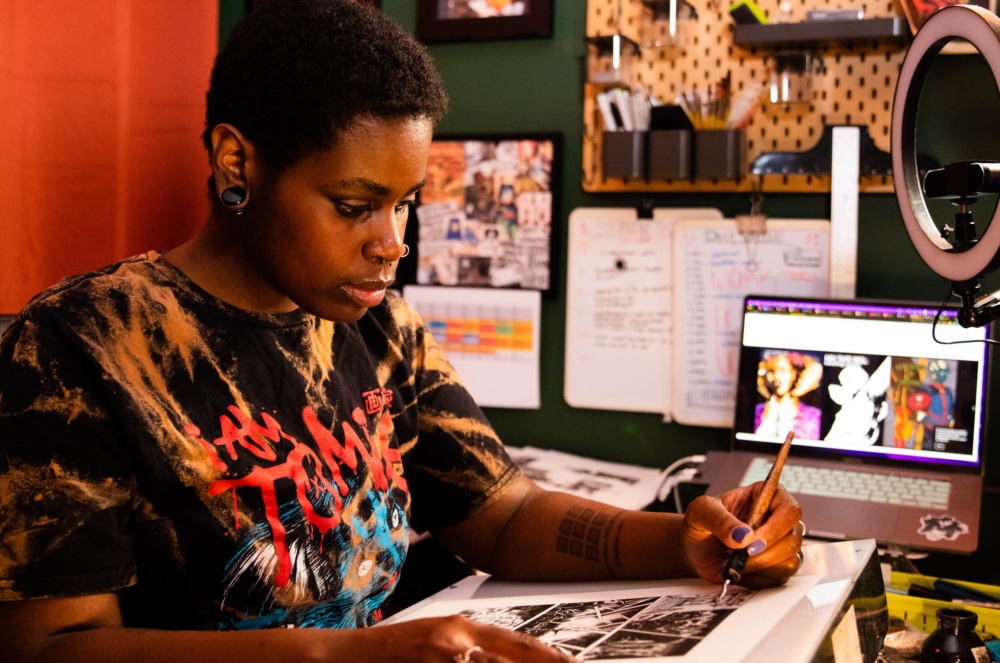 Art as Medium for Advocacy: Manga Artist Gigi Murakami on Her Mural for #CranesForOurFuture
---
#CranesForOurFuture: Ukrainian Artist Eugenia Zoloto on Finding Hope during War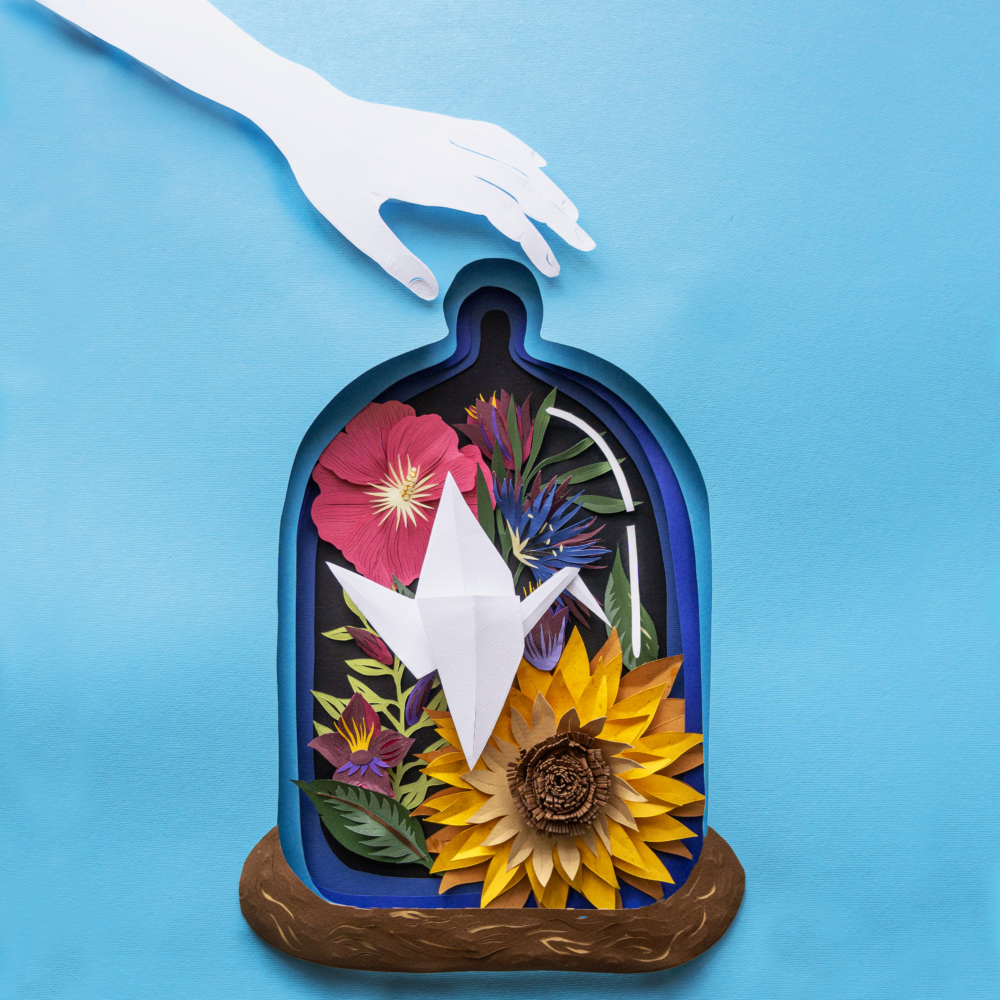 #CranesForOurFuture: Ukrainian Artist Eugenia Zoloto on Finding Hope during War
---
Oppenheimer and Advocacy: You've Seen the Film, Now What?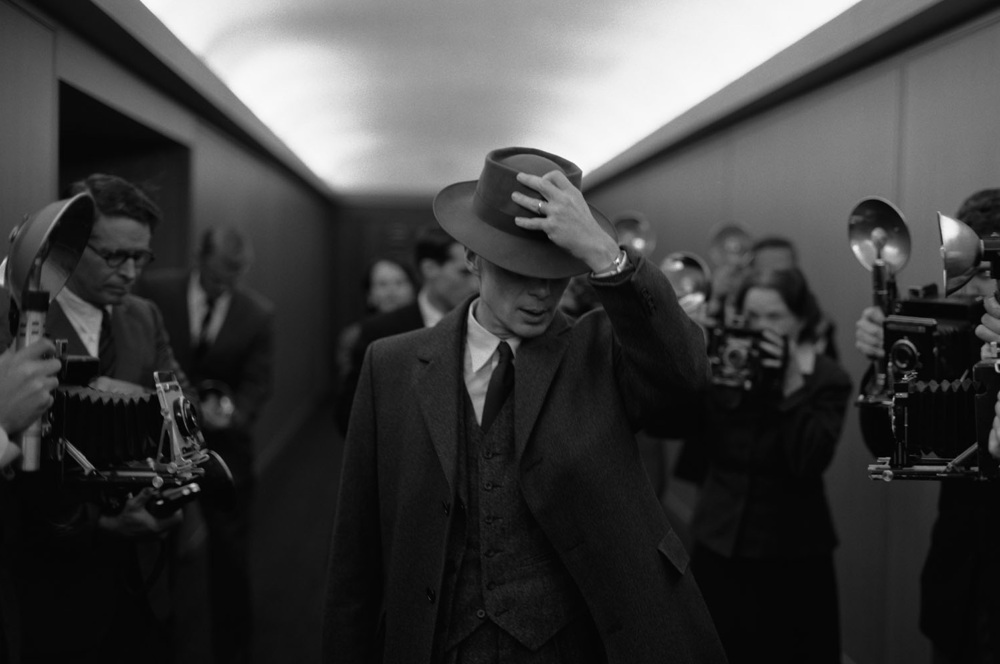 Oppenheimer and Advocacy: You've Seen the Film, Now What?
---