NTI Welcomes Dr. Andrew Hebbeler to NTI | bio and Deepika Choudhary to Communications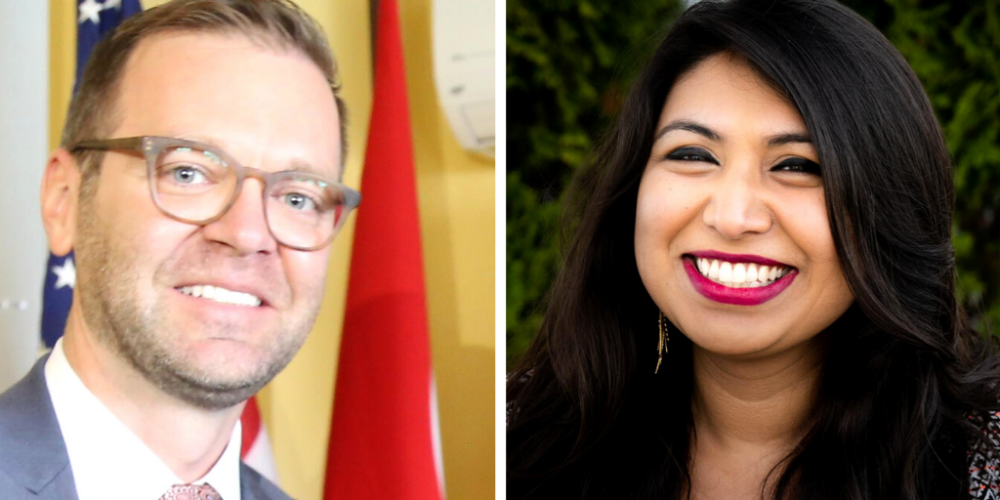 NTI is pleased to announce the addition of Andrew Hebbeler, Ph.D. as senior director and lead scientist with the Global Biological Policy and Programs team (NTI | bio) and Deepika Choudhary as a director in Communications. Hebbeler comes to NTI with over two decades of experience in science, health, diplomacy, and global security. Choudhary comes to NTI after five years at ReThink Media, most recently as program director of the Peace and Security Collaborative
"We are delighted to welcome Andrew and Dee," said NTI President Joan Rohlfing. "Andrew's leadership experience in federal service at the nexus of health, science, and security will be instrumental to NTI | bio in the midst of quickly expanding response to the COVID-19 crisis, and Deepika's skills in the peace and security sector, in media, and training will make a difference for NTI's impact."
Hebbeler previously served as deputy director of the U.S. Department of State's office of science and technology cooperation and as a senior science, technology, and innovation adviser to the Secretary of State. He also oversaw Nunn-Lugar cooperative threat reduction activities at State, including expansion of cooperative threat reduction biosecurity programs into Africa. From 2013 to 2015, he was assistant director for biological and chemical threats in the White House Office of Science and Technology Policy, where he forged the first-ever national strategy to combat antibiotic-resistant bacteria, strengthened institutional oversight of life sciences dual-use research of concern, and responded to the Ebola outbreak in West Africa. Hebbeler is trained as an infectious disease researcher, with a Ph.D. from the Institute of Human Virology at the University of Maryland, Baltimore and a post-doctoral fellowship from the Gladstone Institutes at the University of California in San Francisco.
Choudhary comes to NTI after five years at ReThink Media, most recently as program director of the Peace and Security Collaborative. There, Choudhary managed a team of communications professionals providing strategic communications counsel, media training, and messaging guidance to experts and NGOs working to advance sensible policies on nuclear weapons, the Pentagon budget, drones and targeted killing, and endless war. During this time, she also worked to advance equity and diversity in the Washington, DC-based national security arena, with a particular focus on women and women of color. Choudhary also served as a fellow at N Square Innovation, where she explored new approaches for tackling nuclear challenges. Choudhary holds a B.A. in politics from Marymount University and is a fluent Hindi speaker.
Stay Informed
Sign up for our newsletter to get the latest on nuclear and biological threats.