Our Impact
We are in a new and more dangerous era in which the likelihood of use of weapons of mass destruction is growing. NTI delivers innovative, real-world solutions that address these challenges and create lasting change for a positive future.
Our Impact Model
NTI's Impact Model drives our work to create the necessary systemic change for a safer world by galvanizing large-scale institutional adoption of proven global security practices and programs.
Our expert analysis shines a bright light on critical security gaps and generates actionable threat-reduction solutions. By stimulating the collective self-interest of government and private-sector forces around the world, NTI then cultivates collaboration and momentum around those solutions. These partnerships forge pilot initiatives that demonstrate and de-risk proposals to catalyze large-scale, enduring institutional adoption.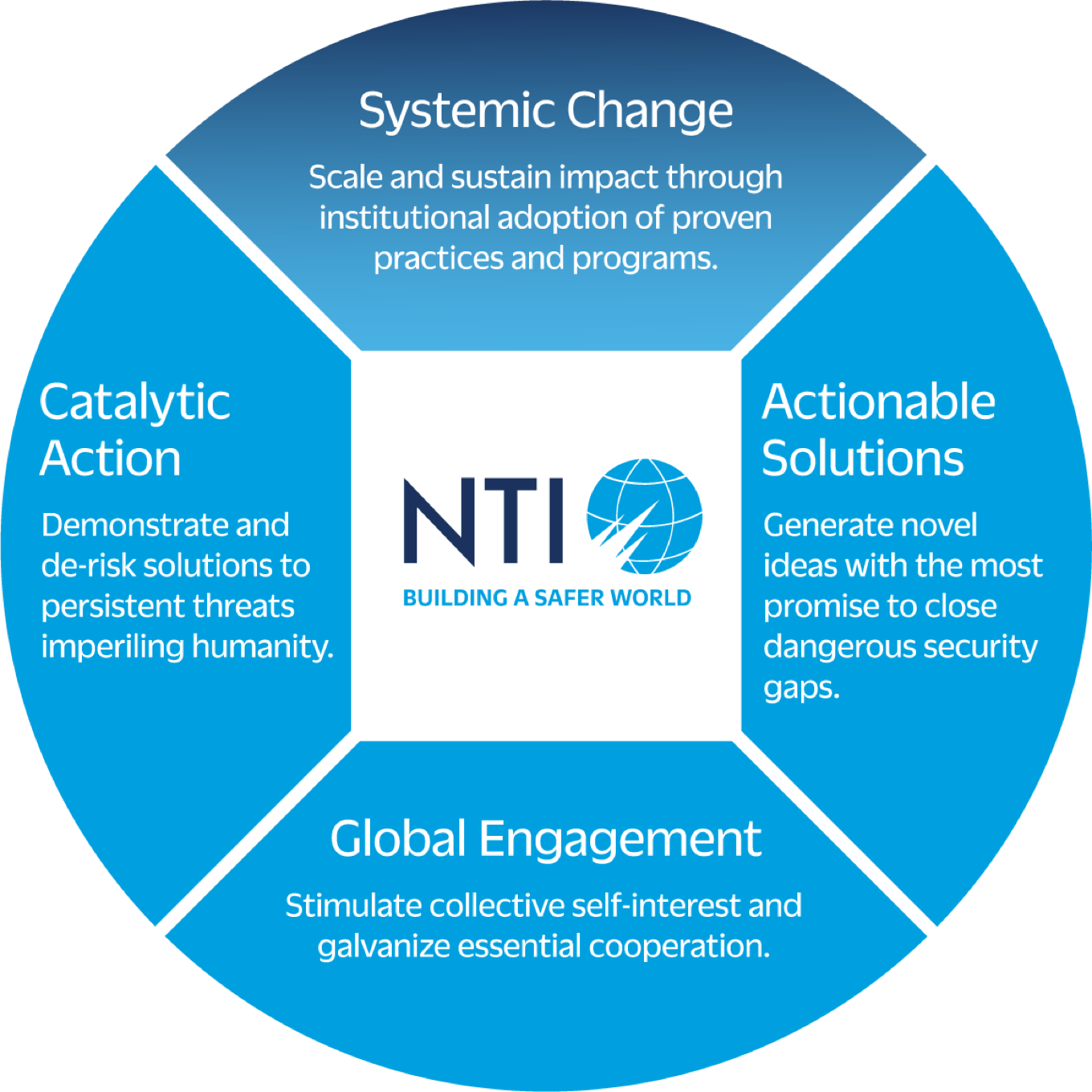 ---
NTI by the
Numbers
These examples demonstrate NTI's unique ability to engage global government, institutional, and private-sector leaders to act, achieving systemic change.
---
And with your Nuclear Threat Initiative, you helped us ratify the New START treaty, rally the world to secure nuclear materials, strengthen the global non-proliferation regime, and create an international fuel bank for peaceful nuclear power. … That's an extraordinary legacy and an extraordinary record.
Out of the 10 arms control and nuclear security think tanks, only one has achieved [gender parity] among its ranks: the Nuclear Threat Initiative.
The Nuclear Threat Initiative has undertaken a large number of practical activities that have directly improved international security and U.S. security. They have done things that will ensure that nuclear material can never be in the hands of terrorists.