NTI Welcomes Jennifer Broome as Chief Development Officer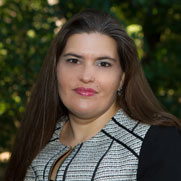 The Nuclear Threat Initiative (NTI) has named Jennifer N. Broome, CFRE, as chief development officer. She brings to NTI more than 14 years of fundraising experience. As a member of NTI's senior management team, she will develop and direct a multi-faceted and sustainable fundraising strategy to secure NTI's $15 million annual budget.
"NTI is delighted to have Jennifer on board," said NTI President Joan Rohlfing. "Her diverse fundraising expertise will be a tremendous asset as we plan for NTI's future and develop new approaches to reduce the 21st century's most dangerous threats."
Prior to joining NTI, Broome most recently served as senior executive director of development for the George Washington University Libraries. Her career in the non-profit sector began after her service as a Peace Corps volunteer in Madagascar. After receiving a master's degree from the Lilly Family School of Philanthropy at Indiana University, she managed a number of multi-million dollar fundraising campaigns for economic development and public policy advocacy clients nationwide.
About the Nuclear Threat Initiative
The Nuclear Threat Initiative (NTI) is a non-profit, non-partisan organization with a mission to strengthen global security by reducing the risk of use and preventing the spread of nuclear, biological, and chemical weapons. Founded in 2001 by former U.S. Senator Sam Nunn and philanthropist Ted Turner, NTI is guided by a prestigious, international board of directors. Joan Rohlfing serves as president.
Stay Informed
Sign up for our newsletter to get the latest on nuclear and biological threats.