NTI at 20
Building a Safer World for Two Decades
Over the course of 2021, as NTI marked its 20th anniversary, our experts shared some reflections on two decades of working to build a safer world—accomplishments and challenges, lessons learned along the way, visions for the future, and more.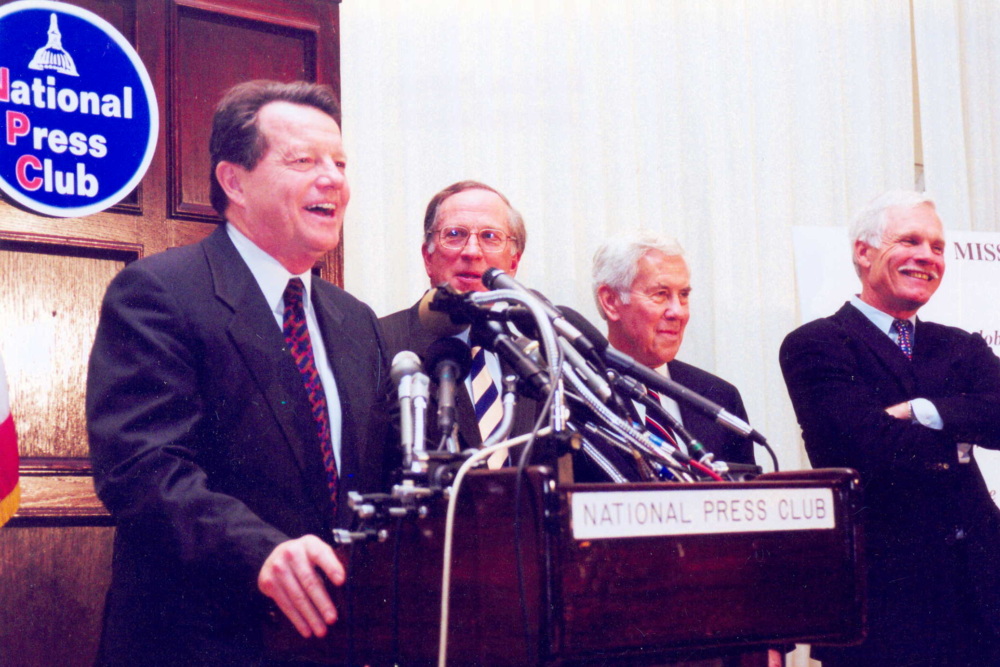 20 years of NTI
In January 2001, former Senator Sam Nunn, media giant and philanthropist Ted Turner, and former Deputy Secretary of Energy Charles B. Curtis announced the creation of a non-partisan, non-profit organization called the Nuclear Threat Initiative from a podium at the National Press Club in Washington, D.C. NTI would partner with governments and organizations around the world with the goal of reducing the threats from nuclear, biological, and chemical weapons.
Each founding member brought something unique to the table: Nunn, who was coming off eight years as chair of the Senate Armed Services Committee, was perhaps the most respected member of the U.S. Senate on foreign affairs; Turner, who, in addition to founding the first 24-hour cable news channel, had just launched the United Nations Foundation and was a leading advocate for global security; and Curtis, an attorney with broad government experience, had served as chair of the Federal Energy Regulatory Commission and held senior positions at the Department of Energy. Nunn, who remains co-chair of NTI's Board, was the organization's first CEO; Curtis served as NTI's first president and chief operating officer.
Under their leadership and with guidance from an international Board of Directors and top experts on staff, NTI quickly established itself as a leading organization working to reduce catastrophic global risks.
Here, you will find interviews with current and former NTI leaders and staff reflecting on NTI at 20. We are proud of all we have accomplished, and we know that much remains to be done. Here's to building a safer world, today and for future generations.
---
NTI at 20: Ernie Moniz on Choosing NTI, Connecting the Dots, and Envisioning a World at Peace
"We will never stop working, step-by-step, systematically, reducing the risks, bringing about systemic change, and hopefully succeeding so that we realize our vision on nuclear risks, bio-risks, and climate risks."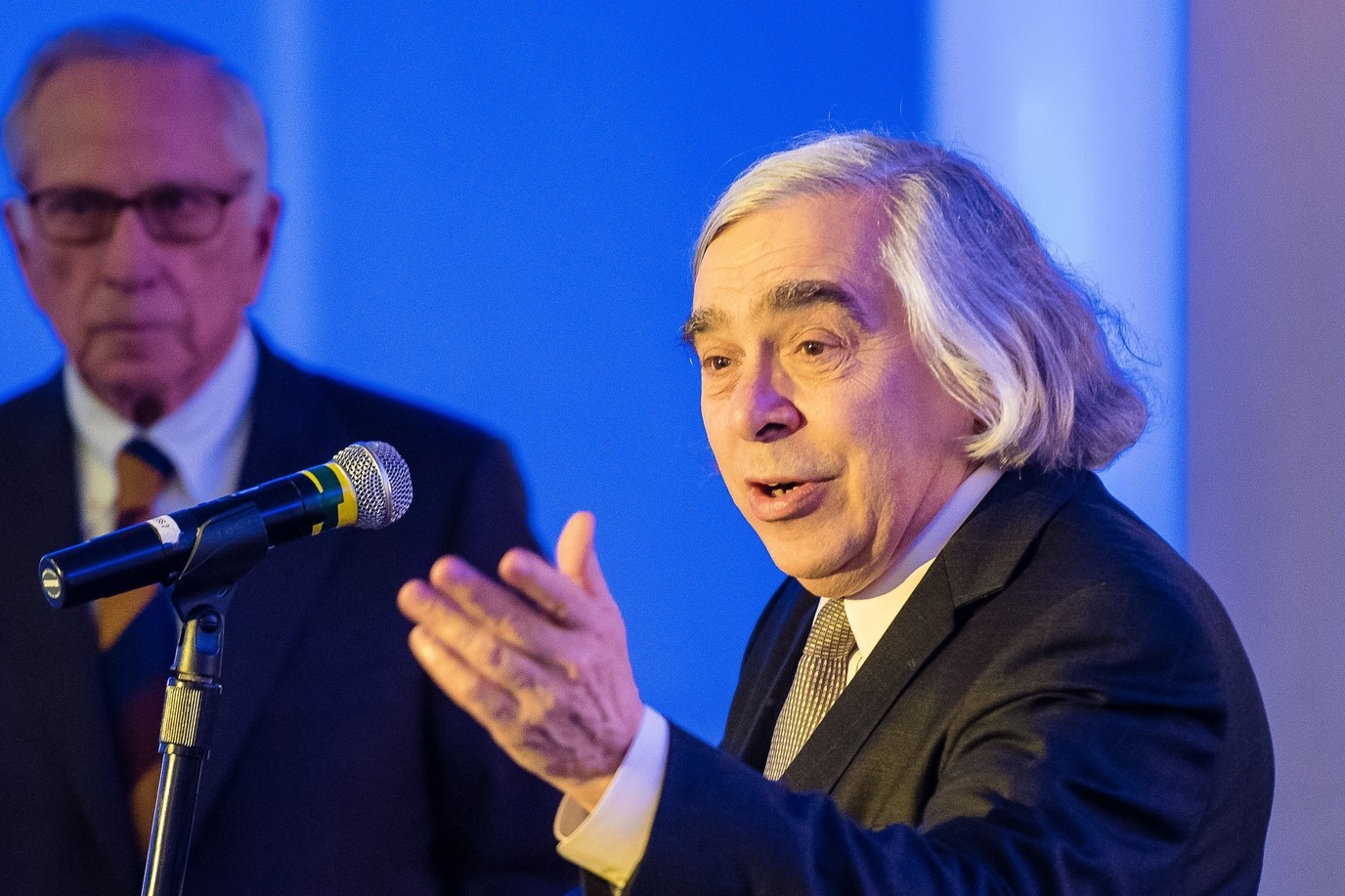 ---
NTI at 20: Sam Nunn on Accomplishments, Challenges, and Optimism
"Where I think NTI has made a major contribution—again, with others—is that we must not just have an idealistic view of how you get rid of nuclear weapons and reduce the risk to the world. We have to take practical steps, and we have to do things together. There has to be not only the vision of a world in the future without nuclear weapons, but we have to have the guidelines and actions to get there."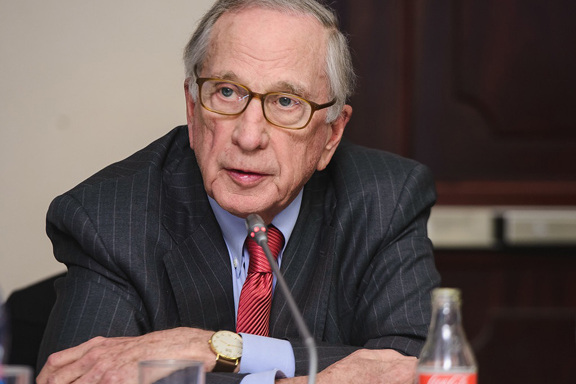 ---
NTI at 20: Joan Rohlfing on NTI's Unique Impact Model, Rethinking Deterrence, the Next Generation, and More
"It has been very exciting to help create an organization that's delivering real change in the real world through this unique impact model. I'm really proud of what we've been able to innovate, and the model works across our programs, with examples from WINS (World Institute of Nuclear Security) to the NTI Nuclear Security Index that have driven lasting systemic change and driven safer behaviors by governments."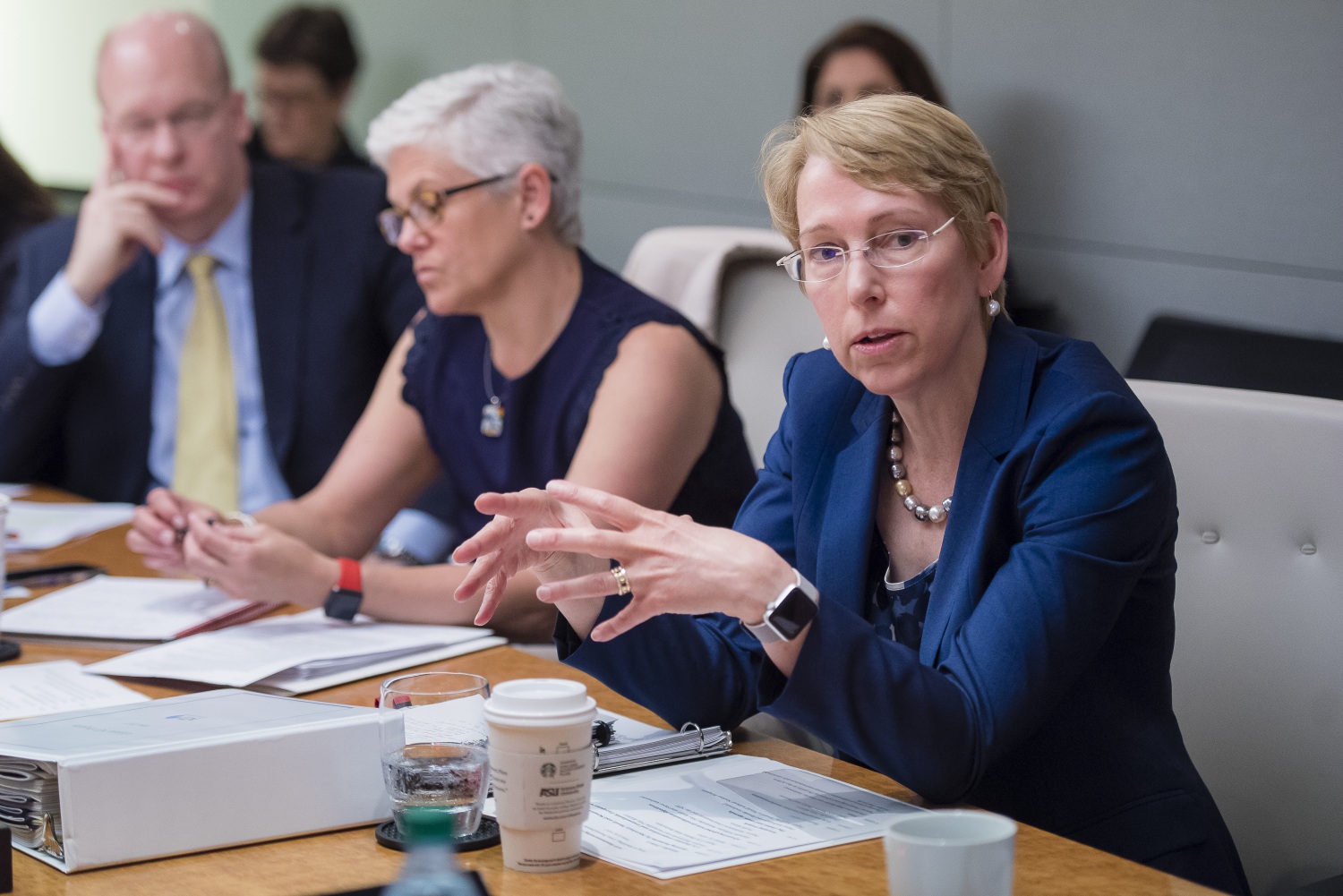 Looking Ahead
At NTI, we are enormously proud to have played a role in some of the important threat-reduction success stories of the past two decades and to have helped lay the foundation for future progress on some of the world's most persistent, evolving threats. We are ever mindful that there is still a great deal of work to be done.
---