Middle East Consortium on Infectious Disease Surveillance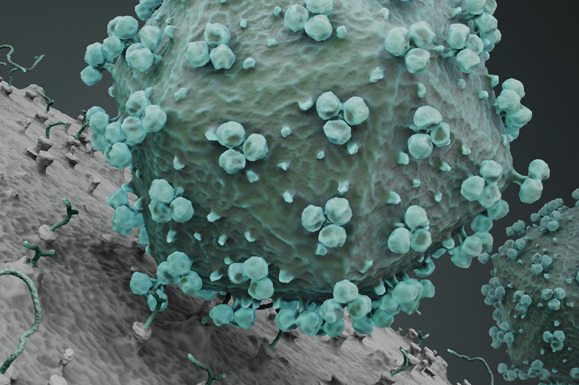 ---
Early detection of disease threats
Challenge
In 2003, cooperative efforts on health matters in the Middle East were scarce, limiting collaboration and information sharing across the region
Action
NTI helped form and fund the Middle East Consortium for Infectious Disease (MECIDS), a collaborative effort between public health experts and Ministry of Health officials from Israel, the Palestinian Authority, and Jordan
Results
MECIDS has aided the region by enhancing disease surveillance, monitoring, and mitigation, and fostered dialogue to address future challenges
With a vision of promoting long term health, security, and stability across the Middle East, public health experts and Ministry of Health officials from Israel, the Palestinian Authority, and Jordan work together through MECIDS to respond to infectious disease outbreaks and other threats to public health. MECIDS serves as a mechanism for capacity building, collaboration and response, exemplifying the type enhanced cooperation among states that is vital to addressing transnational disease outbreaks.
MECIDS was formed in 2003, at a time when cooperative efforts on health matters in the region were scarce. It has been tested repeatedly since that time. In 2006, the robust networks and transparent reporting processes built through MECIDS aided the quick mitigation of an avian influenza outbreak when it spread across the three members' borders in just 10 days. And in 2009, when the World Health Organization raised the influenza pandemic alert level and called for global solidarity to address the threat, MECIDS members already had convened an emergency teleconference to develop an action plan for the region.
In addition to facilitating cooperation between the member countries, MECIDS fosters dialogue between nations on recent developments in the health field and creates linkages among key players to address future challenges to regional health security.
For more information on MECIDS, visit mecidsnetwork.org