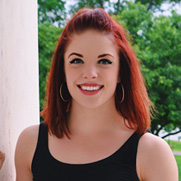 Former Staff
Caitlyn
Collett
Caitlyn Collett was formerly a communications manager at NTI.
Prior to NTI, Collett assisted with research at the National Defense University's Center for the Study of Weapons of Mass Destruction and at Thermo Fisher Scientific's office in Shanghai. She also currently serves as the head coach of 202Strong's Washington, DC location and is host and executive producer of the "Crime & Co" podcast. She is proficient in Mandarin.
Collett holds B.A. and M.A. degrees from the George Washington University in International Affairs with concentrations in Nuclear Policy, International Security, and Chinese Language.