Bio
As a member of NTI's executive leadership team, Carmen MacDougall is responsible for organization-wide strategic planning, human resources, diversity, equity and inclusion initiatives, and board relations. She previously served as NTI's vice president for Communications for more than 11 years.
Prior to working with NTI, she directed communications for the bipartisan Commission on the Prevention of Weapons of Mass Destruction Proliferation and Terrorism, focusing on the Commission's recommendations related to biosecurity. She also worked as a consultant, primarily with The Harbour Group, where she supported the development of the United Arab Emirate's nuclear energy program, called a "gold standard" for developing peaceful nuclear energy with the highest standards of nonproliferation and safety.
She was vice president for communications at the Carnegie Endowment for International Peace for more than six years, serving as a member of the five-person senior management team.
She joined Carnegie in 1998, after serving in a number of public affairs roles at the U.S. Department of Energy, including deputy assistant secretary for communications. There, she provided senior communications counsel to Secretary Hazel R. O'Leary and Secretary Federico Peña in the areas of energy, national security, environmental cleanup, and science and technology.
Prior to government service, she worked in the private sector.
MacDougall has a B.A. from Amherst College. Her service activities have included serving on the board of the DC Rape Crisis Center and as vice chair of the advisory board of the Institute for Conflict Analysis and Resolution (now the Jimmy and Rosalynn Carter School for Peace and Conflict Resolution) at George Mason University.
Projects
Nuclear Security Project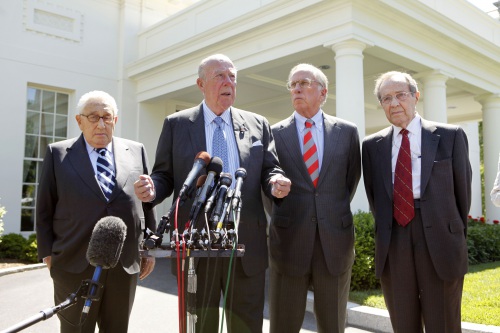 Nuclear Security Project
Working toward a world without nuclear weapons