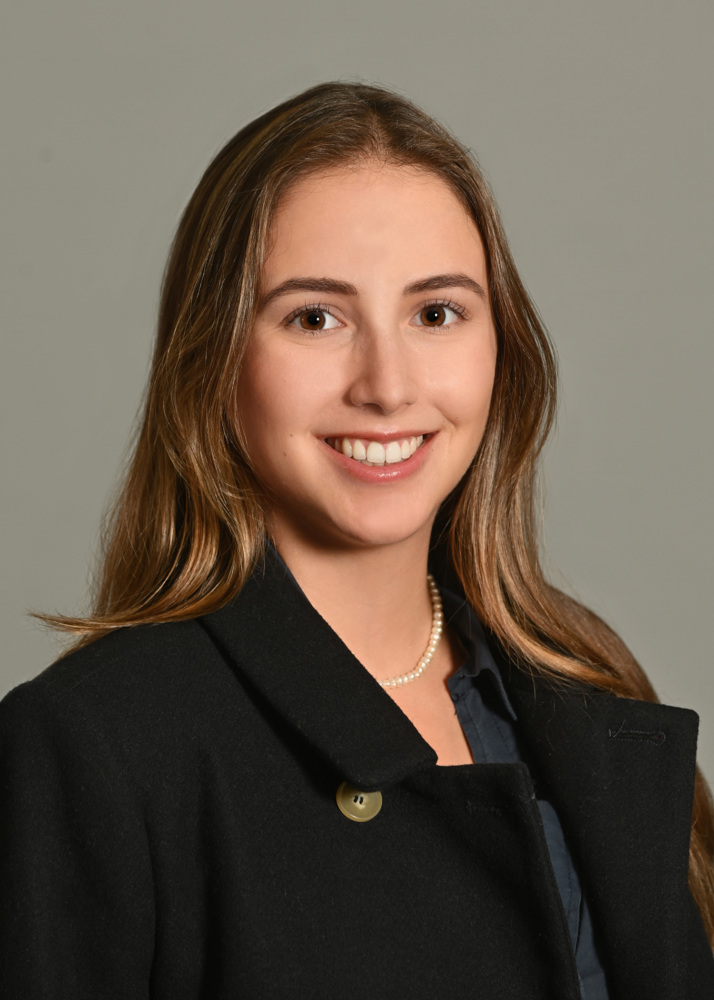 Elsie
Bustamante Letts
Intern, Global Biological Policy and Programs
Bio
Elsie Bustamante serves as an intern for NTI's Global Biological Policy and Programs team (NTI | bio). In this role, she supports the efforts of the team to disincentivize biological weapons use and research the societal impacts of the convergence between artificial intelligence with biotechnology to build a safer world.
Bustamante is an International Studies major at American University with a concentration in Human Rights and a focus on the East Asia region and interested in the intersection of human rights, emerging technology, and advocacy in the international arena. She is also interested in conflict prevention/resolution topics and learning more about different cultures/languages. Bustamante's hobbies include traveling, yoga, eating good food, reading non-fiction books, and hanging out with my roommates at the end of the day.
Some fun facts about Bustamante are that she is Peruvian, went to the University of Oxford for a year abroad, and traveled to 5 out of 7 continents, and currently learning French.