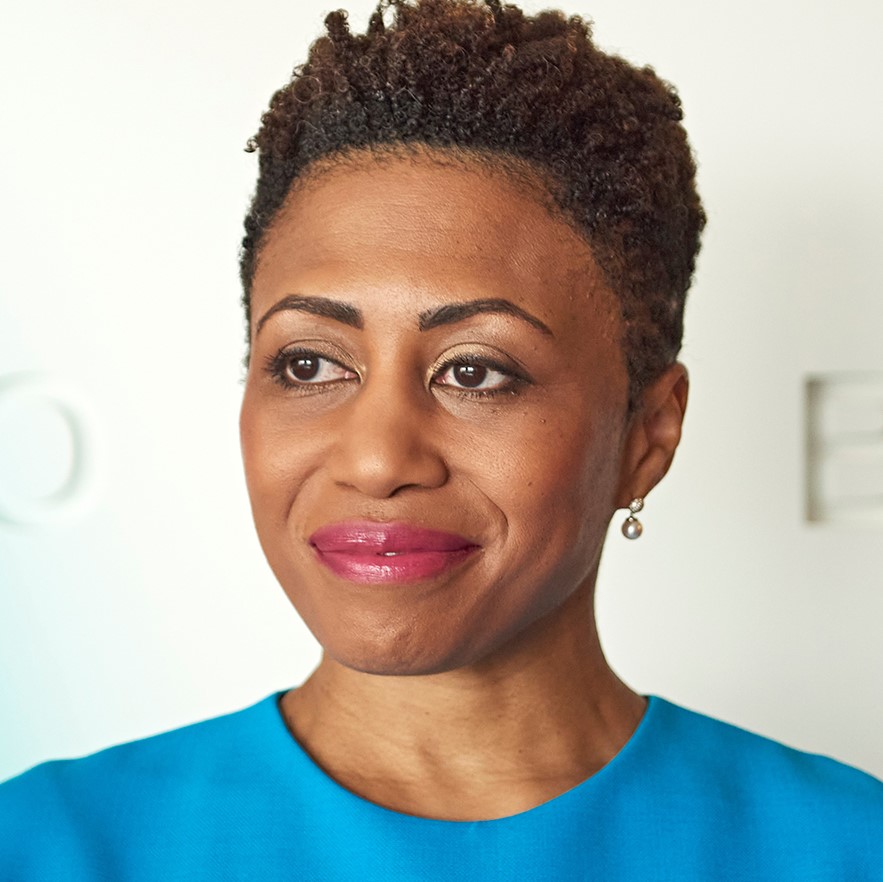 Michelle
McMurry-Heath
Michelle McMurry-Heath is former president and CEO of the Biotechnology Innovation Organization (BIO), the world's largest biotechnology advocacy group, representing nearly 1,000 life sciences companies and organizations from 30 countries.
During her tenure at BIO Dr. McMurry-Heath positioned the organization as a leading champion of scientific innovation and the bio-revolution, which aims to use technological breakthroughs to cure patients, protect our climate, and nourish humanity. A common thread throughout McMurry-Heath's career has been her focus on broadening access to scientific progress so more patients from diverse backgrounds can benefit from cutting-edge advancements. She calls the distribution of scientific progress "the social justice issue of our age."
Dr. McMurry-Heath previously worked at Johnson & Johnson, where she served as Global Head of Evidence Generation for Medical Device Companies and then Vice President of Global External Innovation and Global Leader for Regulatory Sciences. She was also instrumental in bringing J&J's incubator, JLABS, to Washington, DC. She led a global team of 900 with responsibilities in 150 countries around the globe.
Prior to her time at J&J, Dr. McMurry-Heath was also a key science policy leader in government. The Obama-Biden transition team tapped her to conduct a comprehensive analysis of the National Science Foundation's policies, programs, and personnel. President Obama then named her associate science director of the FDA's Center for Devices and Radiological Health under Commissioner Peggy Hamburg. In that role, she championed clinical trial evolution, the use of real-world evidence in product evaluation, and an embrace of the patient's voice in health research so new medical products deliver outcomes that matter to them.McMurry-Heath was the founding director of the Aspen Institute's Health, Biomedical Science, and Society Policy Program. She received her early training in science policy from the Robert Wood Johnson Foundation and later served as Senator Joe Lieberman's top legislative aide for science and health. In that role, she drafted legislation to protect the country from biological attacks.
McMurry-Heath received her MD/PhD from Duke's Medical Scientist Training Program, becoming the first African American to graduate from the prestigious program. She spent 12 years working at the research bench before taking policy and leadership roles in government and industry.
McMurry-Heath lives in Washington, D.C. with her husband Sebastian Heath, a veterinarian, and their daughter, Isabella. To relax, she enjoys yoga, snorkeling and her daughter's sporting events.