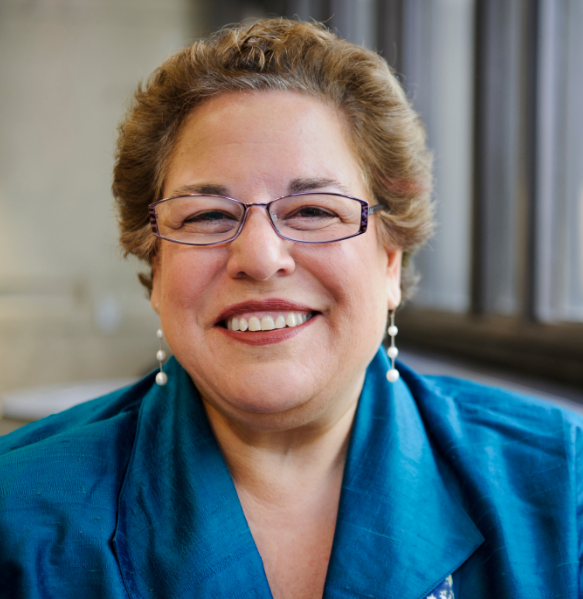 Former Fellow
R. Alta Charo, J.D.
David A. Hamburg Distinguished Fellow
Bio
R. Alta Charo (B.A. biology, Harvard 1979; J.D. Columbia, 1982) was NTI's inaugural David A. Hamburg Distinguished Fellow, completing her term in August 2021. Charo is the Warren P. Knowles Professor Emerita of Law and Bioethics at the University of Wisconsin (UW), where she taught public health law, bioethics, biotechnology law, and torts.  Prior to her 1989 arrival at UW, Charo served as Associate Director of the Legislative Drafting Research Fund of Columbia University; Fulbright  Lecturer in American Law at the Sorbonne in Paris; legal analyst at the congressional Office of Technology Assessment; and American Association for the Advancement of Science (AAAS) Diplomacy Fellow at USAID.  Professor Charo took leave from UW for 2009-2011 to serve as a senior policy advisor on emerging technology issues in the U.S. Food and Drug Administration (FDA) Office of the Commissioner.
Charo has been elected to the National Academy of Medicine (NAM, formerly known as the IOM), as well as the AAAS and the American Academy of Arts & Sciences. At the National Academies, Professor Charo was a member of the IOM/NAM Council, various Academies boards on health and science policy, and several committees making recommendations for the smallpox vaccination program and other vaccine-related topics.  She now serves on committees related to management of emerging infectious disease and allocation of COVID-19 vaccines and scarce therapeutics.  She is also co-chairing its committee on governance for emerging technologies.  In the past she served as a liaison to the "Committee on Research Standards and Practices to Prevent Destructive Applications of Biotechnology" and co-chaired its committee to develop national voluntary guidelines for stem cell research.  From 2015 – 2017 she was a member of the National Academies' Human Gene Editing Initiative and co-chaired its committee charged with making recommendations on the use of gene-editing for both somatic and germline (heritable) changes in humans.
At present she is a member of the World Health Organization's expert advisory committee on global governance of genome editing.
As the David A. Hamburg Distinguished Fellow, Charo works with the NTI | bio team to advance projects addressing biosecurity risks, particularly those associated with gaps in global norms and governance for bioscience.