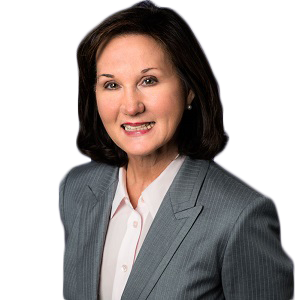 Valeria
MacPhail
Director, Office of the Honorable Sam Nunn
Bio
Valeria MacPhail supervises Co-Chair Sam Nunn's offices in Washington, DC, and Atlanta. She has been a staff member of the former senator since 1989, when she directed his last re-election campaign to the U.S. Senate. She joined NTI in 2005.
MacPhail also is the principal liaison with the Sam Nunn School of International Affairs at Georgia Institute of Technology, where Nunn is a Distinguished Professor of the Practice, and with the Center for Strategic and International Studies, where he serves as Chairman Emeritus.
MacPhail has extensive fundraising experience and is responsible for coordinating Nunn's activities at NTI and with other corporate, non-profit, and public service organizations. Before joining NTI, MacPhail worked with Nunn at King & Spalding law firm.
Previously, MacPhail helped launch Atlanta '88, the host organization for the Democratic National Convention in Atlanta. She also served as a legislative correspondent for U.S. Senator Russell B. Long.
MacPhail has a Bachelor of Arts degree in Communication from Mississippi State University.