Engaging China on Nuclear Security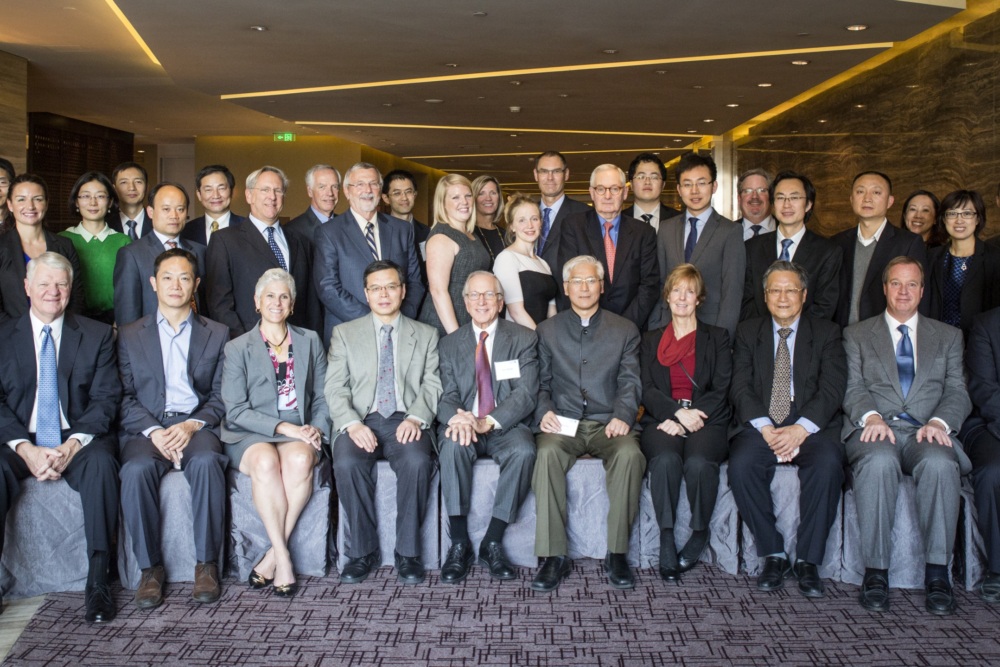 ---
Promoting cooperation on materials security, verification and scientific projects
Challenge
Greater cooperation with China is essential for global arms reductions, international confidence in nuclear materials security, and common approaches in areas like nuclear forensics and arms control verification.
Action
Engage China's top officials and experts across a range of nuclear security issues.
Results
Unprecedented technical exchanges and policy discussions on sensitive nuclear topics.
China plays a pivotal role in global security—cooperation with China will be essential for further global arms reductions, to gain international confidence in the security of nuclear materials and to develop approaches to technical topics such as nuclear forensics and arms control verification.  NTI has been working to strengthen nuclear security engagement between China, the U.S. and others.
Beijing Seminar on International Security 
In 2012, 2014 and 2016, NTI
sponsored the Beijing Seminar on International Security (also known as the
PIIC) that brings together over 100 experts from China and around the world to
discuss a full range of nuclear security topics. The meetings include discussions
of nuclear energy and security, cyber security, nuclear forensics and verification,
arms control and other topics of current interest.
Nuclear Smuggling Simulation
In addition, NTI has been working
in other ways to promote U.S.-China cooperation on nuclear security. In 2015,
the Nuclear Threat Initiative (NTI) and the China Institutes of Contemporary
International Relations (CICIR) jointly organized a scenario-based, table-top
simulation which highlighted how China and the United States could strengthen cooperation
to prevent or respond to a nuclear smuggling incident. In 2017, NTI and CICIR conducted
another simulation, this time focused on jointly addressing a nuclear crisis is
South Asia. Co-chaired by NTI co-chairman and CEO Sam Nunn and CICIR Vice
President Feng, this event served to highlight the key issues that U.S. and
Chinese officials would face in such a situation.  At the conclusion of
the day's discussions, the participants agreed on the importance of continuing
and strengthening U.S.-China cooperation, both together and with other
countries, to prevent and respond to nuclear smuggling or other nuclear crises.