Verification Pilot Project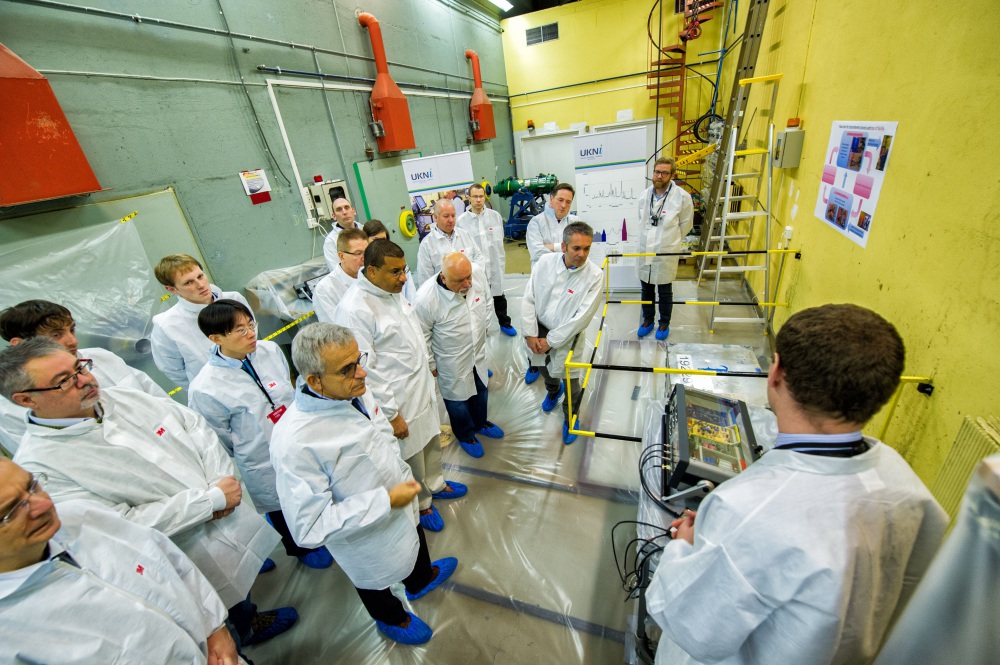 ---
A collaborative effort to unite experts from around the world to explore new approaches to verification
Challenge
The ability to verify that parties to a treaty are meeting their obligations is critical to any nuclear threat reduction agreement
Action
To address technical and political barriers to future reductions, NTI facilitated an international dialogue with more than 40 leading technical and policy experts from a dozen countries
Results
The result is a four-report series, Innovating Verification: New Tools & New Actors to Reduce Nuclear Risks, which calls for the international community to fundamentally rethink the design, development, and implementation of arms control verification
NTI's forward-looking Verification Pilot Project (VPP) is laying technical and policy groundwork for near-term progress on non-proliferation and nuclear security as well as further arms reductions.
The ability to verify that parties to a treaty are meeting their obligations is critical to any nuclear threat reduction agreement, especially as the number of nuclear weapons in the world declines and the international community moves toward a world without nuclear weapons. To address technical and political barriers to future reductions, NTI facilitated an international dialogue with more than 40 leading technical and policy experts from a dozen countries.
Through three working groups, these experts are focused on the "how" of working toward a world without nuclear weapons, addressing difficult questions, such as: How can the elimination of weapons be verified? How can we be confident that civilian nuclear materials remain in peaceful use? How can non-nuclear weapons states be involved in arms control verification?  This initiative also explores innovative approaches, including "societal verification" or how to use non-traditional, public information—even Twitter—to tap broader participation in what has been seen as a purely governmental responsibility.
The result is a four-report series, Innovating Verification: New Tools & New Actors to Reduce Nuclear Risks, which calls for the international community to fundamentally rethink the design, development, and implementation of arms control verification and outlines recommendations governments around the world can undertake now:
The working groups included international verification experts from both nuclear and non-nuclear weapon states, as well as experts from related fields not normally associated with the verification of nuclear weapons and materials, to develop new approaches which are essential for future progress.
The project was undertaken in collaboration with senior leaders from the U.S. Departments of Defense, Energy, and State as well as the governments of Norway, Sweden, and the United Kingdom.The VPP builds on NTI's 2010 book entitled,Cultivating Confidence: Verification, Monitoring, and Enforcement for a World Free of Nuclear Weapons.