Atomic Pulse
An Existential Threat That Fits in Your Carry-On: NTI's 2022 Summer Reading List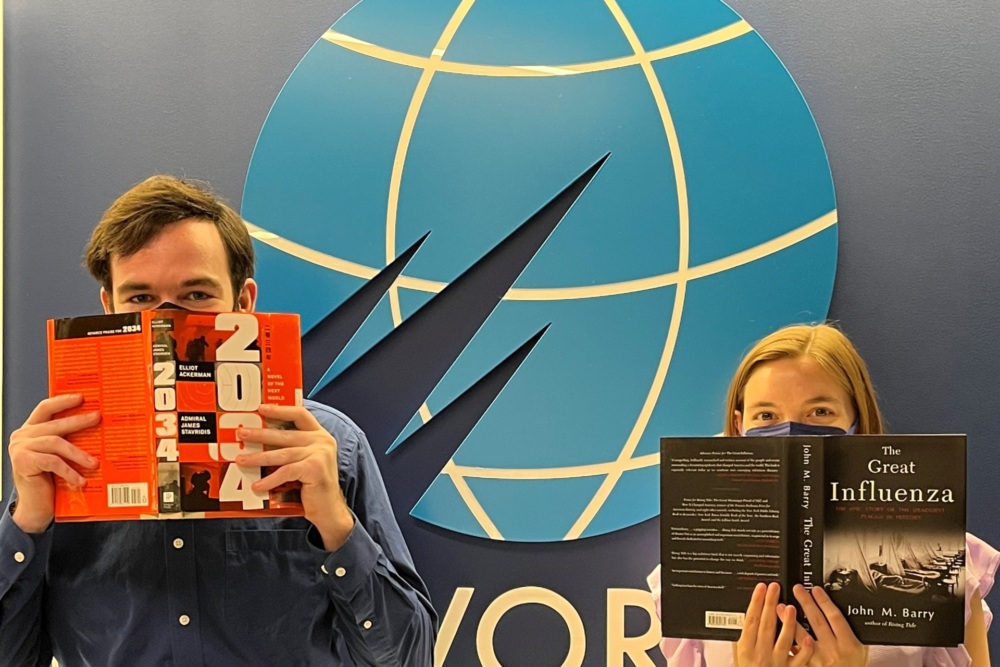 August is coming and it's time to finish (or start) your summer reading. Here at NTI, we deal with some pretty heavy topics, but there are plenty of entertaining books about existential threats you can read or listen to while lounging on a beach or hiking up a mountain. So, if you want what Wired called "a rippingly good read" about how World War III could start, what People magazine called a "pulsating thriller" by a former Secretary of State, or what The Washington Post dubbed the "compelling" tale of the woman behind gene editing, we've got you covered with NTI's 2022 Summer Reading (or Listening) List.
Brought to you by Science and Technical Affairs intern John Michael Slezak and Communications intern Maggie Thomas, here are 10 fascinating books for your end-of-summer vacation.
Fallout: The Hiroshima Cover-up and the Reporter Who Revealed It to the World by Leslie M. M. Blume, Simon & Schuster, 2020
Recommended by our very own President and COO Joan Rohlfing, this book describes our government's attempt to conceal the true scope of nuclear devastation in Japan in 1945 and that ultimately resulted in one of the most famous nuclear exposés of all time: John Hersey's Hiroshima. It is a must-read for anyone interested in learning more about nuclear history.
2034: A Novel of the Next World War by Elliot Ackerman and James G. Stavridis, Penguin Publishing Group, 2021
Have you ever wondered what Dr. Strangelove would look like in modern times? Former U.S. Admiral James Stavridis presents a fictional narrative intertwining cyber risks with geopolitics to arrive at a disastrous series of events. Follow each of the characters as they try to bring the world back from the precipice. Anyone interested in cyberwarfare, nuclear weapons, or major power conflict in the 21st century must read this book.
Atomic Steppe: How Kazakhstan Gave Up the Bomb by Togzhan Kassenova, Stanford University Press, 2022
In June, the first Meeting of States Parties to the Treaty on the Prohibition of Nuclear Weapons drew the world's attention to the humanitarian impacts of nuclear weapons. In Atomic Steppe: How Kazakhstan Gave Up the Bomb, Togzhan Kassenova describes the consequences of the Semipalatinsk nuclear testing site on the people of Kazakhstan. She weaves her first-hand experience into her research to create a compelling narrative about Kazakhstan's decision to reject its inherited nuclear arsenal after the fall of the Soviet Union.
The Great Influenza: The Story of the Deadliest Plague in History by John M. Barry, Viking Press, 2004
Tired of reading about COVID, but want to learn more about pandemics? This book lays out the pandemic flu of 1918, the deadliest pandemic of modern times. From the evolution of medicine to modern science, to the scientists and doctors on the front line, to the backdrop of the First World War, this book has it all. If you are interested in public health or want to know more about how pandemics were dealt with a century ago, read or listen to this book.
The Code Breaker: Jennifer Doudna, Gene Editing, and the Future of the Human Race by Walter Isaacson, Simon and Schuster, 2021
The development of the COVID-19 mRNA vaccines was nothing short of miraculous. The Code Breaker tells the story of the woman behind its development. It also raises questions about where humanity goes from here with this new understanding. Whether you are interested in the scientific process, public health, or the future biological and biotech prowess of humanity, read this book for a deeper understanding of it all.
African Americans Against the Bomb: Nuclear Weapons, Colonialism, and the Black Freedom Movement by Vincent J. Intondi, Stanford University Press, 2015
Interested in intersectionality within the nuclear field? The antinuclear movement is intertwined with the struggle for racial equality in many ways that are rarely studied. Vincent Intondi explores the connections between disarmament and racial justice in this important historical study of the role of antinuclear activism in African American communities.
Midnight in Chernobyl by Adam Higginbotham, Simon & Schuster, 2019
April 26, 1986 was the night of the worst nuclear disaster in human history at the Chernobyl Nuclear Power Plant in Ukraine. That night has been shrouded in mystery and myth … until now. If you want a better understanding of the horror that happened and the resiliency it took to overcome it from first person accounts, pick up a copy of this book.
The Demon in the Freezer: A True Story by Richard Preston, Random House, 2002
The 2001 anthrax attacks were a wake-up call for American scientists and security professionals alike. Richard Preston explores the attacks and draws attention to another, more potentially devastating biological threat: smallpox. In The Demon in the Freezer, Preston chronicles one scientist's mission to create a cure for smallpox and protect the world from clandestine stores of the virus.
Seeking the Bomb: Strategies of Nuclear Proliferation by Vipin Narang, Princeton University Press, 2022
How do states try to proliferate? Narang tries to answer this question in his new book. Over the last 80 years, the order of international relations has changed dramatically every time a new state has achieved nuclear weapons status. However, each state proliferates in different ways. Narang argues there are four ways states try to develop or acquire nuclear weapons and explains the implications of each. If you want a better understanding of nuclear proliferation and how it can still happen today, this is the book for you.
State of Terror by Hillary Rodham Clinton and Louise Penny, Simon and Schuster, St. Martin's Press, 2021
Former Secretary of State Hillary Rodham Clinton and mystery novelist Louise Penny team up for a political thriller that explores what happens when terrorists get their hands on nuclear bombs. The novel centers around a fictional U.S. Secretary of State and her race to get to the bottom of a terrorist plot on American soil. This fast-paced work of fiction is sure to make readers appreciate NTI's Nuclear Materials Security team.
For a more comprehensive reading list, see Not Your Average Beach Read: NTI's Essential Reading List
Stay Informed
Sign up for our newsletter to get the latest on nuclear and biological threats.
More on Atomic Pulse
Angela Kane on Reducing Global Catastrophic Biological Risks and the Importance of Personal Connections in Diplomacy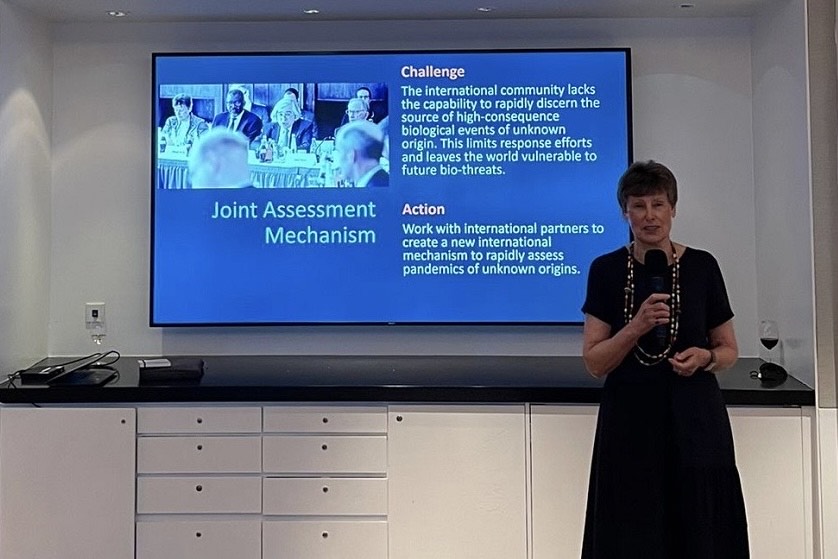 Angela Kane on Reducing Global Catastrophic Biological Risks and the Importance of Personal Connections in Diplomacy
Angela Kane sat down with Communications Intern Maggie Thomas to reflect on her last year as the Sam Nunn Distinguished Fellow at NTI.
---
Sculpting a Safer World: Paper Artist Jeff Nishinaka on His Art and Connection to #CranesForOurFuture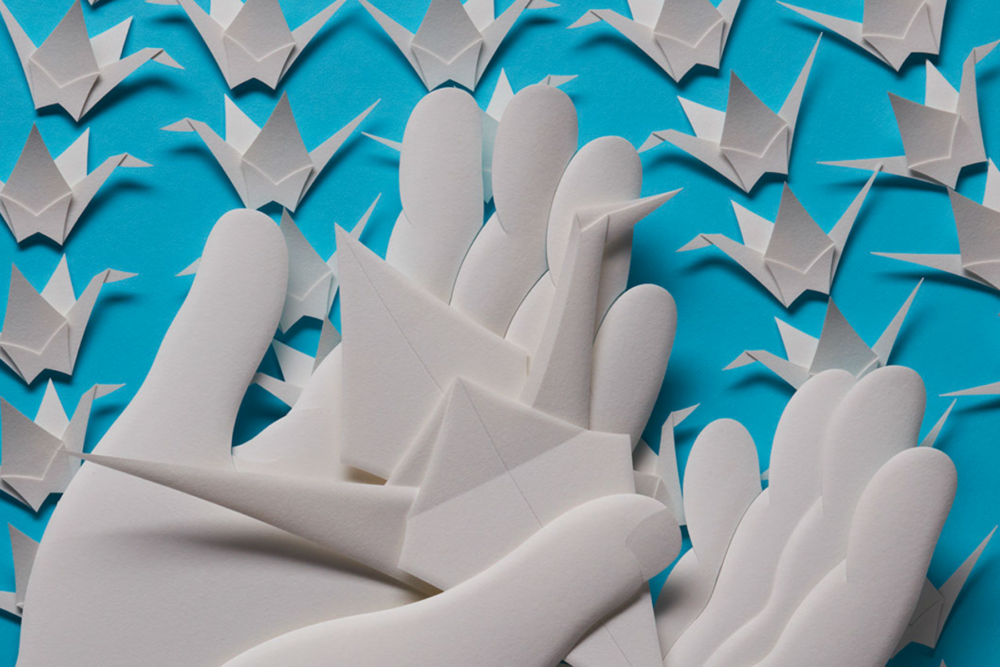 Sculpting a Safer World: Paper Artist Jeff Nishinaka on His Art and Connection to #CranesForOurFuture
Paper artist Jeff Nishinaka discusses his art and the #CranesForOurFuture campaign.
---
#CranesForOurFuture: What Does a World Without Nuclear Weapons Mean to You?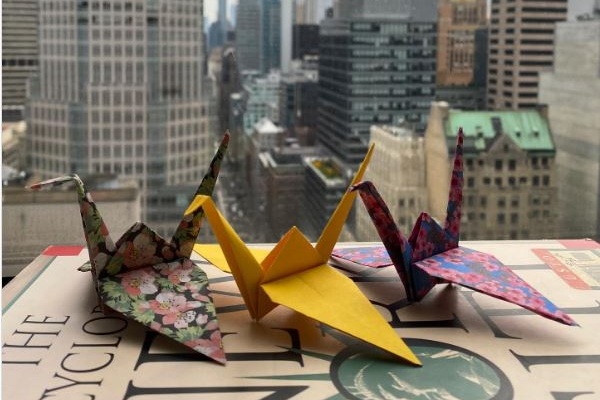 #CranesForOurFuture: What Does a World Without Nuclear Weapons Mean to You?
Join us Aug. 5-9 in sharing images of folded cranes on social media with the hashtag #CranesForOurFuture and your answer to the central question: What does a world without nuclear weapons mean to you?  
---