Atomic Pulse
Educating the Public and Building Next-Generation Capacity with nti.org

Meet David Schmerler, a research associate at the James Martin
Center for Nonproliferation Studies (CNS) in Monterey, Calif.
Schmerler, 28, spends his days working on 3D models, videos, and
interactives and conducting research, primarily on North Korea. He also works
on projects on Iran, Russia and China.
The Chicago native is one of hundreds of students and young
experts who over the years have helped develop nti.org, the most authoritative, factual
and in-depth website in the field with an on-line research library, basic primers on WMD issues, more than 40 country
profiles and interactive maps and videos.
The site itself is central to NTI's commitment to public
education; the CNS partnership that makes it possible helps develop sorely
needed next-generation capacity on global security issues.
We asked Dave, who is now working on a 3D model of North
Korea's Hwasong-12 Missile, to share a little bit about his
work and his interest in the field.
What
is your role at CNS/MIIS and how long have you been doing this?
I am a Research Associate at CNS and I have been in this
position for about two years.  Before
working as a Research Associate, I was a Graduate Research Assistant here,
working on building 3D missile models and producing videos for NTI about WMD
issues while finishing my graduate work.
How did you get interested in nuclear weapons, WMD, international security issues, etc. and why? 
I have always been interested in North Korea.  I grew up with a lot of friends from South Korea, and the North Korea was interesting to me because it was a Korea I could never interact with. So I picked up an interest via my exposure to friends.
During my time as a student at the University of Illinois, I was always trying to find new venues for learning about North Korea, and the one that compelled me the most was their strategic weapons systems. Once I was accepted to the Middlebury Institute for International Studies (MIIS) and started doing research at CNS, I was able to develop a much better understanding of the role and development of ballistic missiles and their deployment in North Korea.
Is there a particular topic that you focus on? What is it about this topic that interests you?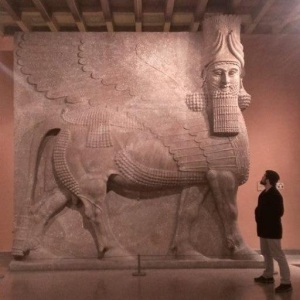 I am primarily interested in strategic weapons systems in North Korea, Iran, and elsewhere.  Before working for CNS, I had no idea that it was possible to contribute to the vast amount of research on this topic using publicly available information.
Because North Korea is so
closed, you have to tie together a bunch of different streams of information,
so we get information from the USG, South Korea, from press streams, a lot of
declassified documents, institutes and groups that study North Korea.
I also interact with North Korea
by analyzing propaganda and using satellite imagery. North Korea will show you
things they want you to see – and from those images, you can learn a lot. By
looking at the composition of the countryside, you can learn where something
happened. When North Korea does a missile test, for example, they'll throw up a
picture –sometimes they'll leave things in the background that are unintentional,
which will help you understand if the story they were telling was true,
exaggerated, or a lie.
Every new project is a new
investigation with new problems – and you have to find innovative solutions to
every one of them.
What
have you worked on for NTI? Is there anything that you've particularly enjoyed
doing?
As a graduate student, I
primarily worked on building 3D models and producing facility videos.  I found modeling to be stressful at first, but
the process of making a detailed 3D model of a missile allowed me to learn more
about that missile than I would have anywhere else.
When you stare at an image of a
KN-08 long enough, you start to question the purpose of every small detail on
the missile, which leads to a very rewarding process where you find yourself
reading technical documents, patent designs, and even communicating with
leading experts in that field. 
Do
you have any ideas for future projects or materials that can help educate about
WMD threats?
While Augmented Reality is still
a bit far from public accessibility, Virtual Reality (VR) is now accessible to
anyone who has $15 for google cardboard and a cellphone. Moving from our
facility videos, I would like to start experimenting with using our 3D models
to render VR environments of WMD-related sites around the world. This would allow
us to create a much more interactive and engaging medium through which we can
educate and increase interest in certain sites and their relevance.
Most
young people these days don't give much thought to nuclear weapons/WMD issues.
What would you say to your peers about getting involved in or learning about
these issues? In other words, why should they care?
It's such an abstract threat.
Most of what young people know comes from movies or video games. I would tell
people my age and younger that they should care because WMD issues affect us
all. Unlike movies or games, you can't walk away from the damage caused if they
were used. 
What
are you reading right now?
China's Strategic Sea Power: The Politics of Force Modernization in the Nuclear Age by John Wilson Lewis and Xue Litai.
That doesn't exactly sounds like beach reading. 
Well, I'm trying to better understand the exact mechanism China use to eject missiles from submarines.  The technical material on cold launch systems is surprisingly sparse, and now that we see the North Koreans using such systems I am very much interested in seeing how they have chosen to do it. 
Stay Informed
Sign up for our newsletter to get the latest on nuclear and biological threats.
More on Atomic Pulse
Art as Medium for Advocacy: Manga Artist Gigi Murakami on Her Mural for #CranesForOurFuture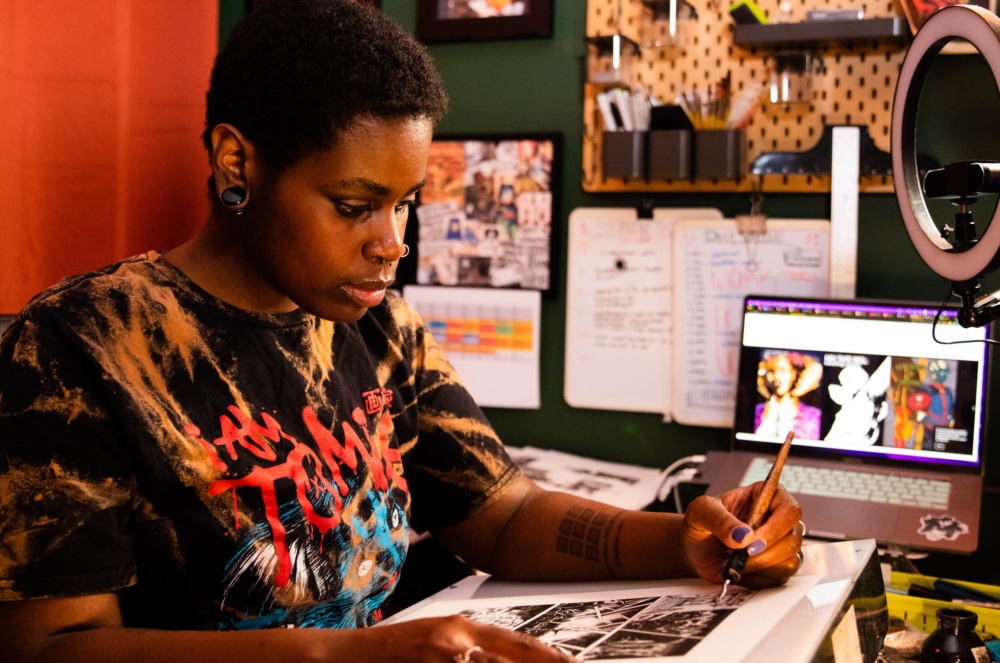 Art as Medium for Advocacy: Manga Artist Gigi Murakami on Her Mural for #CranesForOurFuture
Gigi Murakami is an American freelance illustrator and manga (comic) creator based in Brooklyn, New York. Her work blends Japanese manga art and vintage American comic and pulp aesthetics.
---
#CranesForOurFuture: Ukrainian Artist Eugenia Zoloto on Finding Hope during War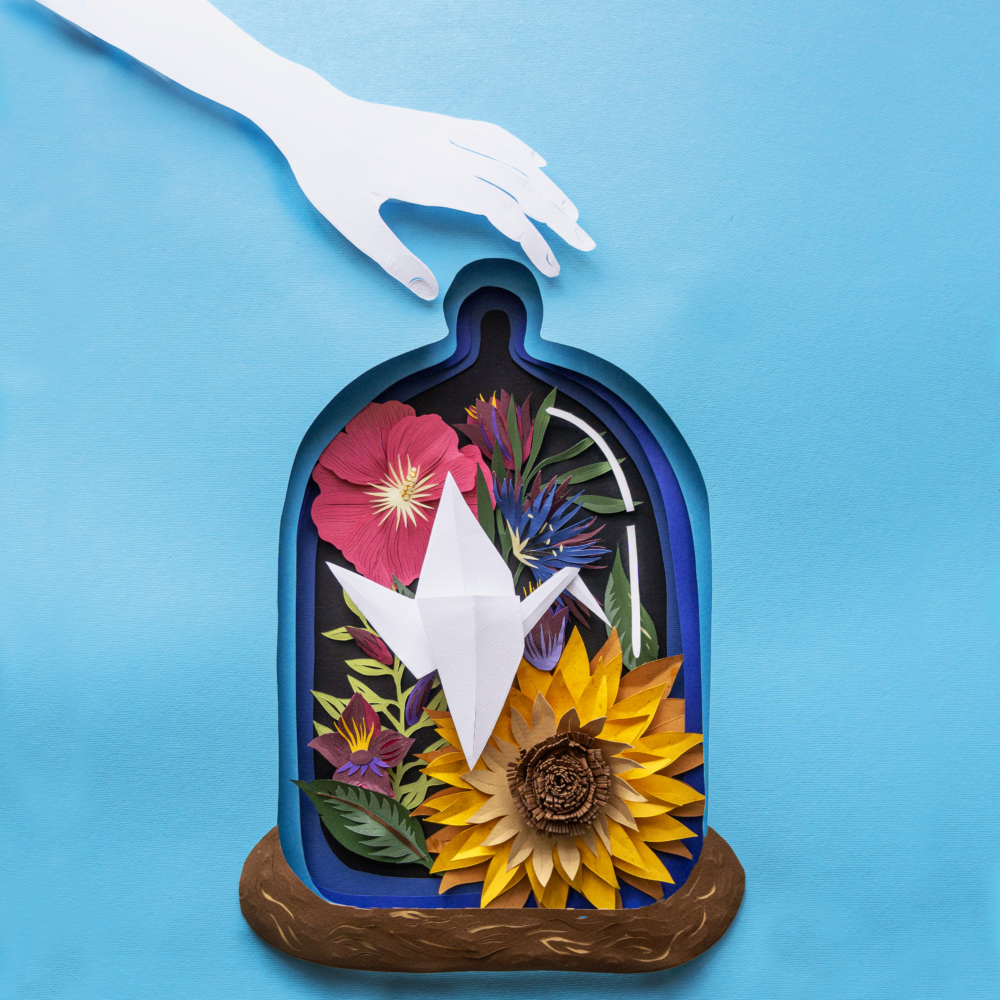 #CranesForOurFuture: Ukrainian Artist Eugenia Zoloto on Finding Hope during War
Eugenia Zoloto is a Ukrainian artist who specializes in paper cutting, collages, and illustrations, in addition to working with oil paints and mixed mediums. She lives in Kyiv with her husband and two children and is participating in the 2023 #CranesForOurFuture campaign by contributing a beautiful floral sculpture featuring an origami crane.
---
Oppenheimer and Advocacy: You've Seen the Film, Now What?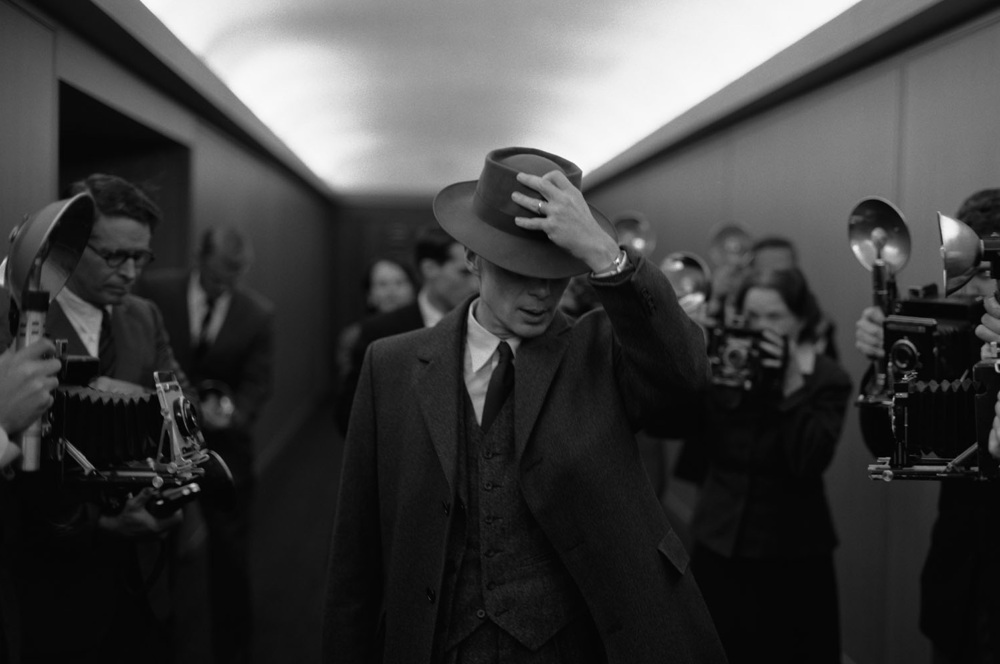 Oppenheimer and Advocacy: You've Seen the Film, Now What?
Considering the current nuclear landscape, the power of Christopher Nolan's film and the moral and ethical questions raised by J. Robert Oppenheimer's work, movie viewers may be motivated to act to advocate for a world without nuclear weapons. But how?
---