Atomic Pulse
Get to Know NTI: Jessica Bell

Jessica Bell is the Senior Program Officer for NTI's Global Biological Policy and Program team, where she's helped to develop the Global Health Security (GHS) Index and, more recently, the COVID-Local Frontline Guide. Before joining NTI in early 2019, Jessica served as a senior advisor to the Defense Threat Reduction Agency's Cooperative Threat Reduction (CTR) program. While at Booz Allen, she led the support for the Biological Threat Reduction Program and consulted for multiple offices within the Defense Threat Reduction Agency. She has an M.S. in Biohazardous Threat Agents and Emerging Infectious Diseases from Georgetown University and earned her B.S. in Forensic Biology from West Virginia University.
Jessica sat down with NTI's Tabitha Sanders (over Zoom) to talk about her work at NTI, why she opted not to go to medical school, and how she found the global health security field.
Thanks for sitting down with me, especially with your tight schedule these days. To get started, I want to take a step back and ask what attracted you to the global health security field. When did that interest first set in?
I think it goes back to my first foray into national security. I did my undergrad in forensic biology, and one of the seminars we had was on bio-terrorism.
Fast forward, I had an internship in forensic psychiatry because I thought I wanted to go to medical school and work in that field. The work I ended up doing was really interesting—supporting the psychiatric evaluation of one of the convicted terrorists in the 9/11 case. It definitely furthered my interest in national security, but I loved biology and, really, the organic nature in which health meets policy.
Once I got my degree and realized I didn't want to spend the next fifteen years in medical school, I decided to go to Georgetown and explore that bioterrorism aspect.
So when you first joined NTI in early 2019, what were some of your big projects? I say this realizing that the scope of your work has taken a big shift since the pandemic hit.
I actually came in amid the GHS Index research effort, which was a very humbling experience. On my first week I was sent my first of many spreadsheets that had, like, 600 lines of data, and I was just told to review it and to flag anything that seemed off. So much exciting research – it was great being thrown into the data deep end.
In part, looking at that data made me feel like I was home because I've worked on in-depth metrics development efforts in previous positions, but at the same time it was just astounding the amount of data we were collecting for the Index. The transition was so fascinating but also completely, wonderfully overwhelming.
Oh yes, I remember the process of getting the Index out. When we released it last October, it obviously received a lot of attention, but has only become more relevant over the past few months. I'm wondering, what was your hope when this project was in the development stages? What were the conversations like?
My hopes were that, right after we published, there would be an immediate response and feedback to understand from an operational perspective what leads to policy change.
I think since we published, we certainly find ourselves in a different world. You know, we knew a pandemic was coming but we didn't know when. I wish we could have had a few more years to really internalize and act upon some of these reports that are coming out, but here we are.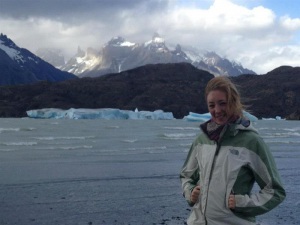 I think what we're seeing now with the Index is that people are really paying more attention to the enabling risks like the political and socio-economic factors that play into disease prevention and response. It's definitely a charged time right now – on many levels.
With that in mind, how are you hoping governments will use the next version of the GHS Index?
The next Index will show progress over time. Our hope is to show that change over a two-to-three year period, and hopefully that provides a little more granularity into where the change is made and where additional decisions are needed. I think it will be interesting because of COVID-19 to see any dramatic shifts, if there are any.
I want to hear more about COVID-Local. There have been a lot of COVID-19-related projects going on in the global health community, so what was the decision behind focusing on state and local leadership when it comes to the pandemic response?
It was really born out of the need for detailed guidance going down to the state and even local levels. There were so many questions about "what do I do in this situation" and "who do I communicate with."
So, we got together with the Georgetown Center for Global Health Science and Security, the Center for Global Development, and Talus Analytics, all of which have experts who have worked in outbreak response, emergency response, and policy development. We talked about what's missing and what are the basic requirements of a response.
It was really critical to walk through the sequence of events or points that were necessary for a coordinated response, and then to compare that to what was being communicated at that time, in the March-to-April timeframe.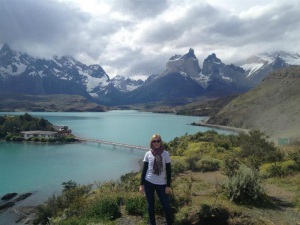 By nature, our federated states are a bit of a patchwork. So it really felt like more of a grassroots campaign, which—having worked in international risk reduction—I had never really been part of.
To have the work come "home" and to just understand some of the challenges here in the States has been really eye-opening.
I feel like it's hard to find good news these days. But I know you've been working directly with a lot of local leaders through COVID-Local. Have you had any success stories?
I think one of the biggest successes is the continued communication we have with cities and communities that are in most urgent need of help and who are actively asking for that help. We have regular conversations with the tribal nations in Montana and even up to the governor's office with their coronavirus taskforce.
With the Montana tribal leaders, in particular, we're having really frank conversations with a community of leaders who do not traditionally reach out for guidance to the federal level or other organizations. The openness of these conversations has led to active decision-making to protect those communities through strict shutdowns, active contact tracing, and identifying additional communication resources.
That in and of itself is a success, especially during a time when people are so inundated with tools and news and the research is growing by the day.
You know, I feel like it really wasn't until March that the pandemic affected our everyday lives in the U.S. I know your team is always travelling, so how has the adjustment for work been?
Well, you certainly have a lot more time in your day because the commute is short. I always try to focus on the silver lining, and it has been really nice to be able to just feel settled and rooted in a way that I can pay attention. You sit down and really concentrate on the work and are able to think more strategically.
Last summer was a blur with the analysis and writing of the GHS Index report, so it was just that, all day, every day. I'm taking advantage of weekends this summer.
I hear you. Work travel aside, I'm wondering if you also had any vacations or other plans that had to be cancelled.
I did. Back in February and March, I had a two-week vacation to Japan planned that I had to cancel. In hindsight, that was a smart decision, but very sad because I had been planning it for a year.
Luckily, I've been able to travel to where I grew up in West Virginia and that has been quarantine reprieve. I've been able to spend so much time with my family, which is another silver lining.
I'm sorry to hear about Japan! That sounds like it would have been the trip of a lifetime.
I can't remember the last time that I've gone this long without flying. When I was packing my suitcase to be spending some extended time in West Virginia, it was like, "Oh, hello old friend. I haven't seen you in a while."
Understandable. I feel like your team has been working non-stop. Are you managing to keep any sort of work-life balance or has that gone out the window?
Yeah, I think we've gotten into the state of mind that we're no longer in a sprint, but rather a marathon. At first, it was like the longest sprint. Now our mindsets are that you have to take a break. And luckily, we are.
I have read more in the last six months than I have read in a long time. That's been great. Lots of trips to West Virginia to go hiking, fly fishing, and mountain biking. Also playing in my garden has become my new morning ritual, which I've really appreciated.
What's the one thing you are looking forward to the most, once it's safe to be out and in crowds?
I just miss hugging people! Also, the idea of being in a crowd and seeing live music, even if it's from afar, I cannot wait. I think I'll just smile the whole time.
I was going to say that I missed summer happy hours at Boqueria, but that's a pretty good answer, too.
I miss all the happy hours with my NTI colleagues!
Stay Informed
Sign up for our newsletter to get the latest on nuclear and biological threats.
More on Atomic Pulse
NTI Seminar: Gregory Koblentz on the Danger of Disinformation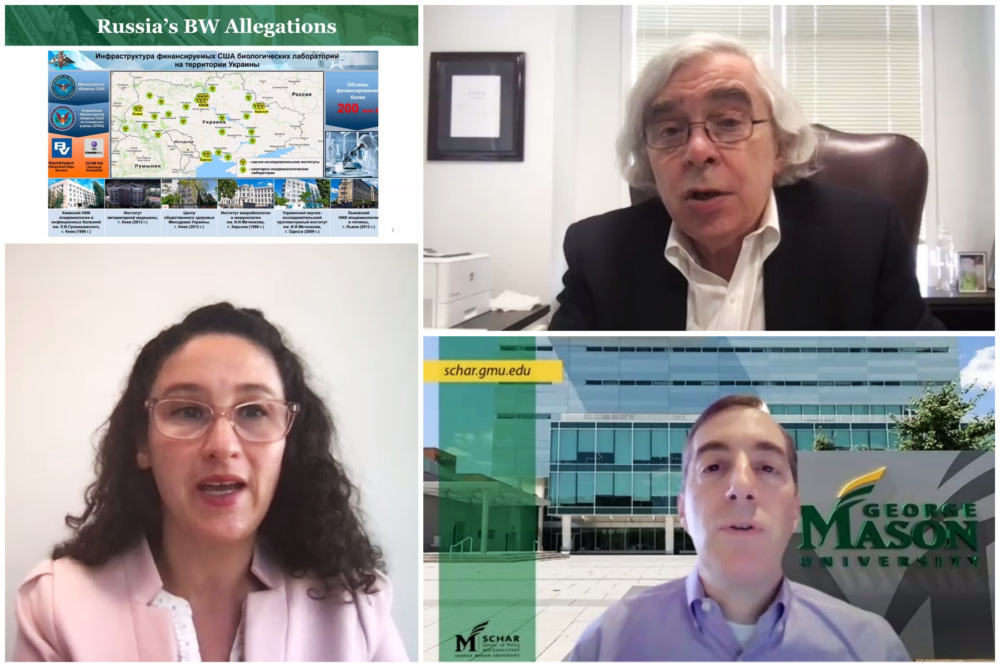 NTI Seminar: Gregory Koblentz on the Danger of Disinformation
In an NTI seminar, Dr. Gregory Koblentz explored how Russia seeds the ground with disinformation to create doubt around Ukrainian laboratories and outlined solutions for how the world can prepare for and prevent this sort of dangerous diversion in the future.
---
Closing the gap: Establishing a new UN mechanism for discerning the source of pandemics of unknown origins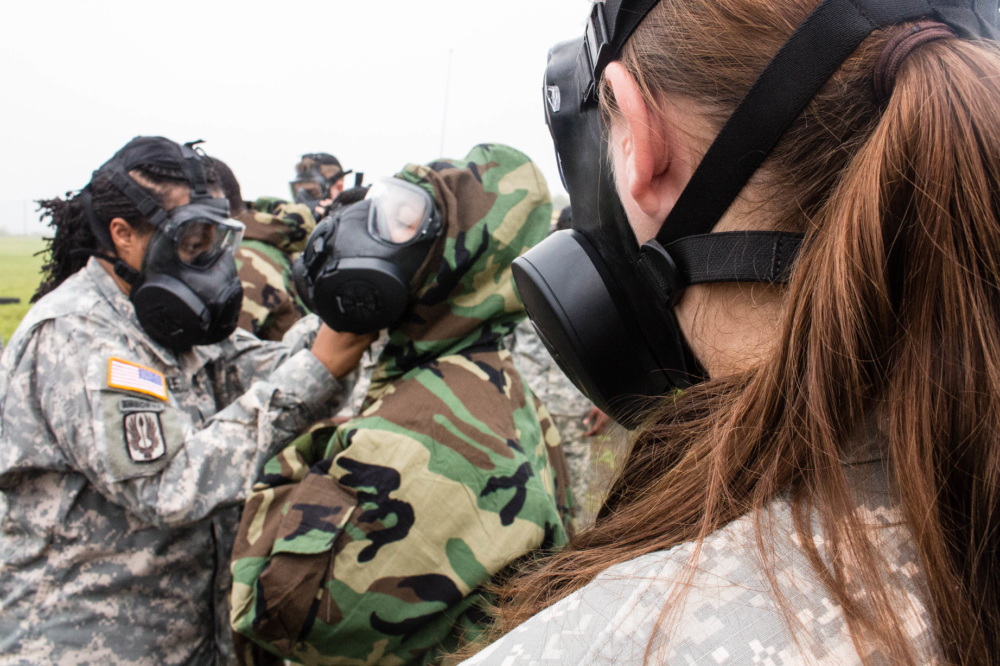 Closing the gap: Establishing a new UN mechanism for discerning the source of pandemics of unknown origins
The current conflict in Ukraine has caused severe disruption to regional and global security, including growing concerns about the potential use of unconventional weapons.
---
2022 Next Gen for Biosecurity Competition Challenge: Developing New Verification Strategies for the Biological Weapons Convention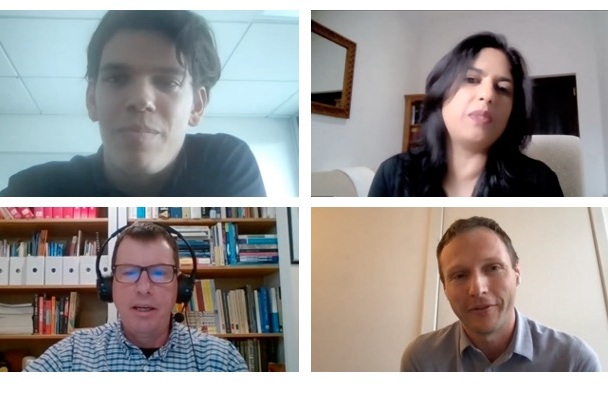 2022 Next Gen for Biosecurity Competition Challenge: Developing New Verification Strategies for the Biological Weapons Convention
Today, leaders preparing for the BWC's Ninth Review Conference in August are exploring whether the global community can leverage increased attention and political will to strengthen the BWC by building mechanisms that increase transparency and trust with the goal of reducing the risk of global catastrophic biological events. A particular aim is determining whether there are effective and politically viable ways to enforce the treaty.
---