Atomic Pulse
Summer Interns Bring Expertise, Fresh Thinking and Top-Notch Research Skills to NTI

They're in the corridors of the Capitol, at think tanks and
advocacy groups, at nightclubs and on morning running routes, in the Metro and crowded in group houses. Come summer, Washington is awash in
interns.
It's true at the Nuclear Threat Initiative as well, where we
welcome some of the world's brightest young students every summer (and often
during the school year, as well) to assist our programs with research, writing and
fresh thinking on issues from U.S-Russia relations to cyber threats to biosecurity.
We're committed to helping build a new generation of leaders
on these important security issues and proud to host this summer's exceptional
group.
Margaret Williams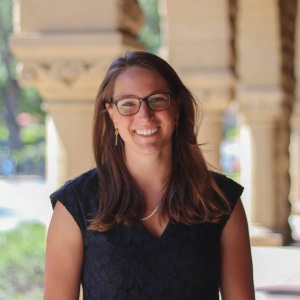 An international policy studies master's candidate
at Stanford University, Margaret also has extensive experience working on
Capitol Hill where she covered defense and foreign policy issues for Senator
Angus King, 
an Independent from
Margaret's home state of Maine. At Stanford, Margaret studies the role of
nuclear weapons in the transatlantic security environment, civil-military
relations, and intelligence oversight.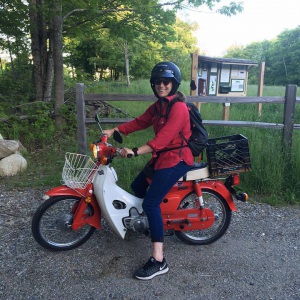 In a previous life she was an expert whitewater
kayaker and has navigated rivers around the globe, including in Russia and
Mexico.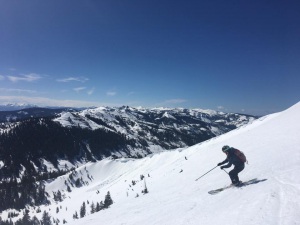 Today, when she's not studying, Margaret enjoys
exploring the outdoors through running, swimming, and skiing. She is also a
relentless advocate for the Pine Tree State.  
"As a Cold War nerd starting in high school, my eventual
gravitation towards nuclear security issues was probably predictable. What has
sustained my interest is the ways in which traditional approaches to strategic
defense planning and arms control have been disrupted by new actors and new
technologies. Moreover, today the tradition of non-use—enjoyed since the end of
WWII—is jeopardized by increased nuclear saber-rattling and aggressive force
posturing. Despite this worrisome threat environment, I remain convinced there
are concrete steps we can make to reduce the likelihood that the nuclear
threshold is crossed by either a state or a non-state actor; a perception
cemented through my work in the U.S. Senate on the JCPOA (Joint Comprehensive
Plan of Action, aka the Iran deal). Nuclear weapons will remain a persistent
security challenge well into the future, and I hope to be a part of the next
generation of thought leaders tackling this critical problem-set."
 Beenish Pervaiz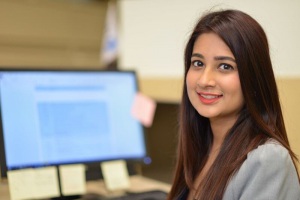 Beenish
is a Pakistani master's student in the International Policy Studies program at
Stanford University. She has previously worked with Global Zero to lead grassroots activism in South Asia and help train future leaders in the field of nuclear security.
She is
currently a youth group member of the CTBTO (Comprehensive Nuclear-Test-Ban
Treaty Organization) and has also gained diplomatic experience working at the
United Nations in New York.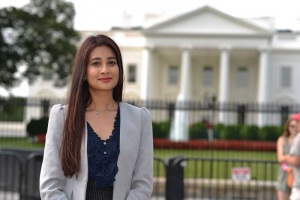 Having been a research assistant for Professor Scott Sagan
and Martha Crenshaw at Stanford, she is very passionate about making a
difference with regards to issues of nuclear politics and counterterrorism. 
Beenish is an avid cricket fan and loves to read about art
history in her spare time.
"Having grown up under
the shadow of numerous security challenges in Pakistan, it is easy to get
discouraged and lose hope. Working for an organization like NTI has allowed me
to channel my love for building a peaceful and safer world into practical
research and action-oriented initiatives. Getting an opportunity to learn and
become a part of the Biosecurity team at NTI has made me realize how grave a
challenge it is and how unprepared the world is to face its devastating
consequences. I feel ever-more empowered and inspired as a woman to come
forward and try to tackle these hard issues, so that our generation can finish
the work that many before us have started."
Alex Bednarek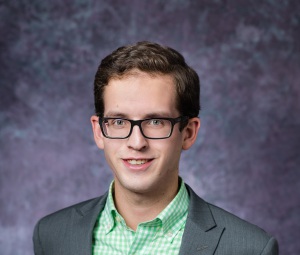 An NTI intern since September 2016, Alex was
recently promoted to research assistant working with NTI's Material Security and Minimization
program.  He
focuses on the nexus of nuclear/radiological material security 
and terrorist activities throughout Russia, Eastern Europe,
and Central Asia.
Prior to working for NTI, Alex served as an intern on the
U.S. House of Representatives Subcommittee for Terrorism, Nonproliferation, and
Trade. He has also done work related to political consulting, territorial
conflict and resolution, and international aid. He holds a bachelor's degree
from the University of Texas at Austin and a master's degree from The George
Washington University's Elliott School of International Affairs.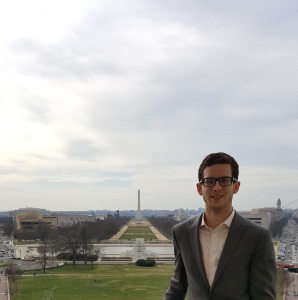 In his first summer after college, Alex worked with former
White House Deputy Chief of Staff and Senior Advisor to President George W.
Bush Karl Rove on his book, "The Triumph of William McKinley: Why the Election
of 1896 Still Matters," and is credited in the acknowledgements!
"As someone who has
focused on terrorism and counterterrorism over the past several years, I fell
into the nuclear field as an extension of that. Materials that can be used to
create weapons of destruction and disruption are prevalent around the world,
and terrorist organizations have, in many cases, stated or demonstrated their
intent to do just that.
I think it is extremely
important for people, especially the new generation of young professionals, to
help continue to mitigate these threats, and it is an honor to have the chance
to help NTI further its mission in this field!"
 Sarah Ann Benjamin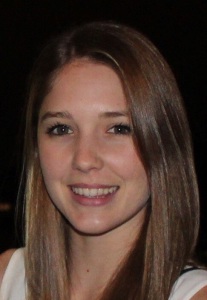 An
undergraduate student at Stanford University, Sarah studies Political Science
and East Asian History and plans to attend law school. For the past year and a
half,  Sarah
has been an assistant in Dr. Condoleezza Rice's office at the Hoover Institution,
where she will continue
working during her senior year. She has also done research with Dr. Scott Sagan
at Stanford's Center for International Security and Cooperation. Sarah has
spent the past five months in Washington, D.C. gaining extensive experience in
US-East Asian affairs, particularly in U.S. policy toward North Korea, at the
U.S. Department of State and NTI.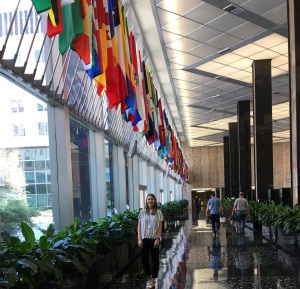 When not at
her desk, she's either training for the San Francisco half marathon coming up
in November, reading a good book on the steps of the Lincoln Memorial, or channeling
her inner-foodie and finding the best restaurants in D.C with friends.
"The world is facing an ever-growing
threat landscape fraught by weapons of mass destruction. I chose this
particular field because contributing in even the slightest way to mitigating
the risks posed by nuclear weapons for our nation's security is a daunting, yet
fulfilling task that I'm truly passionate about confronting, alongside fellow
classmates and professionals in the field. Nuclear weapons will continue
to threaten my generation, but I am excited to work with NTI in its pursuit to
make the world a safer place for generations to come."
Urvashi
Rathore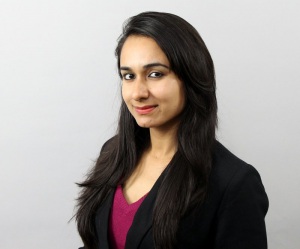 As a Robin Copeland Memorial Fellow through CRDF
Global, Urvashi is assisting NTI's Material Security & Minimization program,
working on radiological security projects. Before coming to Washington, she was a visiting fellow 
for three months at the James Martin
Centre for Non-proliferation Studies, Middlebury Institute of International
Studies at Monterey, California studying science and technology for
nonproliferation and terrorism studies, nonproliferation policies in South
Asia, and international affairs in the digital age. She researched issues
related to radiological security and wrote a paper titled, "Analysis of techniques
for tracing orphan radioisotopes in India."
In New Delhi, India, Urvashi worked at the
Institute for Defence Studies and Analyses, where she assisted the Military
Affairs Centre..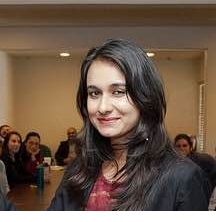 She is a graduate of Mody University in Rajasthan, India, with a
bachelor's degree in electronics & communication and a master's degree in
nuclear science & technology.
"As I am working on
issues related to radiological security, I am concerned about orphan (lost or
abandoned) radio-isotopes. It is a worldwide concern, but I am focusing on the
Indian scenario and how these orphan radioisotopes affect life and the
environment once they are in the public domain. Also, I am focused on the
agenda of alternative technologies to replace all the high-activity sources in
blood irradiators with effective alternatives such as X-ray machines. It is
really important for younger generations to be concerned about the "dirty bomb"
risk as young people are the future of the nuclear era. From an Indian perspective,
it is really important to promote all young people to come forward because more
than 50 % of the population is considered youth. It's especially for  women to come up and create a professional identity
because this is still very much hidden in India."
Stay Informed
Sign up for our newsletter to get the latest on nuclear and biological threats.