Atomic Pulse
Trump and Biden Spar over North Korea Threat in Final 2020 Debate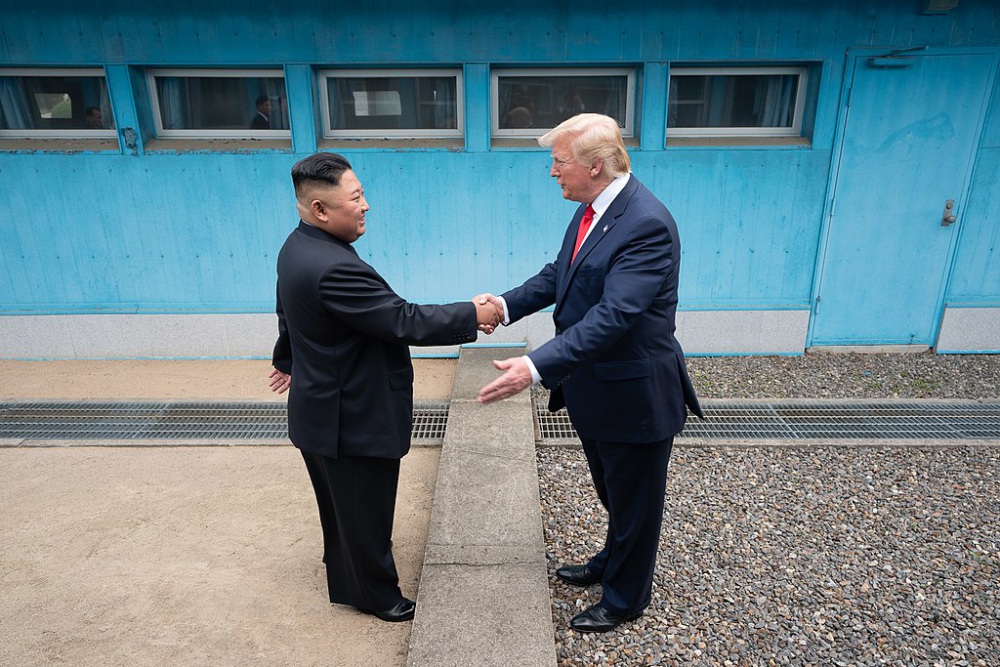 President Trump and former Vice President Biden sparred over the best way to respond to the threat posed by North Korea's nuclear and missile programs Thursday night in what was the only discussion of growing nuclear threats by the candidates in either of this campaign season's presidential debates.
Moderator Kristen Welker, an NBC News White House correspondent and weekend morning show co-anchor, noted that the country has been a "persistent threat." Under both the Obama-Biden and Trump-Pence administrations, North Korea has continued to increase the size and sophistication of its nuclear arsenal and the missiles that could be used to deliver nuclear weapons to other countries, including the United States.
But much of the discussion focused on whether it is a good idea to meet with North Korean leader Kim Jong Un. Trump has had two summit meetings with Kim, in Singapore in 2018 and Hanoi in 2019, as well as a brief subsequent meeting in the Demilitarized Zone between South Korea and North Korea.
Nevertheless, North Korea "recently rolled out its biggest ever intercontinental ballistic missile and continues to develop its nuclear arsenal," as Welker put it, referring to a military parade earlier this month.
What did the candidates say?
Welker asked Trump if he considered North Korea's recent actions to be a "betrayal" of his relationship with Kim, which he has described in glowing terms.
Trump said it wasn't. He claimed that when he took office, the United States was on the verge of war with North Korea, citing his meeting with President Barack Obama shortly after Trump's victory in the 2016 election: "[Obama] said the biggest problem we have is North Korea. He indicated we will be in a war with North Korea." Trump has previously given that account of that meeting, and Obama administration officials have disputed it. Ben Rhodes, a deputy national security adviser to Obama, wrote on Twitter, "We were not on the brink of war with North Korea in 2016. Highlighting the longstanding and widely known threat of North Korea's nuclear program is very different from saying you're about to start a big war."
Early in Trump's term, tensions between North Korea and the United States increased significantly as Trump and Kim traded threats and insults.
During Thursday's debate, Trump made the case that his subsequent outreach to Kim helped avoid war between their two countries: "I have a very good relationship with him. Different kind of a guy, but he probably thinks the same thing about me. We have a different kind of relationship; we have a very good relationship, and there's no war." He did not address the issue of the lack of substantive progress in placing restraints on North Korea's nuclear and missile programs.
Welker asked Biden what he would do to "rein in" the threat from North Korea, noting that North Korea had conducted four nuclear weapon tests during the Obama administration. Biden replied that he would "make it clear" to China that "they had to be part of the deal," citing his experience dealing with China on this issue during the Obama administration.
There is broad agreement among experts that, as North Korea's largest trading partner and most important ally, China has a crucial role to play in addressing Pyongyang's nuclear program. But some analysts warn that there are limits to China's ability to influence North Korea's behavior on this issue. As one group of experts put it, the United States "should not place undue reliance on resolving the North Korean nuclear conundrum solely through Chinese pressure."
Biden criticized Trump's approach: "What has [Trump] done? He's legitimized North Korea. He's talked about his good buddy [Kim], who's a thug, a thug. And he talks about how we're better off. And [the North Koreans] have much more capable missiles, able to reach US territory much more easily than they ever did before."
Biden did not categorically rule out the possibility of meeting with Kim, but he said he would do so only if the North Korean leader "would agree that he would be drawing down his nuclear capacity. The Korean Peninsula should be a nuclear-free zone." (A Biden campaign spokesperson later clarified stating, "Consistent with the long-standing goal of denuclearization of the Korean Peninsula, Biden was making the point that we need to make progress on restricting the only nuclear program on the peninsula — the North's.")
Why does it matter?
North Korea appears to have several dozen nuclear warheads, the capacity to produce many more, and an increasingly large and sophisticated missile program. Neither Trump's personality-centered approach nor Obama's "strategic patience" has been successful in constraining these efforts. The next administration will have to give this issue high priority and come up with new, better ways to address it.
The discussion of North Korea lasted less than four minutes and represented the only time in this year's two presidential debates that a question was asked on nuclear issues (consistent with trends in presidential debates). In the vice presidential debate, Senator Kamala Harris alluded to the 2015 Iran nuclear deal, from which Trump withdrew in 2018, as an example of failed U.S. leadership under the current administration, but there was no sustained discussion of the issue. There was no discussion of U.S. nuclear relations with Russia although New START, the last remaining treaty limiting US and Russian nuclear weapons, will expire in February if the two countries fail to extend it.
Nuclear crises and agreements can define and shape a presidency, and voters care about this issue. According to a November 2019 poll commissioned by NTI, "More than eight in 10 informed and engaged voters say it is essential or very important for a presidential candidate to have clear plans and policies to address the threat of nuclear weapons."
The presidential debates are finished, but citizens should keep pushing their elected officials to come up with effective, innovative policies to reduce the risks posed by nuclear weapons.
Stay Informed
Sign up for our newsletter to get the latest on nuclear and biological threats.
More on Atomic Pulse
What to Expect From the 2022 NPT Review Conference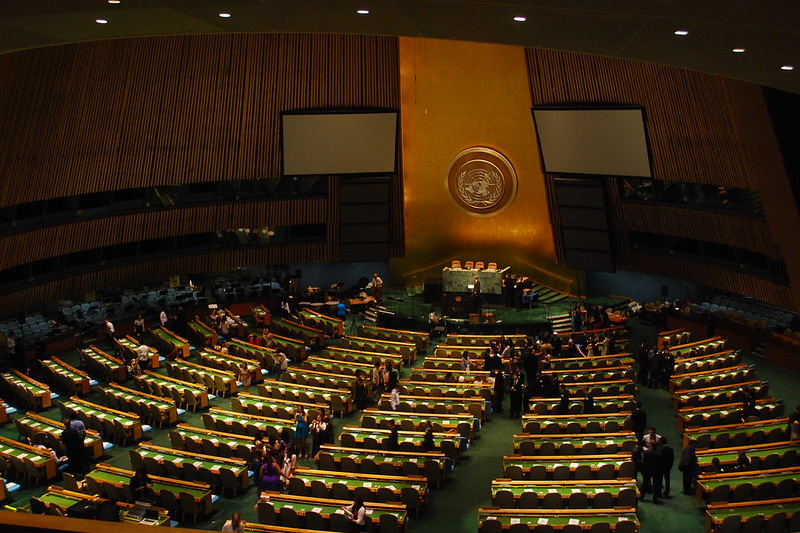 What to Expect From the 2022 NPT Review Conference
---
NTI Co-Hosts Regional Workshop in Indonesia on Strengthening the Nuclear Non-Proliferation Treaty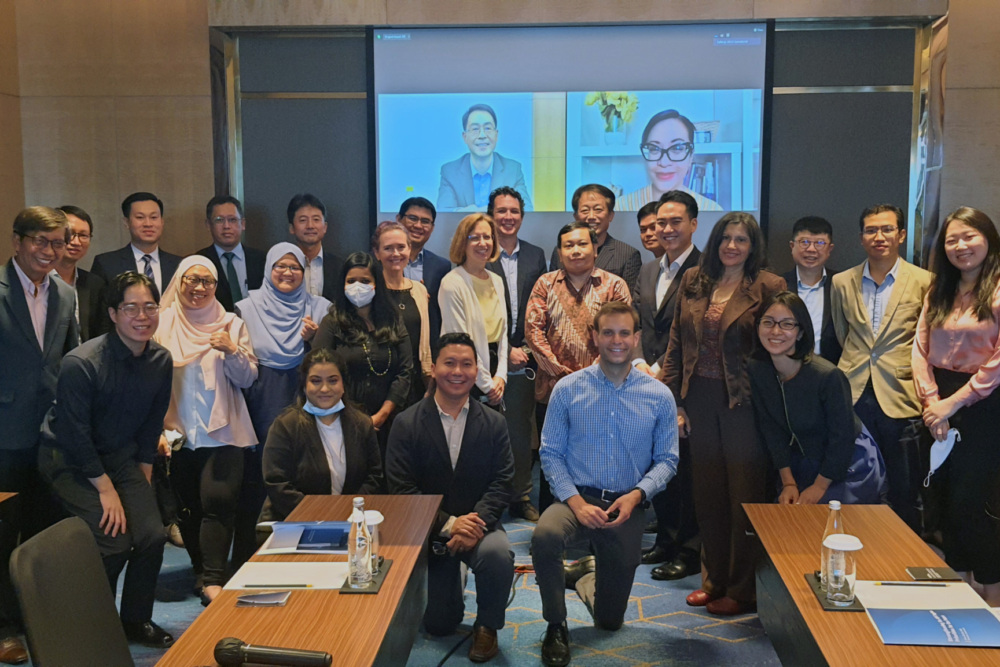 NTI Co-Hosts Regional Workshop in Indonesia on Strengthening the Nuclear Non-Proliferation Treaty
NTI and the Asia Pacific Leadership Network co-hosted a workshop in Jakarta, Indonesia on how the Asia-Pacific region can promote success at the 10th NPT Review Conference.
---
Amnesia Atómica NYC: Times Square art installation draws attention to nuclear risks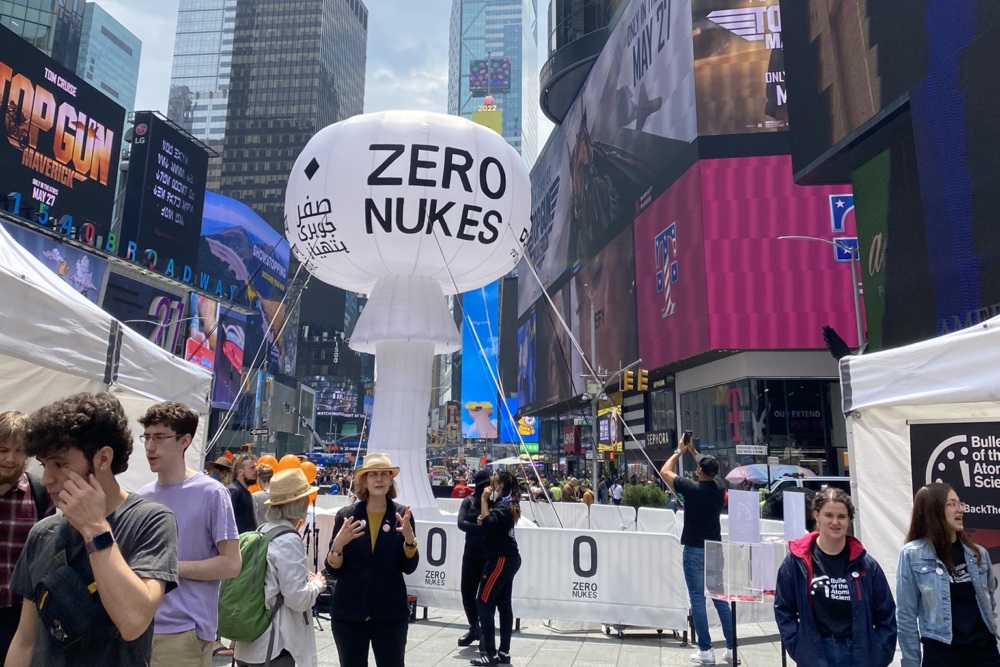 Amnesia Atómica NYC: Times Square art installation draws attention to nuclear risks
From May 17-24, 2022, Times Square Arts presented Amnesia Atómica NYC, a public exposition commissioned by the Bulletin of Atomic Scientists centered around artist Pedro Reyes's ZERO NUKES: a 30 foot tall, mushroom cloud-shaped inflatable sculpture.
---