NTI Seminar: Inheriting The Bomb with Mariana Budjeryn
Please join us for a conversation with Dr. Mariana Budjeryn, author of the new book Inheriting the Bomb: The Collapse of the USSR and the Nuclear Disarmament of Ukraine, which tells the story of how and why Ukraine ultimately abandoned its claim to the nuclear weapons on its territory when the Soviet Union collapsed.
Dr. Budjeryn's book offers a nuanced understanding of Ukraine's decision-making as a Soviet successor state striving to establish its independence and security in the context of the unprecedented dissolution of a large nuclear-armed state. Her comprehensive account explains how domestic politics, economic needs, diplomatic pressure, and the salience of the Nuclear Non-Proliferation Treaty influenced Ukraine's decision to remain non-nuclear and averted a looming proliferation crisis.
Read in the context of Russia's brutal war in Ukraine, Budjeryn's deeply researched book sheds needed light on the past and offers broader lessons and questions for present-day debates about the risks and benefits of nuclear weapons, the importance of the non-proliferation regime, and the necessity and possibility of pursuing nuclear disarmament.
Speakers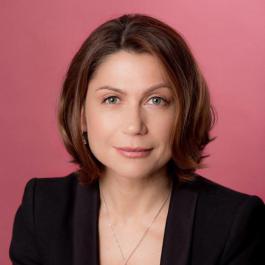 Dr. Mariana Budjeryn
Senior Research Associate, Project on Managing the Atom at the Harvard Kennedy School's Belfer Center
---