NNSA: Nuclear Stockpile Reductions Don't Necessarily Equal Cost Savings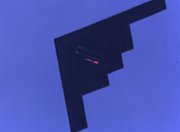 WASHINGTON – A top National Nuclear Security Administration official suggested on Thursday that cutting the size of the U.S. nuclear arsenal will not necessarily save money for the complex that supports those weapons.
Agency Deputy Administrator for Defense Programs Don Cook offered his thoughts during a budget hearing in response to a question from Representative Rodney Frelinghuysen (R-N.J.), chairman of the House Appropriations energy and water subcommittee.
Frelinghuysen noted the United States is already reducing its nuclear stockpile in order to comply with the New START treaty with Russia. The accord requires the nations by 2018 to cap deployments of strategic nuclear weapons at 1,550 warheads and 700 delivery vehicles.
"The president has stated that he wants even greater reductions, perhaps below even 1,000," Frelinghuysen said. "Some argue we could save billions of defense dollars by reducing numbers of nuclear weapons significantly. … Are the reductions the president is talking about that are generally described here going to save us money in the final analysis?"
Cook said he would "answer the question directly by saying not much." He added that the "objective of the president has been to reduce in concert with other nations the number of nuclear weapons on the face of the Earth" and that "it's not principally been driven by cost."
According to Cook, there are "sizable fixed costs across the national security complex and the variable costs are much smaller." For that reason, "not much savings will be achieved" alongside what he described as "very important steps forward in improving the safety and security of our nuclear weapons." However, efforts to modernize the nuclear weapons infrastructure could result in cost savings in the long term due to increased efficiencies, he said.
The semiautonomous Energy Department agency oversees the national laboratories and other sites assigned to ensure the nuclear arsenal remains safe, secure and reliable.
Acting NNSA Administrator Neile Miller added that spending limits during the past decade had prevented the weapons complex from doing "the infrastructure recapitalization that supports any size stockpile" and that "the dollars spent on a warhead is not a dollar spent only on a warhead but also" on infrastructure improvements.
Frelinghuysen said the NNSA officials' statements provided a useful counterpoint "to those who somehow think that our obligations are somehow getting less expensive."
Cook did add, however, that "there is hope that costs would be saved if the numbers went smaller."
The Arms Control Association on Friday released a report in which it asserted that billions of dollars could be saved by reducing the size of the nuclear arsenal and delaying some projects.
During Thursday's hearing, Miller provided some insight into how budget sequestration – the massive across-the-board cut that will take effect March 1 unless Congress acts – would impact NNSA programs. She said some efforts to extend the lives of aging nuclear warheads would continue, while others would be delayed.
"We will ensure that that there is no impact on the continuing life extension of the W-76 warhead, we must deliver that for national security reasons, but there will be delays to the B-61 life extension schedule and the W-88 Alt [370] schedule," Miller said. The W-76 and W-78 warheads are carried by submarine-launched ballistic missiles while the B-61 gravity bomb is carried by a variety of military aircraft.
"Reductions across the board will include reductions to surveillance of the stockpile," Miller continued. Safety upgrades being made to Plutonium Facility 4 at the Los Alamos National Laboratory in New Mexico due to concerns about seismic activity in the area will be delayed, she said. Cleanout of the facility's vault may also be delayed, Miller said.
"This is just a sample of what we're looking at but I think the point I would like to make very strongly here is I think people have the notion that like a government shutdown it might last for a couple days and you go back up again and it takes a little bit of time to recover but essentially it recovers," Miller said. "When you do this kind of disruption to programs and projects into the work people are doing every day this does not recover so fast -- the kind of cuts we will have to put across the board will cost far more in the end … we will lose people permanently because of uncertainty."
Miller said NNSA sites would use a combination of layoffs, furloughs and hiring freezes to comply with sequestration. "The worst case is approximately 650 layoffs … on the contractor side," she said.
Democratic House Appropriations Committee members made projections regarding furloughs on Wednesday.
About
WASHINGTON – A top National Nuclear Security Administration official suggested on Thursday that cutting the size of the U.S. nuclear arsenal will not necessarily save money for the complex that supports those weapons.
Countries