Internships
NTI Interns play a critical role within each of our teams working to advance our mission objectives while learning more about existential risks to humanity.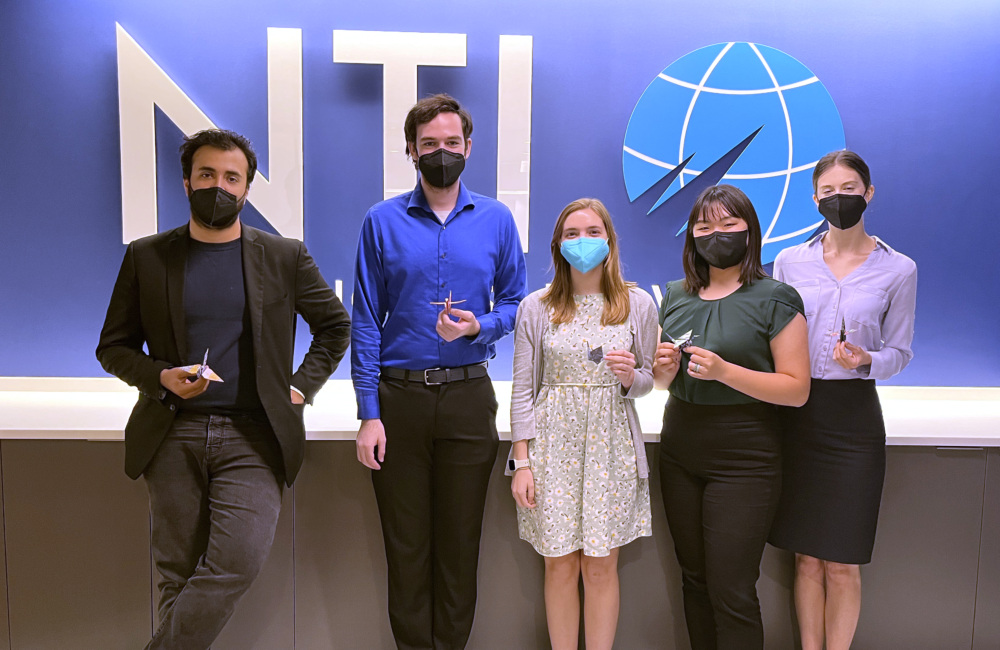 The Nuclear Threat Initiative (NTI), is a non-profit whose mission is to transform global security by driving systemic solutions to nuclear and biological threats imperiling humanity.
Our highly competitive program offers internship opportunities 3x a year to undergraduate students with at least two years of study, graduate students, and/or those who demonstrate co-equal qualifying experience. Interns are paid the District of Columbia minimum wage rate of $16.10 per hour and offered paid sick leave hours.
Each intern class exact start dates shift slightly from year to year to accommodate the academic calendar and NTI pay cycles.
Spring Interns:
Application opens in late September/early October
Decisions made by end of November
Internship runs from February through late April/early May
Summer Interns:
Application opens in mid/late February
Decisions made by end of April
Internship runs from June to August
Fall interns:
Application opens mid-June
Decisions made by end of July
Internship runs from September to December
The application link remains open for two to three weeks, after which our Intern selection committee will review and respond to all applicants. You can find the link to apply on our homepage under the About/Work with Us Tab.
Be the first to know
Sign up and we'll send you an email when the next application period begins