2019 in Review: NTI's Annual Report Highlights Progress on Global Health Security, Preventing Cyber Nuclear Risks, Voter Education, and More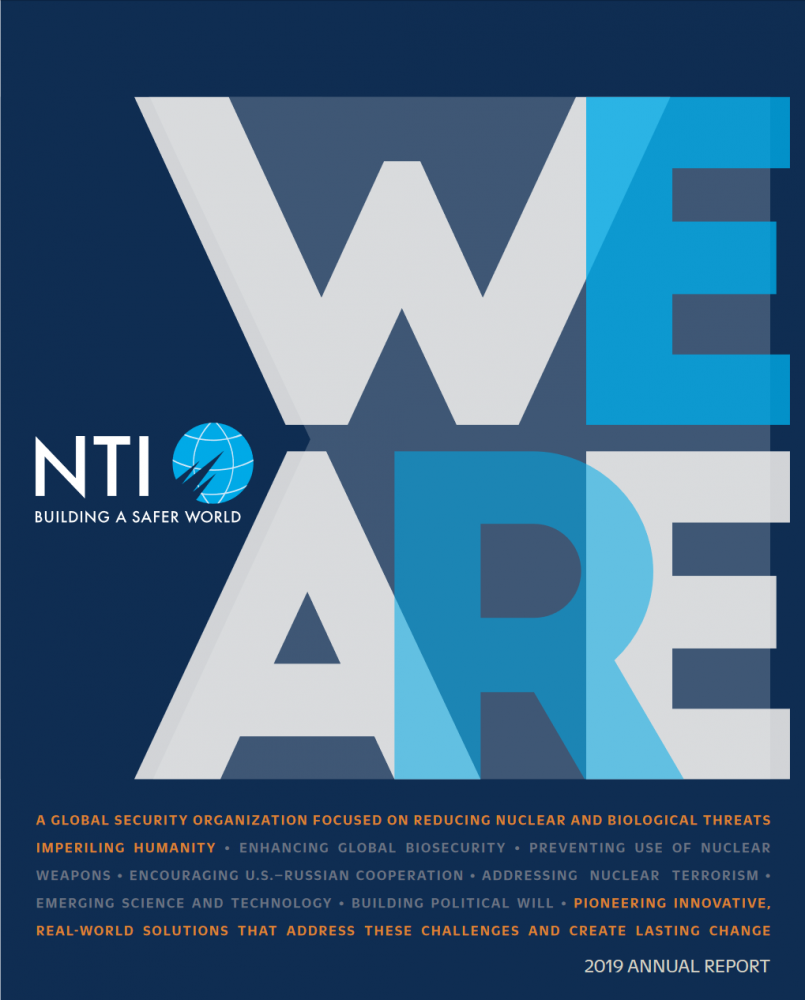 The Nuclear Threat Initiative's 2019 Annual Report, detailing the organization's accomplishments in reducing global nuclear and biological threats in the year before the COVID-19 pandemic, is now available.
The report highlights the release of the inaugural edition of the Global Health Security Index just months before the new coronavirus emerged in China; NTI's recommendations for a process to incentivize North Korea to dismantle its nuclear program; progress on our project to advance nuclear disarmament verification; the development of steps to protect nuclear weapons systems against cyber threats; a voter education campaign in presidential primary states; and much more.
The 2019 Annual Report also explores how NTI makes an impact, details the organization's financials, and thanks our generous supporters.
Read and download the report here.
Stay Informed
Sign up for our newsletter to get the latest on nuclear and biological threats.