A Year Like No Other: NTI's Annual Report Highlights Progress in 2020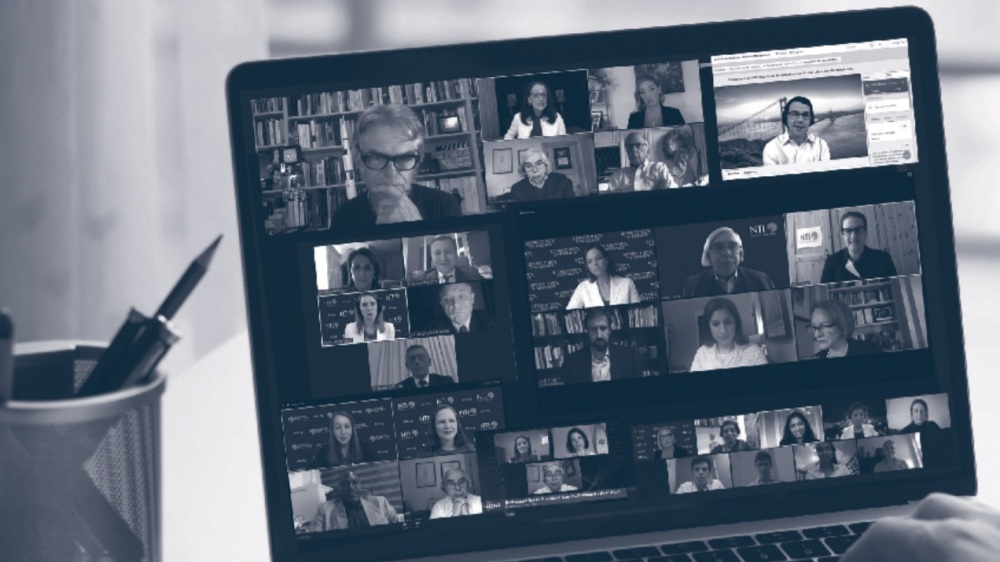 The Nuclear Threat Initiative's 2020 Annual Report, detailing the organization's accomplishments in reducing global nuclear and biological threats while responding to the COVID-19 pandemic, is now available. The report's title says it all: A Year Like No Other.
As the deadly new coronavirus swept the globe, NTI's biosecurity team responded swiftly to guide community response while continuing work to lay the groundwork to prevent future pandemics.
And as the pandemic proved that the unthinkable can happen, NTI gained momentum on addressing nuclear threats as well. NTI's nuclear security experts offered a policy roadmap to address evolving cyber and other risks associated with digitization of nuclear systems. NTI also released the fifth NTI Nuclear Security Index, a new Radioactive Source Security Assessment, a report on using digital footprints to track illicit nuclear trade, and more.
During the presidential campaign, NTI leadership and experts brought threat-reduction issues to voters and candidates in key primary states, and 2020 saw the release of a dynamic new mobile game, Hair Trigger (a Webby honoree), to raise awareness about nuclear threats among younger generations.
The 2020 Annual Report illustrates how NTI makes an impact, details the organization's financials, and thanks our generous supporters.
Read and download the report here.
Stay Informed
Sign up for our newsletter to get the latest on nuclear and biological threats.