Hinderstein and Berls Comment on U.S.-Russian Relations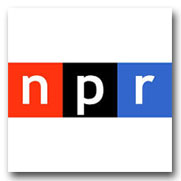 NTI's Corey Hinderstein and Bob Berls discussed the implications of the current souring of U.S.-Russian relations in two interviews with NPR's Michele Kelemen.
Hinderstein emphasized the importance of the U.S. "leaving the door open" for the Russians to participate in the 2016 Nuclear Security Summit process.
Berls lamented the lack of communication between the U.S. and Russia during this difficult period, underscoring the risks of escalation. Berls' comments come on the heels of the European Leadership Network's new report, titled, "Dangerous Brinkmanship: Close Military Encounters Between Russia and the West in 2014."
Stay Informed
Sign up for our newsletter to get the latest on nuclear and biological threats.