Mimi Hall, Long-Time USA Today Reporter, Joins NTI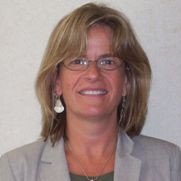 WASHINGTON, D.C. – Joan Rohlfing, president of the Nuclear Threat Initiative (NTI), today announced that long-time USA Today reporter Mimi Hall will be joining NTI as its new director of public education and outreach.
"We are delighted that Mimi will be joining us," said Rohlfing. "Her experience will be extremely valuable as we work to strengthen global security and raise awareness of nuclear and biological dangers. As an award-winning journalist, Mimi has first-hand experience translating complex issues to a broader audience."
Hall most recently served as White House correspondent for USA Today where she covered the Obama Administration for the newspaper, its website and the paper's White House blog, The Oval. Hall was the newspaper's homeland and national security reporter from 2002 to 2008, where she covered security policy and security programs at the federal, state and local levels, including the 9/11 Commission in 2003 and 2004.
From 1996 to 2002, Hall covered the Clinton and George W. Bush Administrations, where she reported on summits, overseas missions and an array of domestic issues. She previously served as a Congressional and political correspondent for the paper, during which she covered the 1994 Republican takeover in Congress.
Hall will begin at NTI on August 17. For more information on NTI's work, please visit www.nti.org
###
Stay Informed
Sign up for our newsletter to get the latest on nuclear and biological threats.