NTI Mourns Passing of Founding Board Member Gen. Eugene Habiger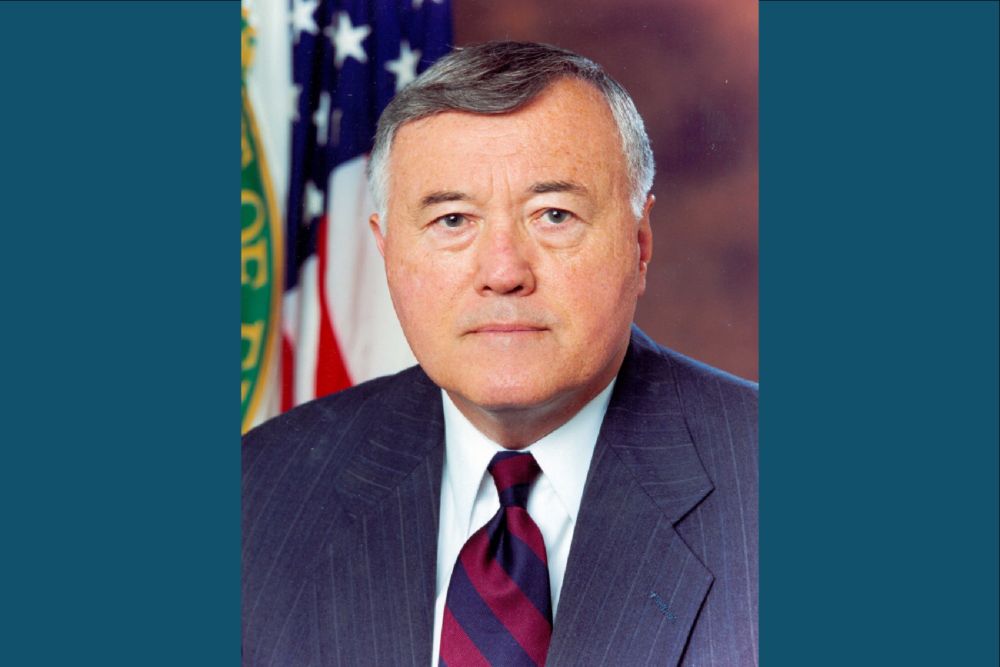 We are deeply saddened to learn of the passing of founding NTI Board member Gen. Eugene Habiger, an extraordinary leader and public servant with deep expertise and decades of experience in national security and nuclear operations.
"We have lost a distinguished leader who worked tirelessly to reduce nuclear threats around the globe," said NTI Co-Chair and CEO Ernest J. Moniz. "As a Board member to NTI and, in more recent years, as an emeritus member, Gene brought invaluable judgment and counsel to our organization over more than two decades.  I had the privilege to serve with Gene at the Department of Energy in the late 1990s and greatly appreciated his professionalism and wisdom.  He is missed."
As commander in chief of the United States Strategic Command, Habiger was responsible for all U.S. Air Force and U.S. Navy strategic nuclear forces. It was in this position that he established an unprecedented military-to-military relationship with Russia to reduce nuclear risks. In 2000, the then-recently retired four-star general and his Russian counterpart were interviewed by CBS' 60 Minutes. They said there were too many nuclear weapons in the world and advocated for lowering the numbers.
NTI co-founder and Co-Chair Sam Nunn recalls that Ted Turner saw the interview and was alarmed about the danger.
"If it wasn't for Gene Habiger, NTI probably wouldn't exist," said Nunn, who served as NTI's CEO for 16 years. "From his appearance on 60 Minutes, which inspired Ted Turner to found NTI in 2001, to his guidance as a founding NTI Board member, Gene was a passionate advocate for strengthening U.S. security while reducing global nuclear threats.  I also have fond memories of his participation in NTI's public education campaign in 2003, when he traveled across Iowa and New Hampshire to increase public awareness of nuclear threats. All of us are grateful for his many contributions to building a safer world."
Stay Informed
Sign up for our newsletter to get the latest on nuclear and biological threats.