NTI Mourns Vartan Gregorian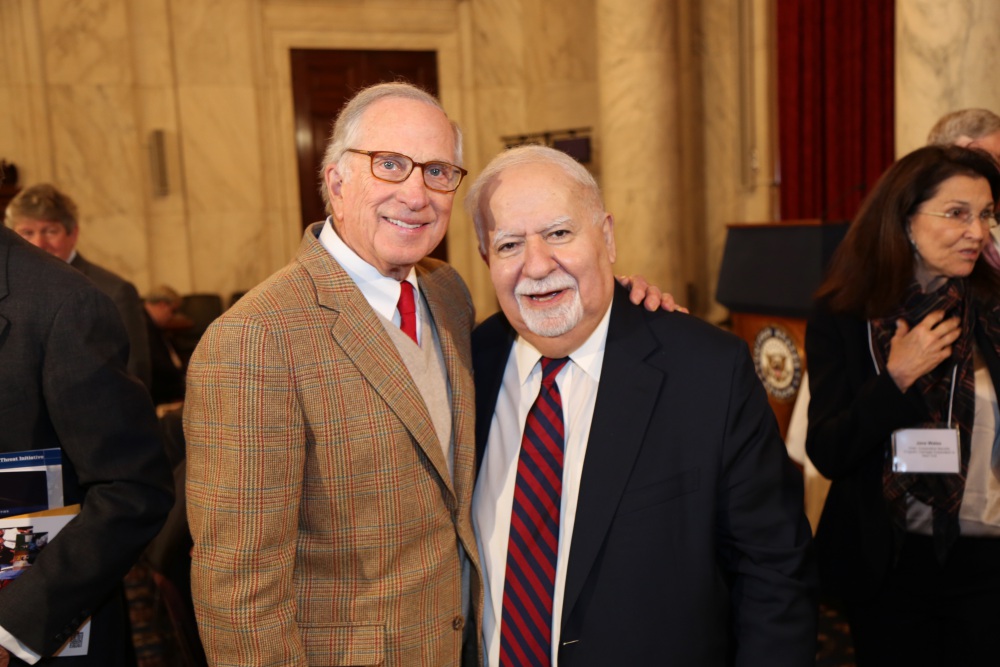 Statement from Ernest J. Moniz, Sam Nunn, and Joan Rohlfing on the death of Vartan Gregorian:
"We are deeply saddened to learn that Vartan Gregorian, an extraordinary leader who saw the world as a place of promise and possibility and dedicated his life to that vision, has passed away. We extend our condolences to his family, to our colleagues at the Carnegie Corporation of New York, and to the countless people around the world whose lives he enhanced.
"Vartan was a true Renaissance man, characterized by boundless curiosity and old-world grace—accompanied by great wit and humor. He had a scholarly understanding of the lessons we must learn from history and the determination and commitment to apply those lessons to address the world's greatest challenges.
"He was a tireless and effective supporter of arms control and nonproliferation efforts and strongly supported organizations working to reduce nuclear threats and build a safer world, including the Nuclear Threat Initiative. His vision for a more peaceful world inspired him to work both personally and through the Carnegie Corporation to reduce global tensions and pursue engagement and diplomacy during challenging times.
"Vartan was a champion for humanity and a wonderful friend. We will deeply miss his inspirational leadership, his unfailing optimism, and his inexhaustible energy."
Stay Informed
Sign up for our newsletter to get the latest on nuclear and biological threats.