Statement from Ernest J. Moniz, Co-Chair and CEO of the Nuclear Threat Initiative, on the Passing of Former Senator Richard Lugar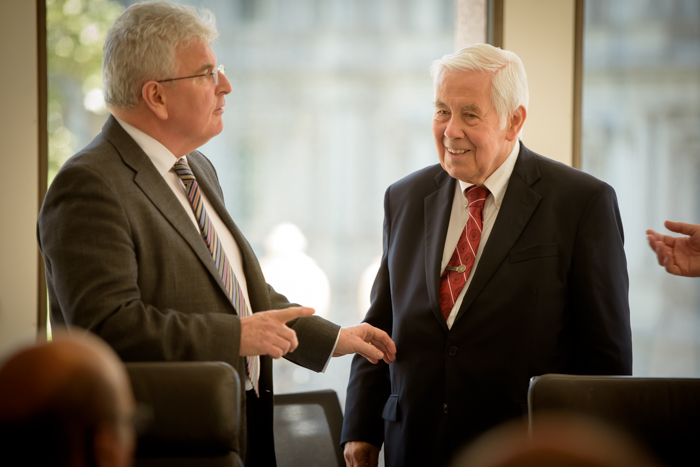 "Dick Lugar was an
exceptional public servant who will be remembered for his leadership, his
integrity, and his critical work to strengthen U.S. and global
security.  He raised the level of
discourse on foreign affairs in the U.S. Senate over several decades.
"He was
one of two senators responsible for the groundbreaking, visionary legislation
that resulted in securing and dismantling thousands of weapons of mass
destruction left vulnerable after the break-up of the Soviet Union. Sam Nunn,
NTI's co-founder and co-chair, was Dick's partner—and Sam and I were honored to
have Dick as an invaluable member of our Board of Directors and as a friend.
"His work to advance
bipartisanship—from his own service and example and also through the Lugar
Center's Bipartisan Index—remains critically important, especially today.  I was honored to be with Dick last month at Indiana
University's Hamilton Lugar School of Global and International Studies and to
once again benefit from his concise insights on national security issues.
"On behalf of the NTI Board and
staff, we offer our sincere condolences to Char Lugar and the entire Lugar
family."
Stay Informed
Sign up for our newsletter to get the latest on nuclear and biological threats.