Bio
Mary Olney Fulham serves as communications officer for NTI. In this role, she provides communications support and strategic advice to NTI's three nuclear-focused programs—the Global Nuclear Policy Program (GNPP), Nuclear Materials Security, and Scientific and Technical Affairs.
Prior to joining NTI, Fulham spent a year at Harvard Kennedy School's Belfer Center for Science and International Affairs, where she was program and communications administrator of the Middle East Initiative. In this role, she managed the Middle East Initiative's senior fellows, events, and communications. She also worked on a number of political campaigns at the local, state, and national level, including Sen. Ed Markey's 2020 re-election campaign and Hillary Clinton's 2016 presidential campaign. She previously interned with NTI's GNPP, at the Jordanian Embassy's Information Bureau in Washington, D.C., and in Sen. Elizabeth Warren's Boston office.
Fulham graduated summa cum laude from the Elliott School of International Affairs at the George Washington University, where she earned her B.A. in Middle East studies. She has also studied at the Qasid Arabic Institute in Amman, Jordan and speaks Arabic fluently.
Projects
International Partnership for Nuclear Disarmament Verification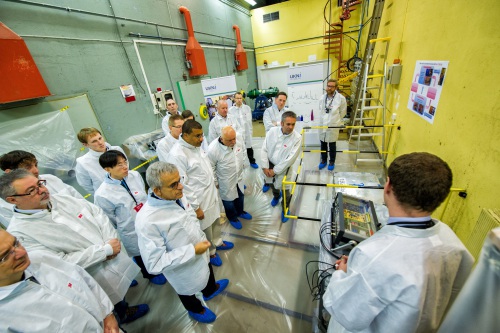 International Partnership for Nuclear Disarmament Verification
Engaging a diverse group of states to develop innovative monitoring and verification solutions