Japan's Evolving Security Policies: Along Came North Korea's Threats
Japan's Evolving Security Policies: Along Came North Korea's Threats
Want to dive deeper?
Introduction
North Korea's most recent provocative and belligerent actions have pushed Japanese defense policy in the direction of more hard-liner posture. In response to North Korea's second nuclear weapon test and subsequent launch of three short-range missiles on 25 May 2009, the Japanese government requested an emergency U.N. Security Council meeting to condemn Pyongyang, as was the case of the long-range missile launch conducted a month earlier. Domestically, both Upper and Lower Houses of Japan's Diet unanimously adopted a parliamentary resolution to denounce North Korea's test respecitively on 26 and 27 May 2009.
On 5 April 2009, North Korea launched what it called a communication satellite. Responding to Pyongyang's announcement of the launch, for the first time, Tokyo deployed its missile defense system to protect Japan from North Korean missiles. Although Tokyo did not need to attempt to intercept the rocket launched by North Korea since it did not fall onto Japanese territory, the Japanese government condemned the launch as a clear violation of U.N. Security Council resolutions and extremely provocative act.
North Korea's nuclear and missile threats have placed Japan's security policy at a crossroads. One avenue that Japan is utilizing to shift its reticent security policy to a more assertive one is an increased reliance on a more robust missile defense system. Tokyo is lifting its self-imposed pacifist restrictions gradually but steadily for that purpose. Moreover, as further aggressive measures to respond to threats from North Korea, hawkish lawmakers are now suggesting a preemptive attack option.
Background: How North Korea's nuclear and missile activities affected Japan's security policy
It was North Korea's Taepodong-1 ballistic missile test in August 1998 that persuaded Tokyo to join with Washington in cooperative research and development of a ballistic missile defense system and subsequent deployment. Responding to the test, Japan and the United States agreed to begin a joint technology study of the Navy Theater Wide Defense in September 1998.
In the past 8 years, U.S. — Japan missile defense cooperation has been significantly enhanced given increasing North Korea's nuclear and missile threats and the Bush administration's support for missile defense. Tokyo accelerated deployment of missile defense, integrating it with the U.S. missile defense system.
Many Japanese government officials believe that establishing a robust missile defense system is the best course of action to protect the country from missiles that might be launched by North Korea. Tokyo considers that the defensive nature of such a system does not contradict Japan's "exclusively defensive defense" policy.
Under Prime Minister Junichiro Koizumi, Japan officially decided to deploy missile defenses in collaboration with the United States. Coinciding with the Bush Administration's tenure, the Koizumi administration (2001 – 2006), followed the same direction as the U.S. administration that made missile defense a cornerstone of its national security. While concerns and controversies remain both inside and outside Japan, deploying a missile defense system has come to be perceived as a more realistic option than more overtly offensive ones in responding to regional threats, particularly North Korea's nuclear and missile programs.
The Japanese government officially decided to acquire ballistic missile defense capabilities on 19 December 2003, issuing the cabinet decision "On Introduction of Ballistic Missile Defense System and other measures".[1] To implement the new agenda laid out in this Cabinet decision, the Japanese government approved the National Defense Program Guidelines in and after JFY 2005 and Mid-Term Defense Program (JFY 2005-2009) in December 2004. The Guidelines endorsed the development of missile defense, and implied that the Three Principles on Arms Export and provisions related thereto could be further modified as necessary for the BMD deployment. The Three Principles had previously barred the Japanese government from jointly developing and producing weapons as well as transferring weapons parts to any foreign countries, including the United States. On 24 December 2005, the Japanese cabinet decided that Japan would jointly develop more advanced next-generation missile interceptors with the United States. Then Chief Cabinet Secretary Shinzo Abe reiterated that the Three Principles would not apply to U.S.-Japan missile defense cooperation.[2]
The Japanese government steadily adopted these decisions in order to be ready for the actual deployment of BMD systems. In response to North Korea's missile launches in July 2006 and its nuclear test in October the same year, Japan accelerated its missile defense deployment schedule and the first Patriot Advanced Capability (PAC) 3 ballistic missile interceptors were deployed at Iruma Airbase in Saitama Prefecture, near Tokyo, in March 2007.[3]
Current Capabilities
Japan has deployed a multi-layered missile defense system consisting of sea-based mid-course missile defense (the Aegis BMD system) and ground-based terminal phase systems (PAC-3). With the accelerated process, PAC-3 installment in the Tokyo Metropolitan area was completed in March 2008. By March 2011, PAC-3 missiles will be deployed with 16 fire units around Japan's major cities. So far, PAC-3 systems have been deployed in 7 sites. [4] Moreover, Japan conducted its first test-firing of the PAC-3 interceptor at White Sands Missile Range in New Mexico on 17 September 2008. At the test, Japan's Air Self-Defense Force successfully shot down a mock ballistic missile.[5]
Aegis BMD features the Standard Missile 3 (SM-3), a three-stage missile with a range of 1000 km that is said to be capable of intercepting missiles up to an altitude of 200 km or higher. The SM-3 block I-A missile is designed to intercept ballistic missiles in outer space during mid-course flight, and with Aegis BMD, it can intercept a short to intermediate range ballistic missile.
A milestone in U.S.-Japan missile defense cooperation occurred when Japan became the first country other than the United States to succeed in intercepting a mock missile with the Aegis system. On 18 December 2007, a Japanese Aegis guided missile destroyer, Kongo, intercepted and destroyed a ballistic missile target in space for the first time. The flight test was conducted in cooperation with the United States Missile Defense agency.[6]
After the series of successful tests, the failure of the second Aegis missile defense test off Kauai, Hawaii in November 2008, however, disappointed both U.S. and Japanese missile defense proponents.[7] Despite the mixed results, Japan's Ministry of Defense plans to deploy four Aegis-equipped destroyers armed with SM-3s by March 2011.
The current Japanese missile defense system is designed to shoot down medium range missiles such as the Nodong within the range of 1000 km with the SM-3. Japan does not yet have the capability to intercept a Taepodong type missile of which the range is more than 6000 km. However, currently, the Japanese and U.S. governments are jointly developing an advanced version of the SM-3 Block II-A missile to improve its defensive capabilities against longer-range missiles, such as the Taepodong. The new SM-3 is scheduled to be available by 2014.[8] Japan and the United States have been also discussing deployment of Terminal High Altitude Air Defense (THAAD) since 2005. Deployment of this system, however, is unlikely to happen before 2011-2012 due to financial constraints.[9]
Japan is barred from using its missile defense capabilities to defend a third country, including its ally the United States, under the current Japanese government's interpretation of Article 9 of the Constitution, which prohibits Japan's participation in collective self-defense. As technological capabilities are brought on line to intercept longer-range ballistic missiles, however, this argument that Japan cannot shoot down a missile heading to the United States may be perceived as unacceptable by Washington.[10]
Japan's space policy change
Japan's long-standing self-imposed restriction on the military use of space has impeded the country from enhancing its missile defense capabilities. On 27 August 2008, the Basic Space Law was enacted lifting the ban on the Japanese government's use of space for defense purposes. In 1969, when Japan's Space Agency was established, the Diet unanimously adopted a resolution committing Japan to using space for peaceful purposes only. In Japan, a "peaceful purpose" was interpreted as non-military.However, a more widely accepted interpretation of peaceful purposes, including that of the Outer Space Treaty, was non-aggressive. The Basic Space Law changed the interpretation of peaceful purposes from non-military to the internationally accepted non-aggressive. Under the new Basic Space Law, the Self Defense Forces (SDF) can manufacture, possess, and operate its own satellites to support military operations, including ballistic missile defense.
The SDF plans to procure satellites for reconnaissance, early warning, and tracking and communications purposes. To date, Japan has been totally reliant on the United States for such capabilities.[11] It was the U.S. Defense Support Program satellites, for example, that detected the North Korean missile launches in July 2006.
In January 2009, the Japanese Ministry of Defense released its basic policy on space development and use, highlighting the importance of the use of space for defense purposes in conjunction with further improvements in Japan's missile defense system.[12] The published policy states that the Defense Ministry plans to develop an early warning satellite system in order to detect ballistic missiles in their boost phase in order to enhance the effectiveness of its missile defense system. On 2 June 2009, the Strategic Headquarters for Space Policy led by Prime Minister Aso adopted Japan's first basic space policy calling for research on sensors for early warning satellites. [13] Japan's next National Defense Program Guidelines and the Mid Term Defense Program is scheduled to be issued at the end of this year, and the new policy on space development and its use for defense purposes is to be included.
Obama administration less enthusiasm in missile defense
While President Obama is not as enthusiastic as his predecessor in terms of deployment of missile defenses as evident in its budget cut, he is in principle supportive of the idea of missile defense "if the technology proves to be workable."[14] Defense Secretary Robert Gates, in testimony before the House appropriations Defense Subcommittee on 20 May, stated that the Obama administration's missile defense budget includes adequate funding to strengthen countermeasures against long-range missiles despite significant spending reductions.[15] In the meantime, President Obama has not commented on U.S.-Japan cooperation on missile defense specifically, while confirming the importance of the two countries' alliance.
Under the previous administration, strengthening U.S. – Japan missile defense cooperation was considered a way to enhance the two countries' security ties. However, during Secretary of State Hillary Clinton's visit to Japan in February this year, even at the time of the looming prospect of North Korea's missile launch, the two countries' missile defense cooperation was not mentioned. The Obama administration, unlike its predecessor, does not seem to perceive missile defense issues as the most imperative method to strengthen U.S. – Japan security ties. Since the Obama administration is less enthusiastic about missile defense, the new U.S. policy might have an impact on the future of U.S.-Japan missile defense cooperation. Nevertheless, the recent nuclear weapon test and missile launch gave momentum to missile defense advocates in Japan. (Secretary Gates also mentioned that North Korea's missile tests have attracted more support for missile defense among U.S. lawmakers thereby raising the possibility of more spending.[16])
North Korea's missile test in April 2009
In response to Pyongyang's announcement to launch a "satellite", Prime Minister Taro Aso on 27 March 2009 gave authorization at Japan's Security Council meeting to mobilize missile defense in case it became necessary to shoot down a North Korean rocket that might fall toward Japanese territory. Based on this decision, Defense Minister Yasukazu Hamada ordered the Self-Defense Forces to deploy missile defense systems both on sea and land.
The order is derived from Article 82-2, paragraph 3 of the Self-Defense Forces Law, Measures for Destruction of Ballistic Missiles. The provision stipulates that when a ballistic missile or other object is suspected of flying toward Japan, an order may be issued to the SDF beforehand to destroy it. This does not require cabinet approval. This was the first time that Tokyo has applied this law since the 2005 revision of its Self- Defense Forces Law to legalize possible interceptions of ballistic missiles.[17]
The Maritime Self-Defense Forces sent the Kongo and Chokai destroyers, both equipped with the Aegis combat system and armed with SM-3 interceptors, to the Sea of Japan from Sasebo, Nagasaki prefecture on 28 March to prepare to intercept the projectile were it to threaten to fall into Japanese territory. Kirishima, another Aegis ship, not armed with SM-3 interceptors, in order to track North Korea's projectile, was moved from Yokosuka naval base to the Pacific Ocean where the missile was expected to land. In addition, the Air Self-Defense Forces deployed the PAC-3 interceptors in Northern part of Japan and in the Tokyo Metropolitan area. [18]
On 5 April 2009, at 11:30 AM, the Kongo's radar system detected a missile launch at the base in North Korea. The Chokai's Aegis radar began tracking the projectile immediately after the Kongo detected the launch. Based on the report sent from the Kongo, the Central Command Post concluded that the missile would not cause damage on Japanese territory. The Self Defense Forces finished tracking the missile at 11:48 AM after it reached the Pacific Ocean, about 2,100 kilometers east of Japan's northern mainland. [19]
Prime Minister Aso condemned the launch as a clear violation of U.N. Security Council resolutions, and an extremely provocative act.[20] Immediately after the launch, Japan called on the U.N. Security Council to convene an emergency session. The Japanese government insisted that the missile launch was a violation of UNSCR 1718, and requested the Security Council to adopt a new resolution. However, negotiations at the Security Council among the six countries—five Permanent Members of the UNSC and Japan—encountered a deadlock. Japan, initially backed by the United States, strongly insisted that a new resolution be adopted while China and Russia opposed it. However, after the United States leaned toward the Chinese proposal to issue a strong Presidential Statement, Japan compromised to accept that position. Ultimately, the Presidential Statement contained unusually strong wording that was satisfactory to Japan.[21]
Domestically, both Houses of the Japanese parliament (the House of Representatives on 7 April, and the House of Councilors on 8 April respectively) passed a resolution condemning North Korea's missile launch as a violation of UN Security Council resolutions 1695 and 1718 and urging the Japanese government to impose new sanctions on North Korea.[22] At both Houses, however, the Japanese Communist Party voted against the resolution and the Social Democratic Party abstained from voting, reasoning that it was not yet confirmed that the projectile launched from North Korea was actually a missile.[23]
On 10 April, based on the parliamentary resolution, Japan's unilateral sanctions against North Korea were extended. The Japanese Cabinet reauthorized and strengthened its economic sanctions, which have been in force since Japan imposed them on North Korea after the 2006 missile tests. The sanctions were scheduled for expiration on 13 April. The new sanctions reduce the amount of remittance to North Korea without reporting to the Japanese government from more than 30 million yen ($300,000) to more than 10 million yen ($100,000.) Tokyo also lowered the amount of money subject to reporting by travelers to North Korea from more than 1 million yen ($10,000) to more than 300,000 yen ($3,000.) The Cabinet also decided to extend the duration of the sanctions, including banning North Korean ships' port calls, from six months to one year.[24]
North Korea's nuclear weapon test in May 2009
Repeating its reaction to the April missile test, Japan requested an emergency meeting at the UN Security Council immediately after the nuclear test. When Tokyo learned about the nuclear test, unequivocal and stronger condemnations against North Korea erupted all over the country. This time, both ruling and opposition parties unanimously agreed to adopt a parliamentary resolution to denounce the nuclear test.[25]
Immediately after North Korea conducted its nuclear weapon test at 9:54 AM on 25 May, the Japanese Meteorological Agency detected seismic activities and quickly suspected it was caused by a nuclear weapon test. The agency reported this to the Crisis Management Center under the Prime Minister's office at 10:10 AM. This swiftness is an improvement from the test in 2006 when Japan took almost 90 minutes to report after its detection of the seismic waves.[26]
At Japan's Security Council meeting called only hours after the test, the Japanese government requested a new and tougher U.N. Security Council resolution against North Korea. In his statement, Prime Minister Aso strongly condemned North Korea's nuclear weapon test. The Prime Minister stated that the nuclear test was an "intolerable act that poses a significant threat to the national security of Japan as well as the peace and safety of the northeast Asian region and the entire international community."[27] Aso also criticized that it is a serious challenge to the NPT regime and violation of UNSCR 1718 and the 2002 Pyongyang declaration.[28] In addition, the Japanese government urged North Korea to take concrete action conducive to the comprehensive resolution of outstanding issues including the abduction, nuclear and missile issues.[29]
President Obama and Prime Minister Aso agreed immediately following the test that it was necessary to issue a new and tougher UN Security Council resolution. President Obama also reassured Prime Minister Aso that the U.S. maintains a commitment to defend Japan and to maintaining peace and security in Northeast Asia.[30] Prime Minister Aso also talked with South Korean President Lee Myung Bak over the phone, and they confirmed the importance of tripartite cooperation with the United States.[31] In the meantime, Japanese Foreign Minister Hirofumi Nakasone was trying to secure China's support for the new U.N. Security Council resolution at a meeting in Hanoi on the sidelines of an Asia-Europe foreign ministerial conference. While Chinese Foreign Minister Yang Jiechi indicated that China understood the Japanese position, his response was limited to saying China is "seriously listening to Japan's position and wants to continue talks with Japan." [32]
Japan and the United States co-drafted a new U.N. Security Council Resolution which contains additional elements beyond previous sanctions. The five permanent council members plus Japan and South Korea continue talks in order to narrow differences and to issue a new resolution as soon as possible. Japan and the United States have argued that the new resolution should include a provision that allows the use of force to conduct cargo inspections of North Korean vessels suspected to be shipping illegal items. However, China and Russia expressed opposition to that idea.[33]
Apart from the U.N. Security Council resolution, the Japanese government is considering further strengthening its unilateral sanctions against Pyongyang which might include an all-out embargo of Japanese exports to North Korea. Currently, Japan prohibits port entry by North Korean ships and exports of luxury items and materials related to weapons of mass destruction. A full embargo by Tokyo, however, would likely have little impact on Pyongyang since Japan now only accounts for 0.1 percent of overall trade with North Korea.[34]
At a security conference in Singapore, U.S. Defense Secretary Robert Gates mentioned after meeting his counterparts from Japan and South Korea that while the United States prefer for the five other countries in the Six-Party Talks to work together to solve the issue, if necessary the United States and its allies in Asia could start take actions on their own. The three countries agreed in a joint statement to pursue a strong and unified approach and called on North Korea to abandon its nuclear and ballistic missile programs and return to the NPT.[35]
Resurgence of a more hard-line policy in Japan
Japan felt uneasy when the United States removed North Korea from the list of state sponsors of terrorism last October without seeing any improvement in the abduction issue. Tokyo has continued insisting that the abduction issue should not be left out from the Six-Party Talks. Until the abduction issue is adequately addressed, Japan is determined not to provide any energy aid for North Korea. Japan's position on this issue sometimes creates further discord among parties to the Six-Party Talks. In addition to nuclear weapon issues, the Japanese government has tremendous pressure from its constituency to solve the abduction issues.
Under the current situation in which North Korea wants to talk to the United States directly, and China has the strongest influence on Pyongyang, Japan's role and the effectiveness of the sanctions is very limited at least for now. Japan continues to be frustrated by the lack of progress through diplomatic efforts and harsh sanctions both unilateral and international. Some Japanese officials who have been involved in the Six Party talks expressed their frustration that these efforts might have been in vain.[36]
Due to these frustrations, a small group of hardliners in Japan is advocating the option of pre-emptive attack on North Korean WMD and military-related assets. The ruling Liberal Democratic Party's (LDP) National Defense Division subcommittee proposed to incorporate the option of pre-emptive strikes in Japan's new National Defense Guidelines, to be issued at the end of this year, stating "Japan should have the ability to strike enemy bases within the scope of its defense oriented policy in order not to sit and wait for death" according to a source.[37] The chairman of the LDP Research Commission on Security, Gen Nakatani, insisted that Japan should have the capability to conduct preemptive strikes possibly including the launching of cruise missiles from navy ships.[38] Although the options of preemptive attacks have long been discussed among some hawkish groups, it is obvious that the North Korea's missile launch in April and this nuclear weapon test have enhanced the support for such an option. After the April missile launch, some LDP members including Shoichi Nakagawa, former Finance Minister, supported an idea to debate the possibility of preemptive attacks against North Korea's missile launch pad while Defense Minister Hamada expressed his reluctance to such an idea.[39]
Japan is within the range of North Korea's medium range Nodong missiles, which are already deployed. With the latest nuclear test, it is natural that Japan increases its sense of vulnerability. Given the increasing threats from North Korea, more people in Japan have started thinking that the U.S. nuclear extended deterrence (or umbrella) is insufficient to protect Japan. Thus, support for more robust missile defense deployment has increased among the public. However, no matter how extensive the deployed Japanese missile defense system, it is likely impossible to for the system to stop all missiles if North Korea launched multiple missiles at one time. This uncertainly about the reliability of missile defense has further increased the support for preemptive attacks.
Unsurprisingly, the recent North Korean tests have induced remarks from Japanese officials and conservative scholars about Japan's policy concerning nuclear weapons. After the missile test in April a conservative Japanese politician, Goji Sakamoto, head of LDP Organization Headquarters, indicated his support for Japan's exploring the nuclear option. Although he later explained that he was fully aware that Japan is not allowed to possess nuclear weapons, he insisted that Tokyo should take a firm stance against North Korea.[40] [41] It is not so surprising that such debates may periodically arise in response to the volatile security environment. Japan's occasional "nuclearization" debate has been a catchy topic among the media both inside and outside of the country. Media interest in the pro-nuclear side of this debate has appeared to outweigh Japan's clearly stated nuclear disarmament policy and a strong anti-nuclear sentiment among the Japanese population.
While the idea of nuclearization and (to a lesser extent) preemptive option is highly improbable and still a minority view, if North Korea continues to increase both missile and nuclear weapon capability, such ideas may gain more momentum among the Japanese public.
Future implication: Japan's long term goal
U.S. extended deterrence has been the cornerstone of Japan's security, even in the aftermath of the Cold War. The Japanese government is trying to complement extended deterrence with missile defense which is widely viewed consistent to Japan's exclusively defensive defense policy.
Now Japan stands at the crossroads that its defense policy might depart from the exclusively defense oriented posture with the increasing discussion over a preemptive strike capability. If this discussion becomes more realistic, it is very likely to undermine regional stability. This will make the regional cooperation to tackle the North Korea's missile and nuclear issues more difficult. Both South Korea and China are adamantly opposing Japan's acquisition of such a capability. If Japan seriously seeks to form a unified front with the regional players, Tokyo must apply more pragmatic and sustainable options. Intensifying missile defense and preemptive option, if not counter-productive, cannot be seen not long term solutions; instead Tokyo should seek out more regional cooperation and strengthen arms control and nonproliferation regimes.
Japan is uniquely placed to uphold and promote the principles of nuclear nonproliferation and disarmament as the only country to have been attacked by nuclear weapons. Many survivors of those attacks, referred to as Hibakusha, expressed anger against North Korea's nuclear weapon test. The tests are seen as running contrary to the recent increasing momentum in nuclear disarmament, especially after President Obama's historical speech calling for a world without nuclear weapons in Prague in April. Some Hibakusha also expressed concern that the test could refuel debate on Japan's nuclearization and more hawkish defense policy.[42] Moreover, several disarmament advocate groups in Japan questioned Tokyo's perpetual reliance on the extended nuclear deterrence of the United States.
With the global movement toward a world without nuclear weapons led by world leaders including president Obama, Japan still needs to be protected under the U.S. nuclear umbrella. For Japan, the denuclearization of the Korean Peninsula is an essential condition for Tokyo to get rid of the U.S. nuclear umbrella. The extended nuclear deterrence has been perceived as an essential factor for a strong alliance between the two countries. In fact, in the wake of this nuclear weapon test, both countries confirmed that the extended deterrence needs to be reinforced. But once global nuclear disarmament has become more realistic undertaking after the United Stated and Russia have achieved a significant reduction in nuclear arsenals through their bilateral arms control negotiation, extended deterrence issues need to be more seriously discussed among U.S. allies.
Japan is now facing a serious dilemma in deciding between nuclear umbrella and nuclear abolition. Increasing nuclear threats from North Korea force Japan to seriously consider which direction the country should go. At the same time, this could be the opportunity for Japan to conduct more pragmatic debate for nuclear disarmament with its allies and other countries, including China. Neither initiative in creating a more secure and peaceful regional framework nor global nuclear disarmament movement should be less prioritized.
Sources:
[1]"Statement by Chief Cabinet Secretary," Prime Minister of Japan and His Cabinet website, December 19, 2003, www.kantei.go.jp.
[2]"Statement by Chief Cabinet Secretary," Prime Minister of Japan and His Cabinet website, December 24, 2005 www.kantei.go.jp.
[3]Reiji Yoshida, "PAC-3 Patriot Missiles Debut at Iruma Air Base," Japan Times, March 31, 2007, https://search.japantimes.co.jp.
[4] "Wagakuni no Dandou Misairu Bouei, [Japan's Ballistic Missile Defense System]," Defense of Japan 2008, Ministry of Defense, www.clearing.mod.go.jp.
[5] "Petoriotto 3 Hassha Shiken no Kekka ni Tshuite, [Result of PAC 3 Test Firing]," Ministry of Defense Website, www.mod.go.jp.
[6] "Japan Test Fires Its First Raytheon-Built Standard Missile-3," Space War, December 20, 2007, www.spacewar.com.
[7] "Japan Fails to Intercept Missile in Hawaii Test," Associated Press, November 20, 2008, www.msnbc.msn.com.
[8] "Missile Defense Needs Japan-U.S. Teamwork," Yomiuri Shimbun, December 21, 2007
[9] Gregg A. Rubinstein, "US-Japan Missile Defense Cooperation: Current Status, Future Prospects." September 5, 2007, www.japanconsidered.com.
[10] See "Japan Takes Steps to Integrate with U.S. Ballistic Missile Defense," WMD Insights, July/August 2007 Issue.
[11] Setsuko Aoki, "Japan Enters a New Space Age," Asia Times Online, July 3, 2008, www.atimes.com.
[12] "Uchuu Kaihatsu Riyou ni Kansuru Kihonhoushin ni tsuite,[Basic Policy on Space Development" Japanese Ministry of Defense, (Japanese) January 15, 2009, www.mod.go.jp.
[13] "Seifu: Uchuu Kihon Keikaku wo Seishiki Kettei: Shushou ga Seifu Ittai no Suishin Shiji [Government officially adopt basic space policy; Prime Minister directs to promote use of space for defense purposes.] Kyodo Tsushin, June 2, 2009, www.47news.jp.
[14] "Obama backs shield only if technology proven: aide," Reuters, November 8, 2008. www.reuters.com.
[15] Gates Counters Criticism of Missile Defense Spending Reduction, Global Security Newswire, May 21, 2009, https://gsn.nti.org.
[16] Lara Jakes, "Gates: More missile defense spending possible," Associated Press, June 1, 2009, https://news.yahoo.com.
[17] Ibid.
[18] Interception order issued/SDF to shoot down DPRK missile if it threatens Japan's territory, Daily Yomiuri Online, March 28, 2009, www.yomiuri.co.jp.
[19] Hidemichi Katsumata and Shozo Nakayama "Missile's path followed from moment of liftoff," Daily Yomiuri Online, April 7, 2009, www.yomiuri.co.jp.
[20] Jun Hongo and Masaki Ito, "North Korea fires rocket over Tohoku," Japan Times, April 5, 2009, https://search.japantimes.co.jp.
[21] "Japan, 5 permanent U.N. members agree on presidential statement on N. Korea," Japan Economic Newswire, April 11, 2009. www.lexisnexis.com
[22] The House of Representatives Website, www.shugiin.go.jp.
[23] "Upper House condemns launch, seeks sanctions," Japan Times, April 9, 2009, https://search.japantimes.co.jp.
[24] Prime Minister of Japan and His Cabinet Website, www.kantei.go.jp.
[25] "North Korea Conducts Nuclear Test, Jiji Press Ticker Service, May 25, 2009, www.lexisnexis.com
[26] "Kakujikken to Misairu Doji toha, souteigai ni Kankeibusho mo Odoroki, [Japan's relevant agencies surprised due to almost simultaneous tests of nuclear and missiles]", Yomiuri Shimbun, May 26, 2009, www.yomiuri.co.jp.
[27] "Japan Aso Slams North Korea for Nuke Test," Jiji Press Ticker Service, May 25, 2009, www.lexisnexis.com.
[28] On September 17, 2002, the Japan — North Korea Pyongyang Declaration was signed between Prime Minister Koizumi and Kim Jong-Il as a result of the first Japan-North Korea summit meeting. It includes provisions stating to resolve the uneasy diplomatic relationship between the two countries. In the declaration, North Korea agreed to extend its moratorium on missile tests, in place since 1999. See www.mofa.go.jp.
[29] Statement of Prime Minister of Japan, www.kantei.go.jp.
[30] "Aso, Obama Agree on Need for Strong UNSC Resolution against N. Korea," Jiji Press Ticker Service, May 26, 2009, www.lexisnexis.com
[31] Ibid.
[32] "China gives"non-committal" response to Japanese proposal on FM's support" BBC Monitoring Asia Pacific, May 25, 2009, www.lexisnexis.com
[33] Peter Alford, "Arguing delays UN response to N-test, Weekend Australian, May 30, 2009, www.lexisnexis.com
[34] Atsuko Tannai and toru Higashioka, No new sanctions in cards for North, Asahi Shimbun, May 28, 2008. www.asahi.com.
[35] "Japan, U.S.. S. Korea Agree on Strong Approach to N. Korea" Jiji Press, May 30
[36] "Kitachousen, Nidome noKakujikken: Nihonseifu ni Muryokukan, [North Korea's Second Nuclear Test causes Japanese government a sense of helplessness, "Mainichi Shimbun, May, 26, 2009, https://mainichi.jp.
[37] Japan should have ability to strike enemy bases in defense: LDP panel www.japantoday.com.
[38] "North Korean Atomic Tests Lift Lid on Japan's Nuclear Taboo." Sachiko Sakamaki, Bloomberg.com
[39] North Korea rocket revives Japan pre-emptive strike talk, Reuters, Aprl 6, 2009, https://uk.reuters.com.
[40] "DEALING WITH DEFIANCE/Missile launch impacts on security in East Asia," Yomiuri Shimbun, April 11, 2009, www.yomiuri.co.jp.
[41] "Jimin Sakamoto Soshiki Honbucho Nihon mo Kakuhoyuu, Kokuren Dattai [LDP head of Organization;Japan should have nuclear weapons and withdraw from the UN]" Yomiuri Shimbun, April 7, 2009, www.yomiuri.co.jp.
[42] "Japanese A-bomb survivors angered by North Korea's second nuclear test," BBC Monitoring Asia Pacific, May 25, 2009, www.lexisnexis.com.
Stay Informed
Sign up for our newsletter to get the latest on nuclear and biological threats.
Reducing Cyber Risks to Nuclear Weapons: Proposals from a U.S.-Russia Expert Dialogue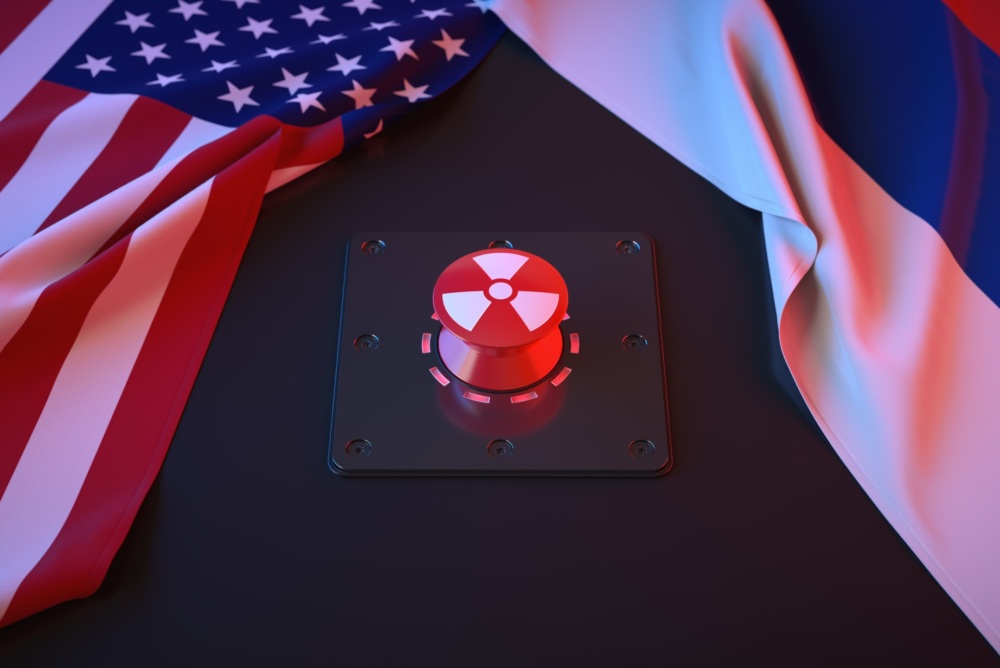 Reducing Cyber Risks to Nuclear Weapons: Proposals from a U.S.-Russia Expert Dialogue
There is a critical need for a global diplomatic approach to address growing cyber risks, including, where possible, through cooperation between the United States and Russia.
---
Eric Brewer on the War in Ukraine and Nonproliferation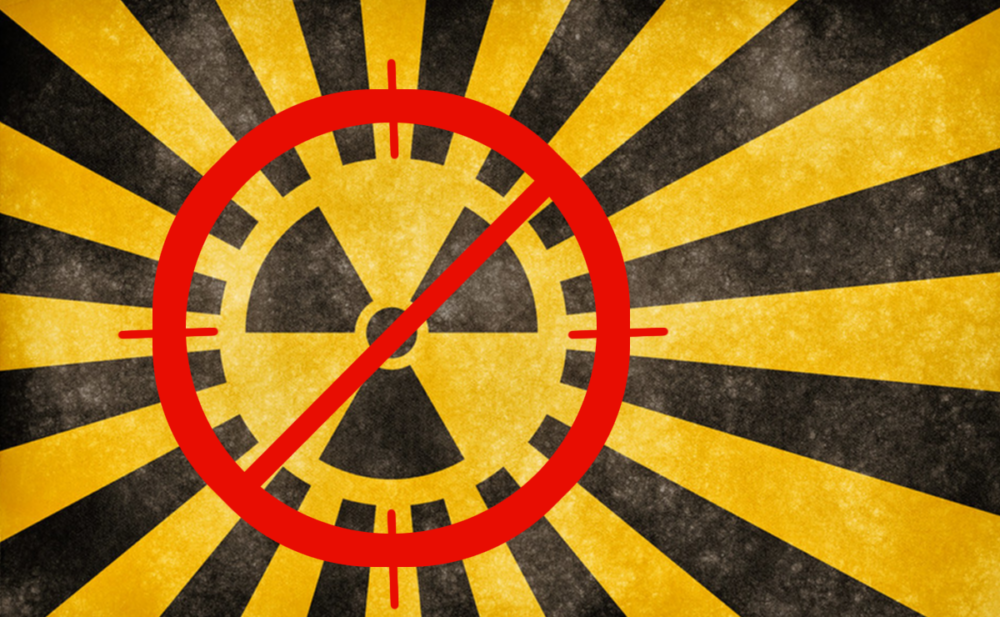 Eric Brewer on the War in Ukraine and Nonproliferation
Deputy Vice President for NTI's Nuclear Materials Security Program Eric Brewer writes that "although Russia's war [in Ukraine] has created nuclear risks, the risk that it will unleash a wave of nuclear proliferation is lower than many believe."
---
Leaders must untie the 'knot of war' in Europe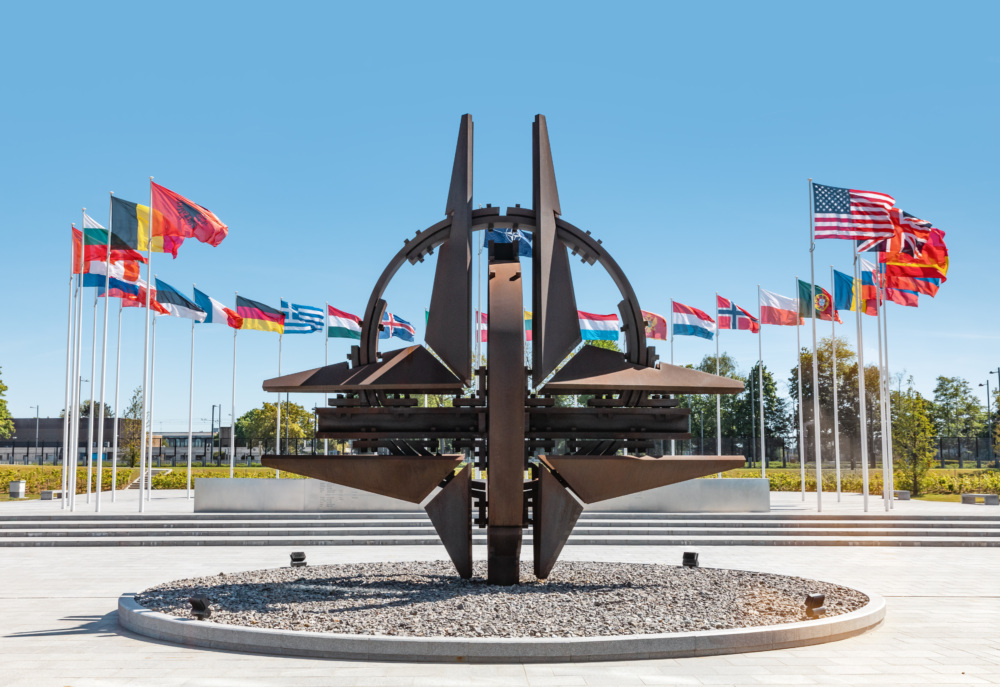 Leaders must untie the 'knot of war' in Europe
"The risk of an accident, miscalculation, or disastrous decision is especially ominous when the two countries with the largest nuclear weapon arsenals are on opposite sides."
---