Atomic Pulse
5 Ways to Participate in #CranesForOurFuture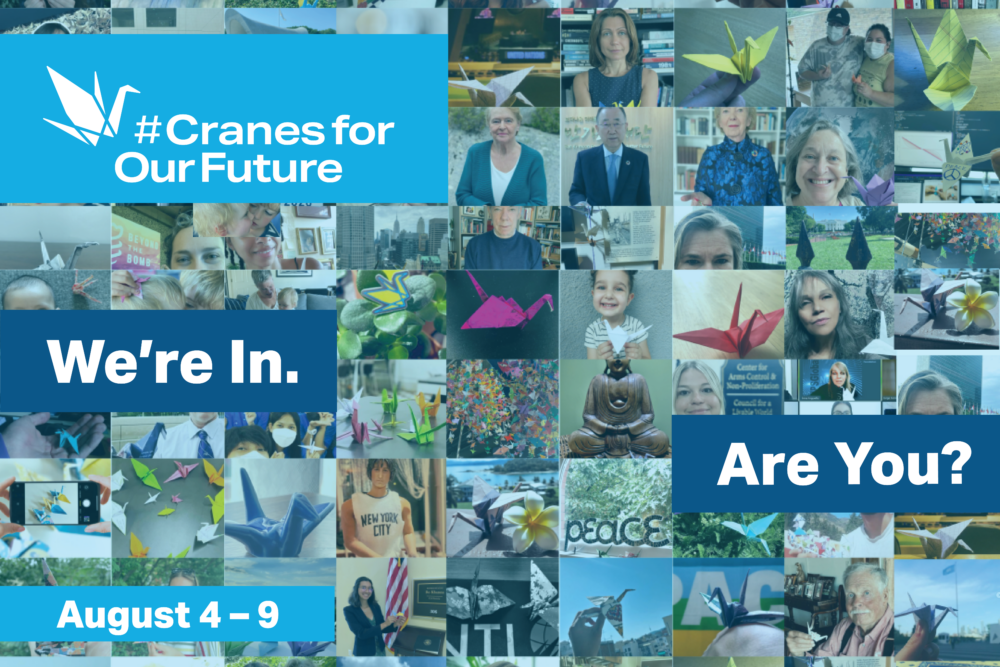 From Yoko Ono to the United Nations Secretary General, from members of Congress to a group of nuns in Ohio, the 2022 #CranesForOurFuture campaign brought together a diverse group of people and institutions to call for a future without nuclear weapons. Participants posted images of paper cranes using the hashtag #CranesForOurFuture to spread awareness, and together, we reached over 20 million people. This year we hope to reach even more.
Since 2021, the Nuclear Threat Initiative has partnered with the Hiroshima Prefecture, Nagasaki Prefecture, and Hiroshima Organization for Global Peace to commemorate the anniversaries of the 1945 atomic bombings of Japan. Featuring origami cranes to symbolize peace and hope, the campaign recalls the story of Sadako Sasaki, a child who survived the atomic bombing of Hiroshima only to die of radiation-induced leukemia a decade later at the age of 12. Inspired by Japanese tradition, she attempted to fold 1,000 paper cranes in the hope that her wish to live would be granted. Years after her death, Sadako's story lives on through the Children's Peace Monument at Hiroshima Peace Park.
Today, as the risk of nuclear use grows while arms control talks remain at a standstill, the call for a world without nuclear weapons is needed more than ever. The #CranesForOurFuture campaign can raise a chorus leaders can't ignore, as we join together to call for a safer world where nuclear weapons no longer imperil humanity.
This year's campaign runs from August 4th to August 9th. Here are five ways you can get involved and call for a nuclear weapons-free world:
Fold Paper Cranes and Post Pictures on Social Media
CranesForOurFuture.org provides participants with a template and video to learn how to fold a paper crane with origami or regular copier paper. After making a crane, take a photo and write a message about why we should move closer to, not further from, a world without nuclear weapons. Then, share your crane and message on social media using the hashtag #CranesForOurFuture. You can also use our pre-written captions when sharing your photo or our pre-written tweets and Facebook posts. Below are past #CranesForOurFuture posts for inspiration!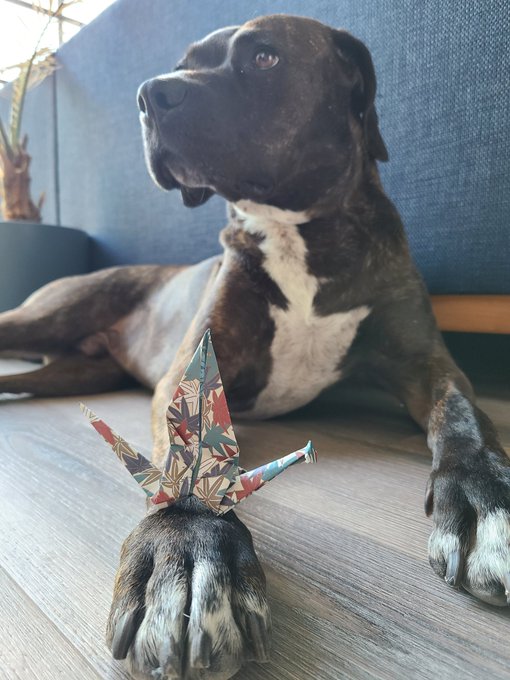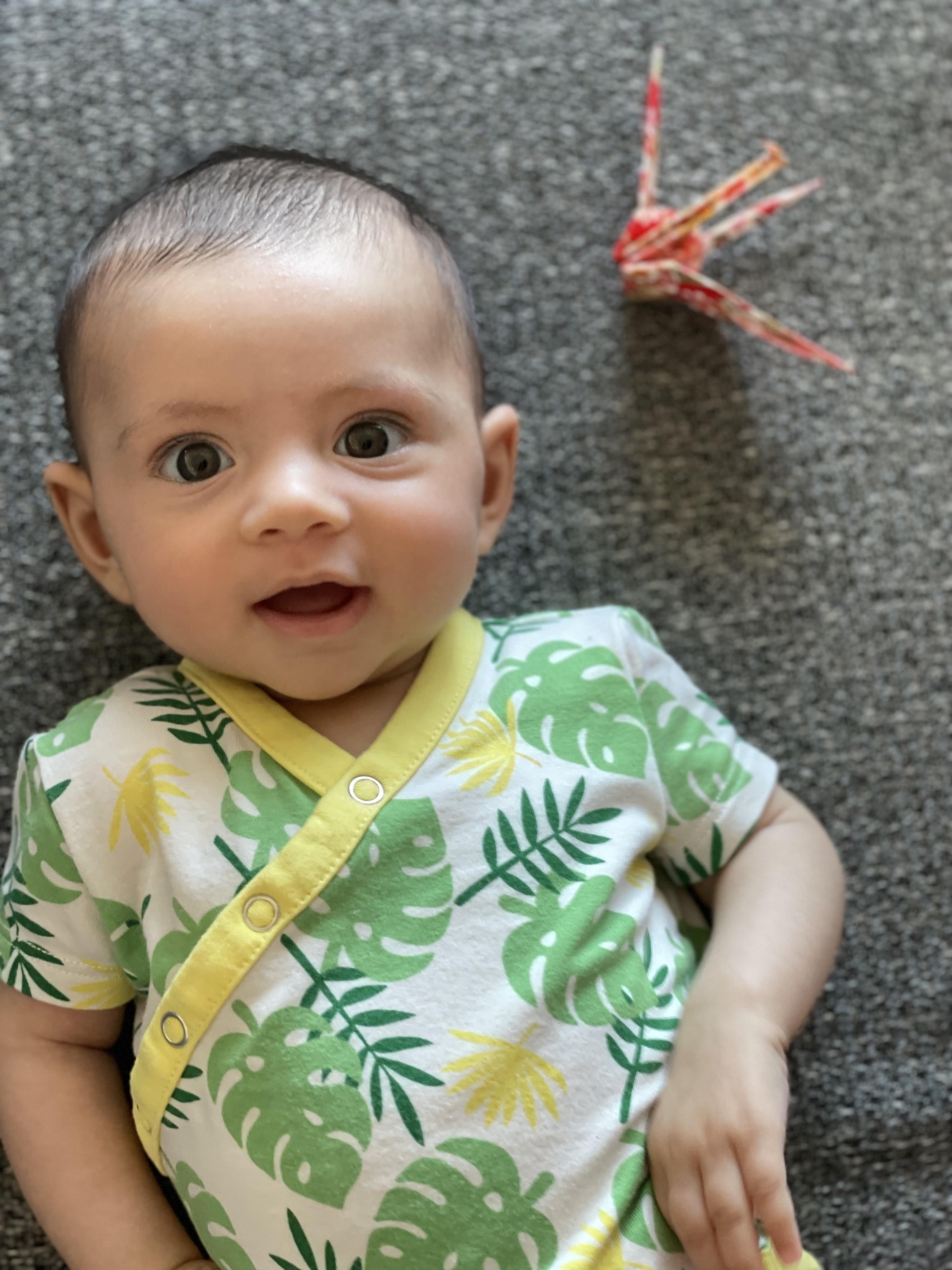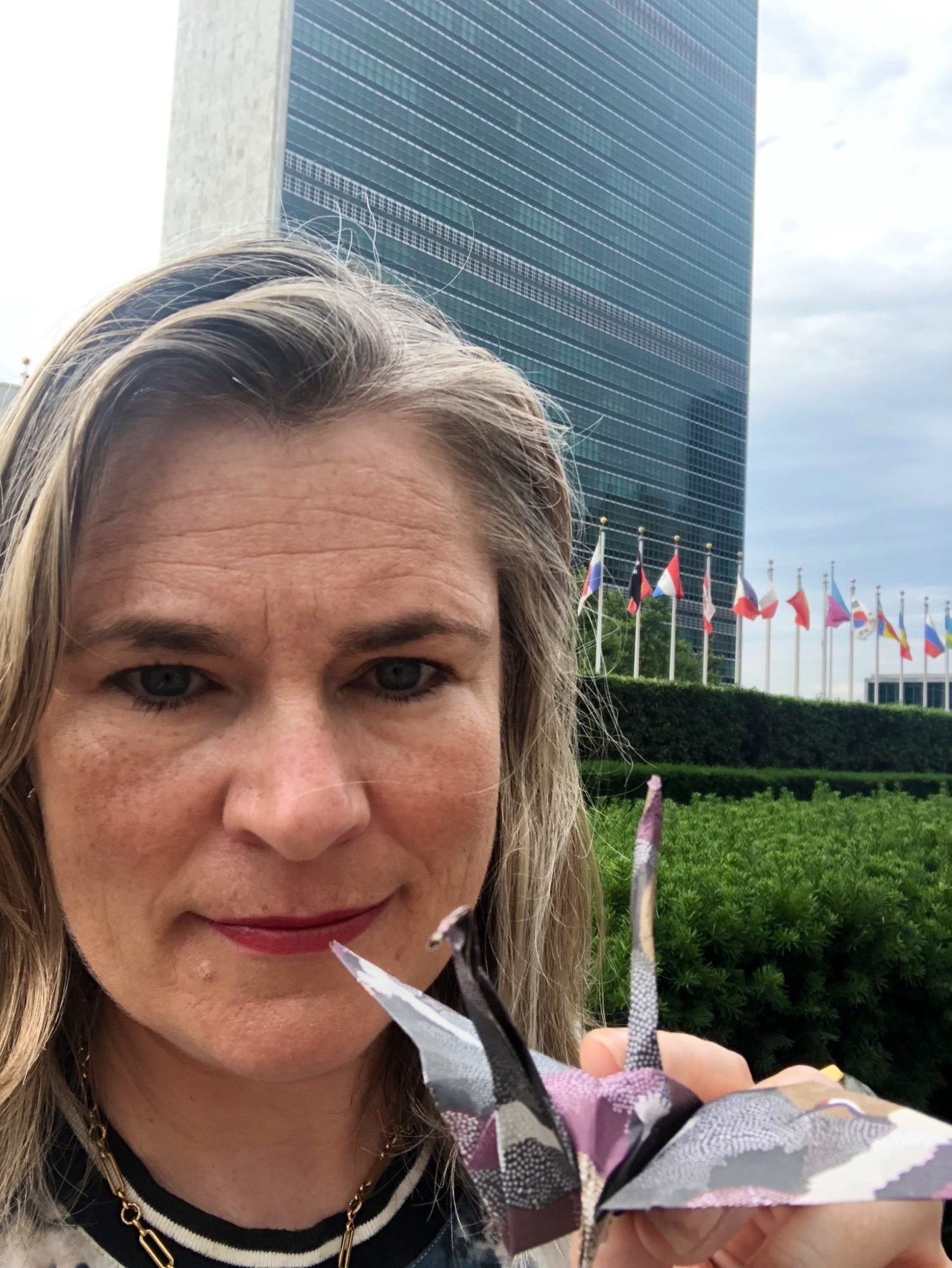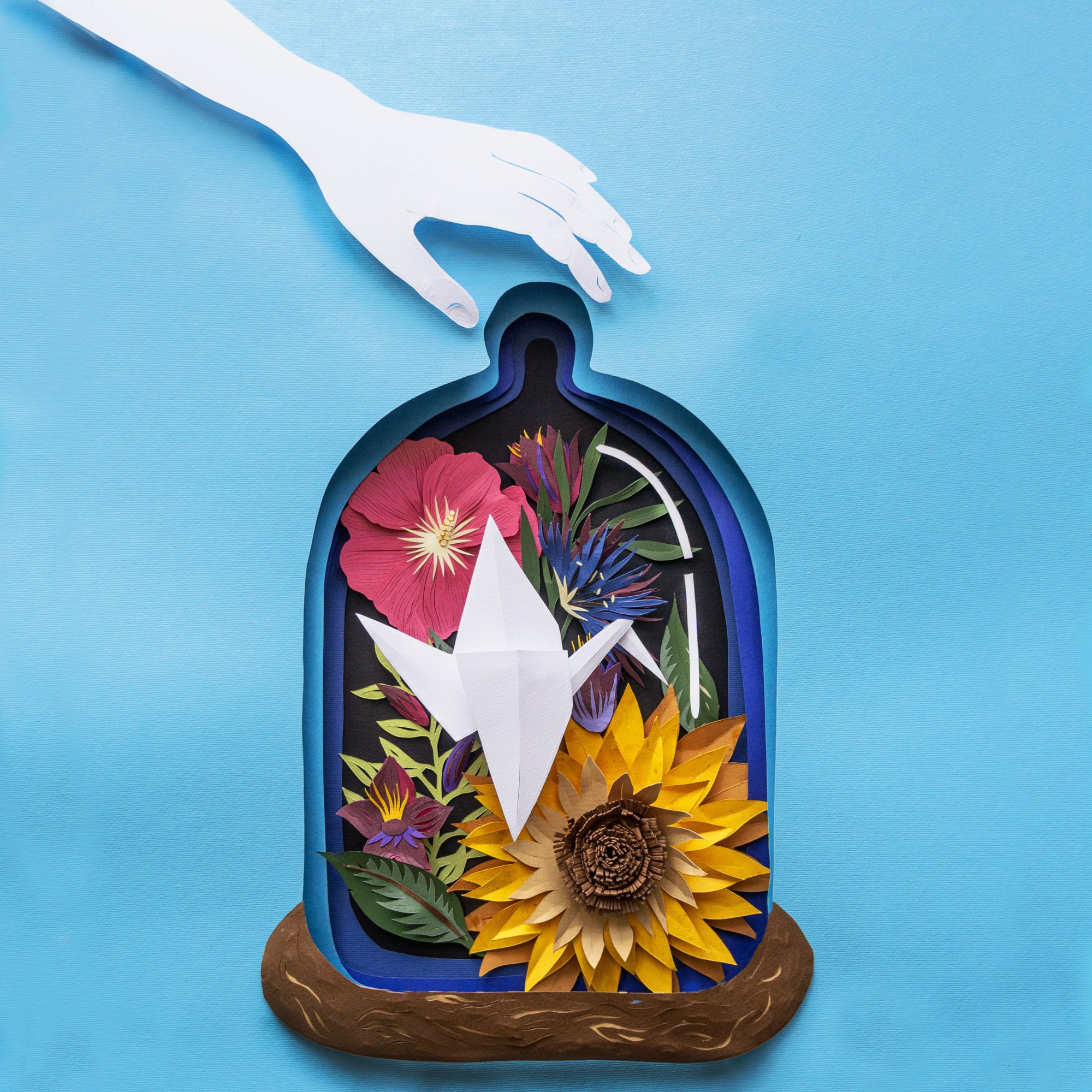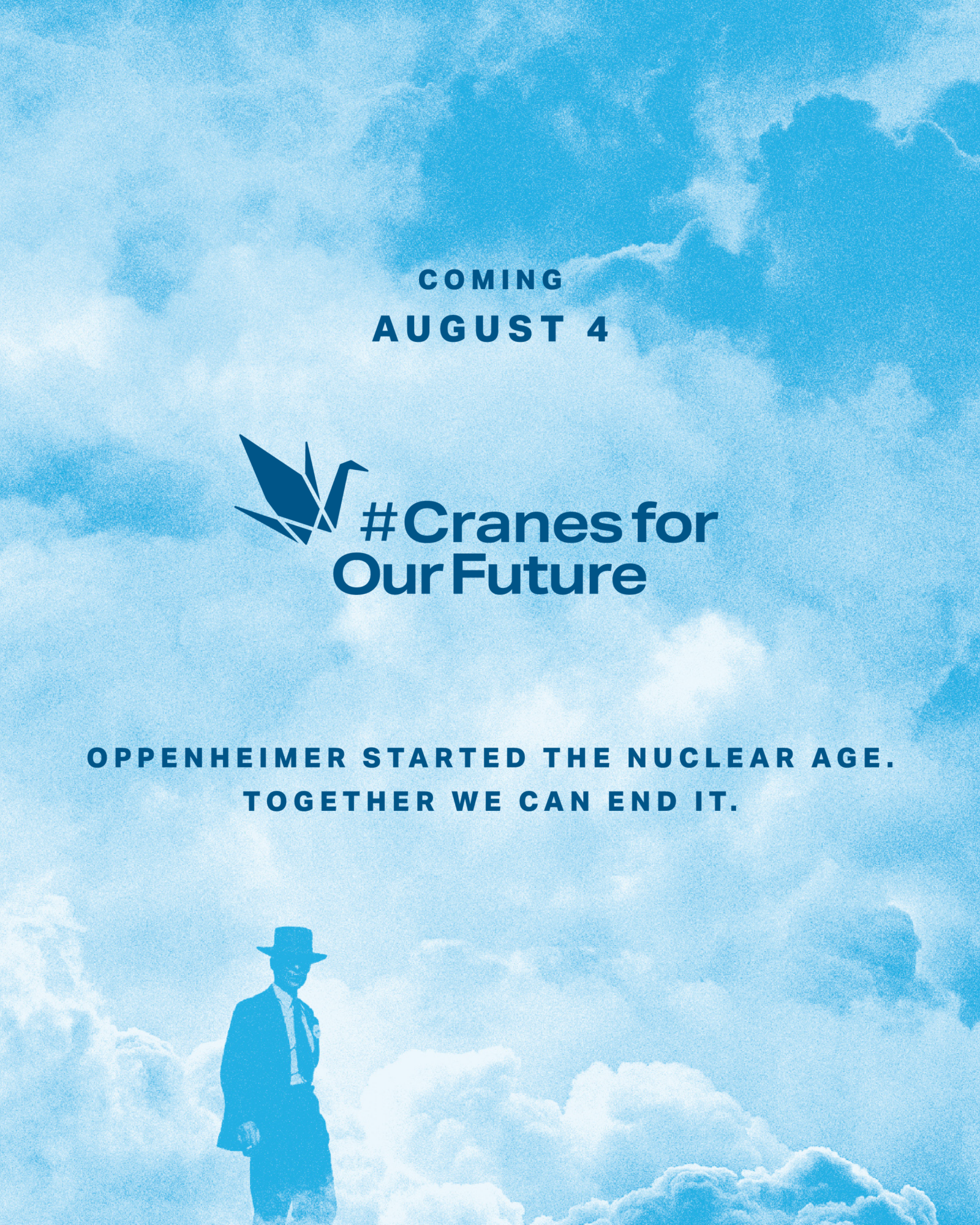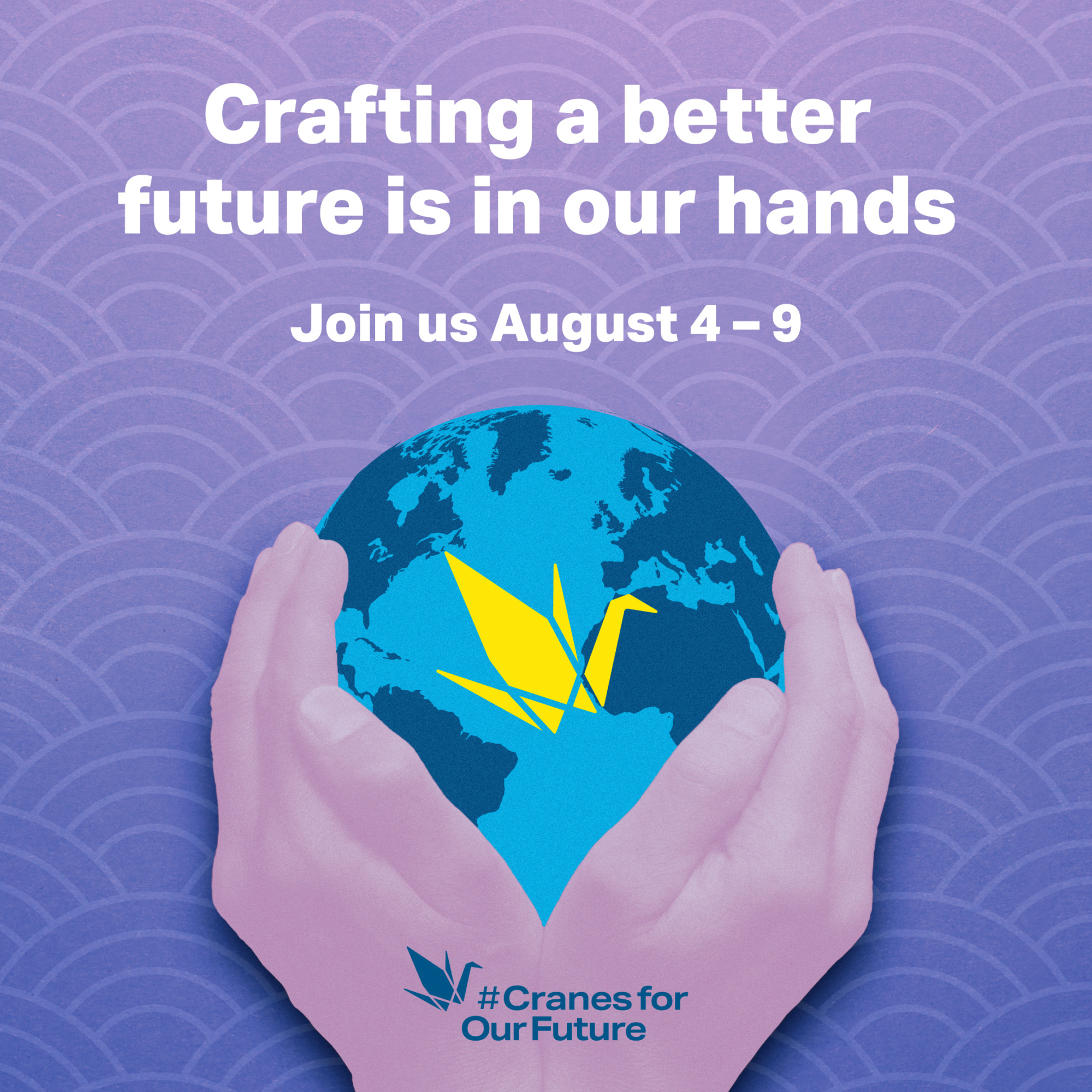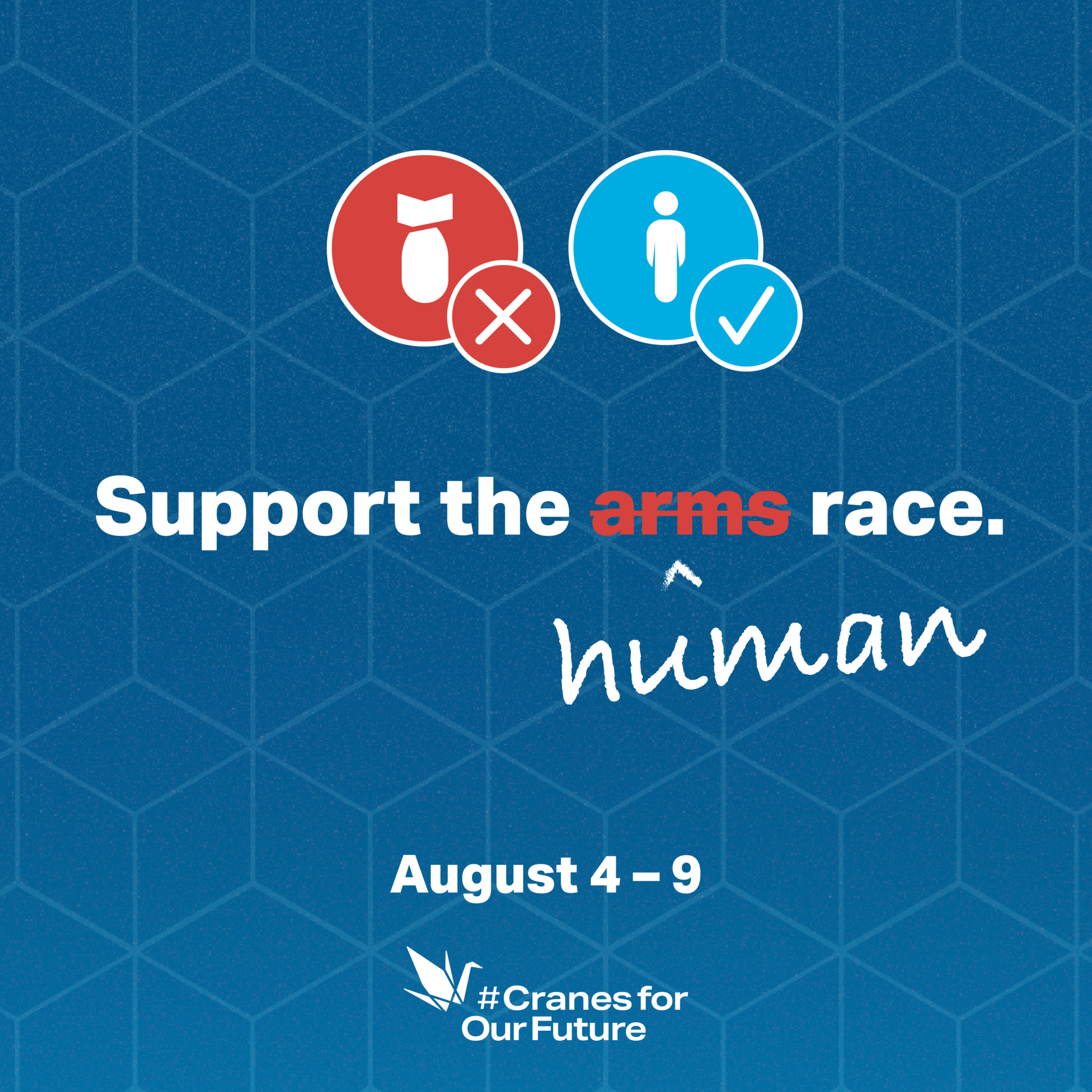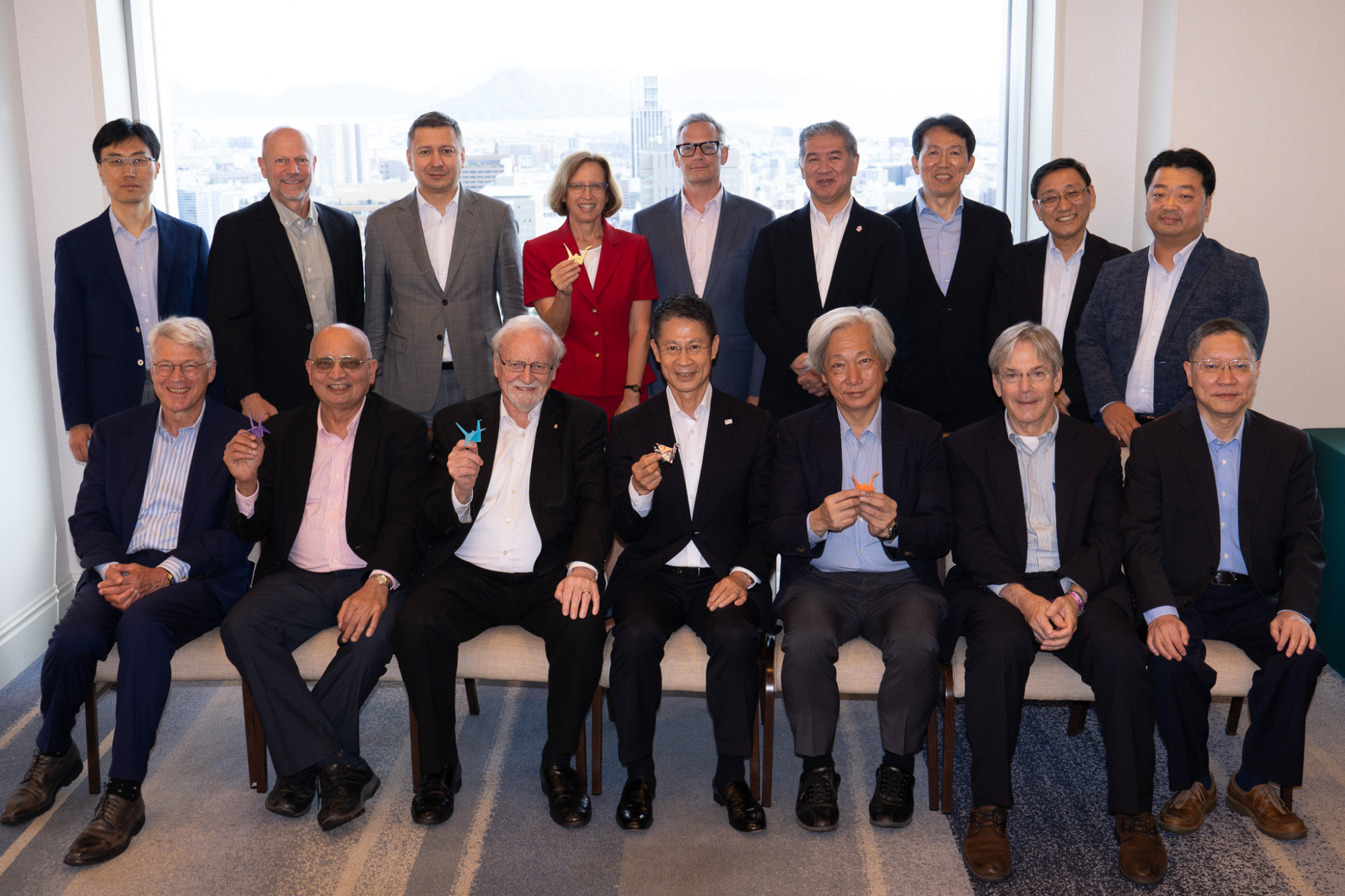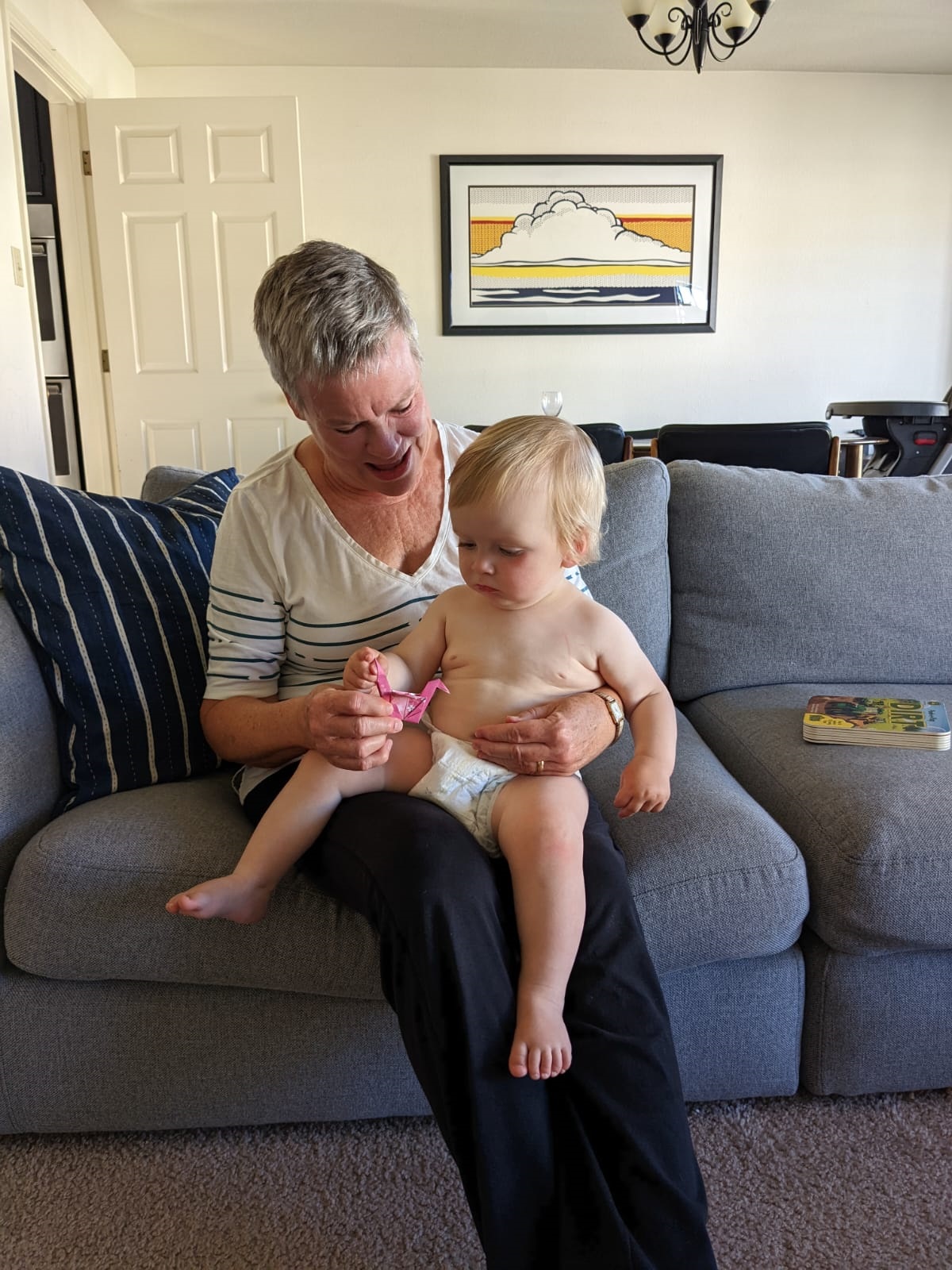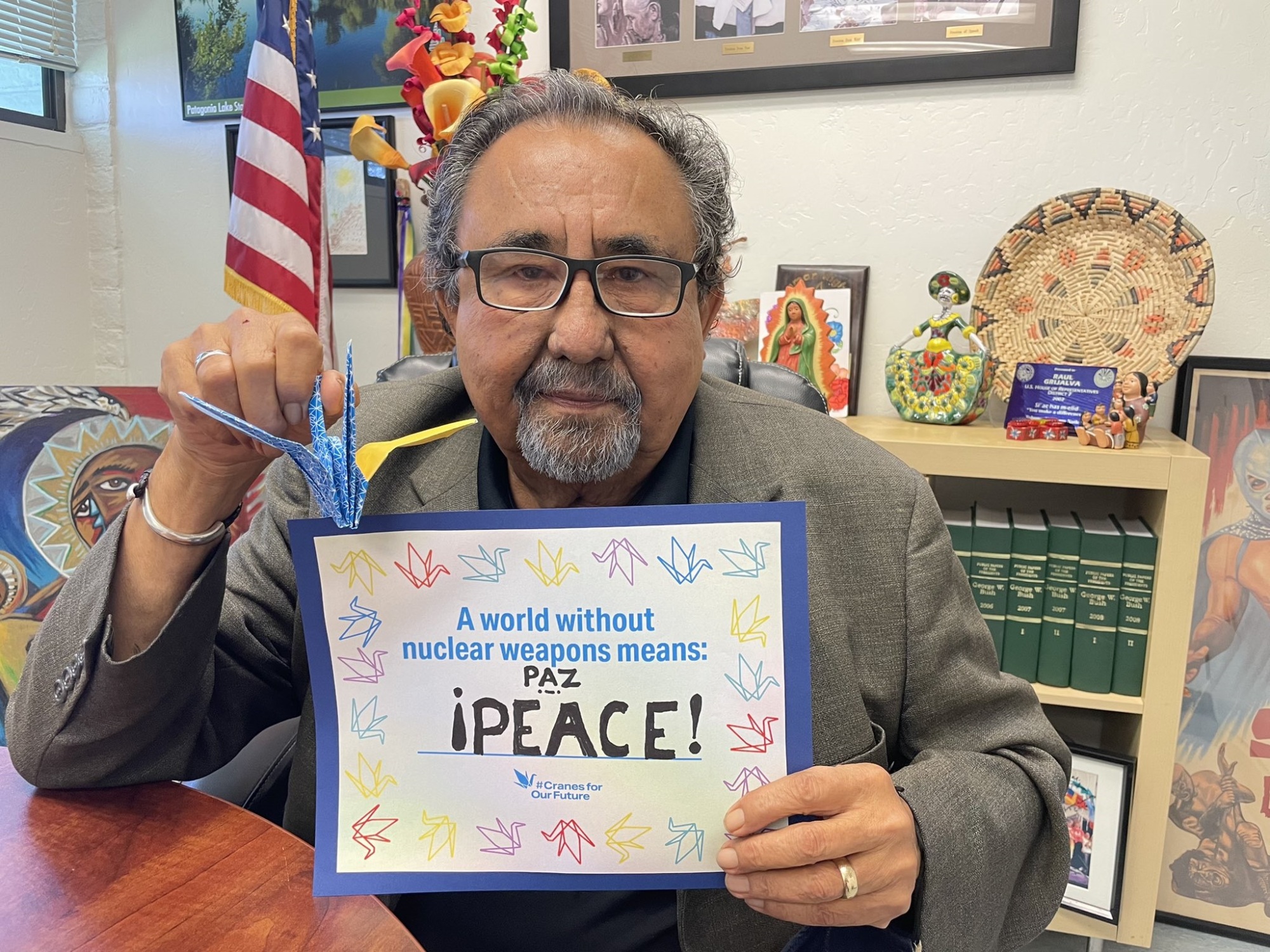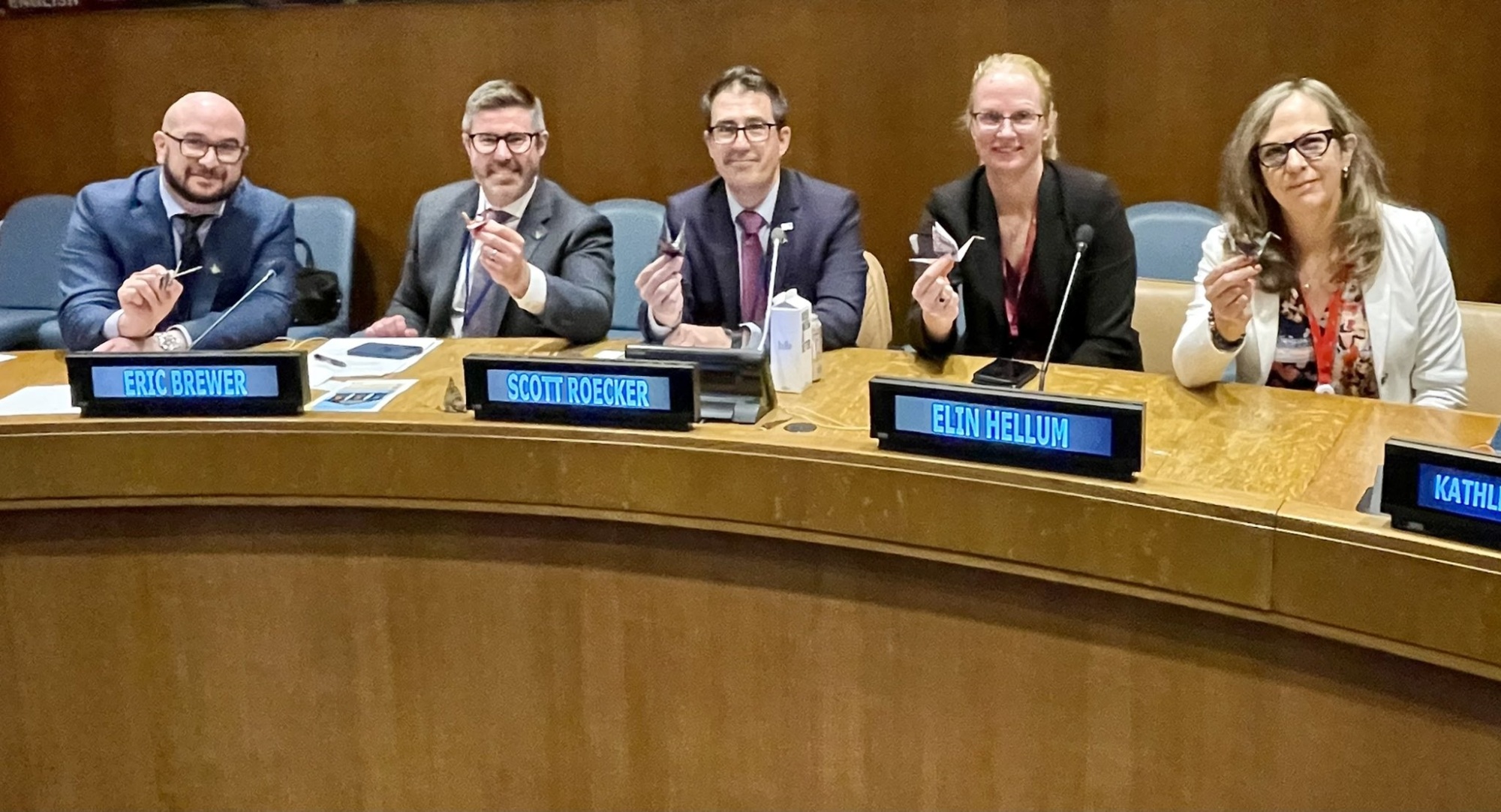 Share a Graphic of a Crane
Sharing a graphic of a crane is another great way to be involved in the campaign! NTI collaborated with Ukrainian artist Eugenia Zoloto to create paper cut art for #CranesForOurFuture. Retweeting and reposting cranes artwork is a simple gesture to show your support.
Our social media toolkit offers graphics that can be shared on social media platforms and virtual meeting backgrounds can be used to promote the campaign on Zoom. The toolkit also has videos on the story behind the campaign to download and share.
Recruit Family, Friends, and Colleagues
We also provide resources for you to invite family, friends, colleagues, and communities to join the campaign. Here you can find a pre-written email blast to send directly to your personal or organizational contacts with the campaign message and a brief history of #CranesForOurFuture.
Hold a Crane Folding Party
Hosting a crane folding party at work, for your family, or with friends is a fun way to encourage others to join in calling for a world without nuclear weapons. You can print and color pictures of origami cranes, make paper cranes, and even assemble garland strings of origami cranes! In the past, organizations have hosted crane folding parties for their staff and posted pictures online.
Stay Informed
Sign up for our newsletter to get the latest on nuclear and biological threats.