Atomic Pulse
NTI Seminar: A Stable Nuclear Future? Autonomous Systems, Artificial Intelligence and Strategic Stability with UPenn's Michael C. Horowitz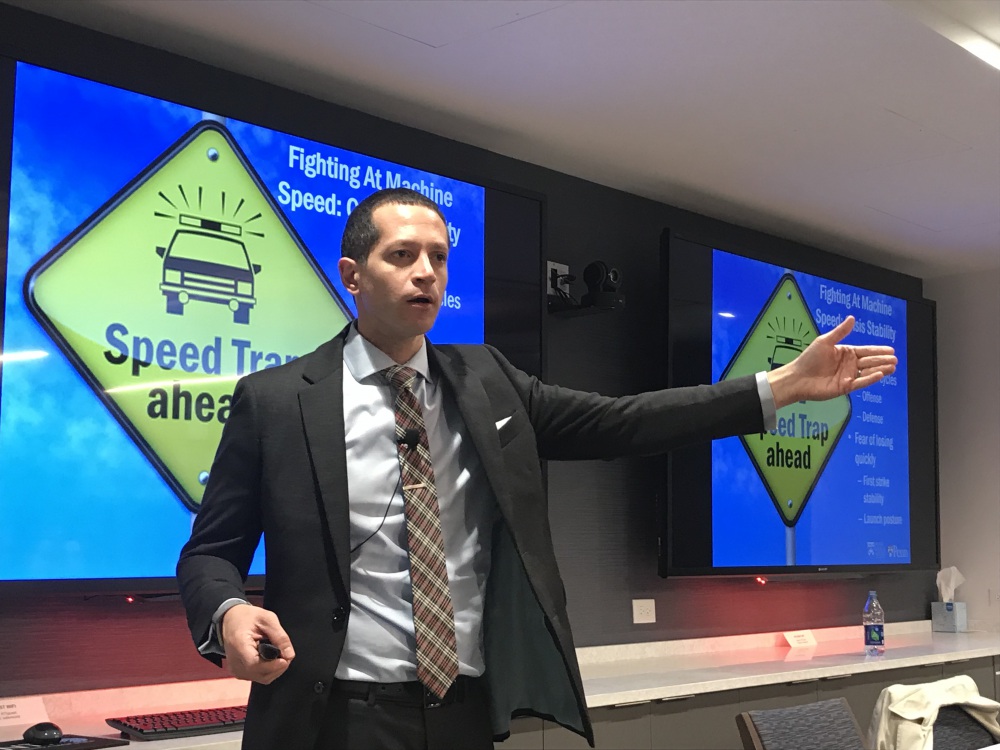 This post was written
by Taylor Sullivan, an intern on NTI's Global Nuclear Policy Program team.
Taylor is a senior at Georgetown University majoring in Government with minors
in History and Economics.
As countries around the world develop artificial
intelligence capabilities, how will the international nuclear security
environment be impacted?  NTI hosted
expert Michael C. Horowitz, a professor of Political Science at the University
of Pennsylvania, for a seminar on Nov. 9 that investigated the implications of
autonomous weapons systems on prospects of a stable nuclear future.
Following a detailed introduction of artificial intelligence
(AI) and its theoretical role in military technology, Horowitz identified key
factors that incentivize the development of AI for leaders of nuclear-capable
countries. These included the speed, precision, bandwidth, and decision-making
of autonomous systems. The speed of global conflict is faster than ever, Horowitz
said, and autonomous programs offer the ability to respond to threats faster
than human-run systems. Additionally, many experts argue that AI systems
provide greater accuracy because they are unaffected by human weaknesses, such
as emotion or error.
Though the United States has expressed a commitment to
maintaining a certain level of human control over its nuclear arsenal, other
countries including Russia, China, and North Korea have signaled their interest
in autonomous weapons, including uninhabited nuclear vehicles.
As these countries push for automatization, what are the
implications for the international nuclear security environment? Horowitz said:
The less secure a country's leader believes his or
her second-strike capabilities to be, the more likely that country is to employ
autonomous systems within its nuclear weapons complex.
There is "some risk associated with greater
automation in early warning systems." Though autonomous early warning systems
can theoretically identify threats faster and more reliably, Horowitz warned
that potential downsides of such systems include the lack of human judgment,
the brittleness of algorithms, and increased false alarms.
There potentially is a "large risk associated
with the impact of conventional military uses of autonomy on crisis stability."
Although fighting at machine speed can allow a country to win a conflict
faster, it also can lead to a quicker loss. This fear, according to Horowitz, could
incentivize leaders of nuclear countries to automate their first strike
capability. 
Such discussions are necessary as more countries turn to AI
as the answer to their security vulnerabilities. Horowitz quoted Russian
President Vladimir Putin's promise that AI is the future "for all of
humankind," and that whoever leads in this technological race will become the
"ruler of the world." 
Stay Informed
Sign up for our newsletter to get the latest on nuclear and biological threats.
More on Atomic Pulse
How Machine Learning is Already Shaping the Nuclear World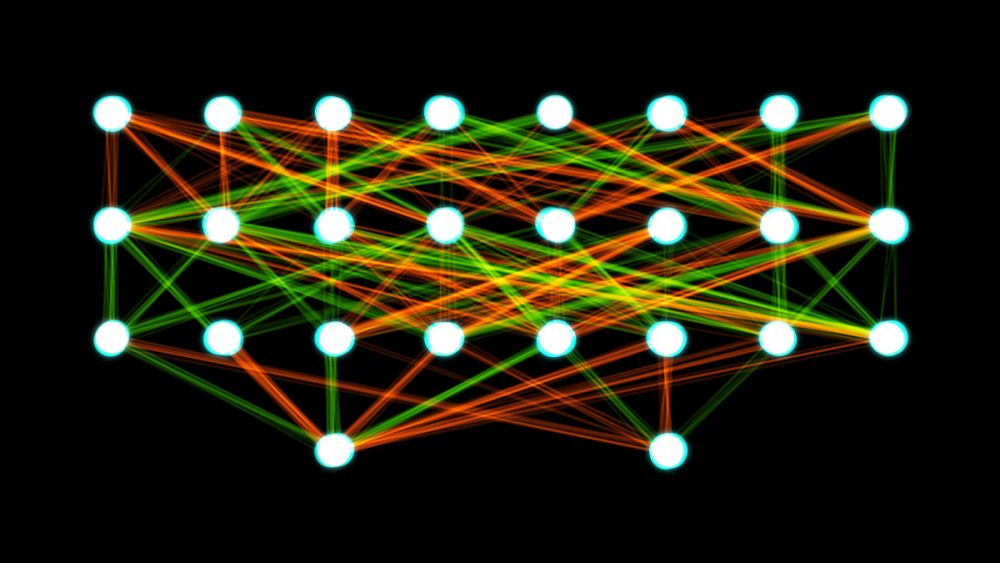 How Machine Learning is Already Shaping the Nuclear World
---
NTI at 20: Page Stoutland on Getting Ahead of Cyber Nuclear Threats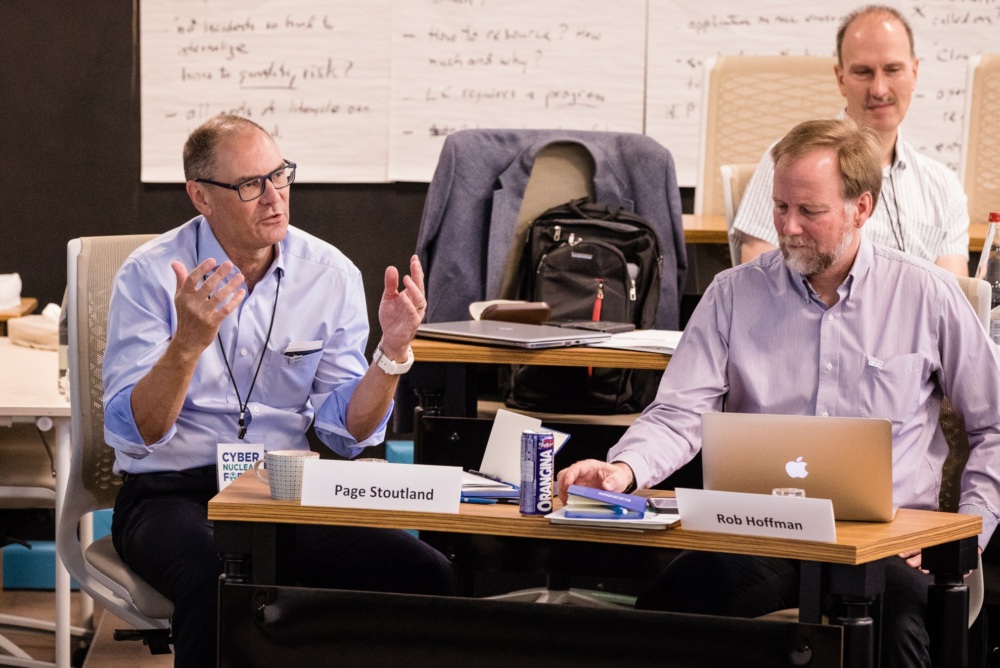 NTI at 20: Page Stoutland on Getting Ahead of Cyber Nuclear Threats
"It's always difficult to adapt to new technologies, but the pace of development is so high that our organizations struggle to adapt."
---
NTI Experts Present New Reports on New Russian Weapon Systems and their Implications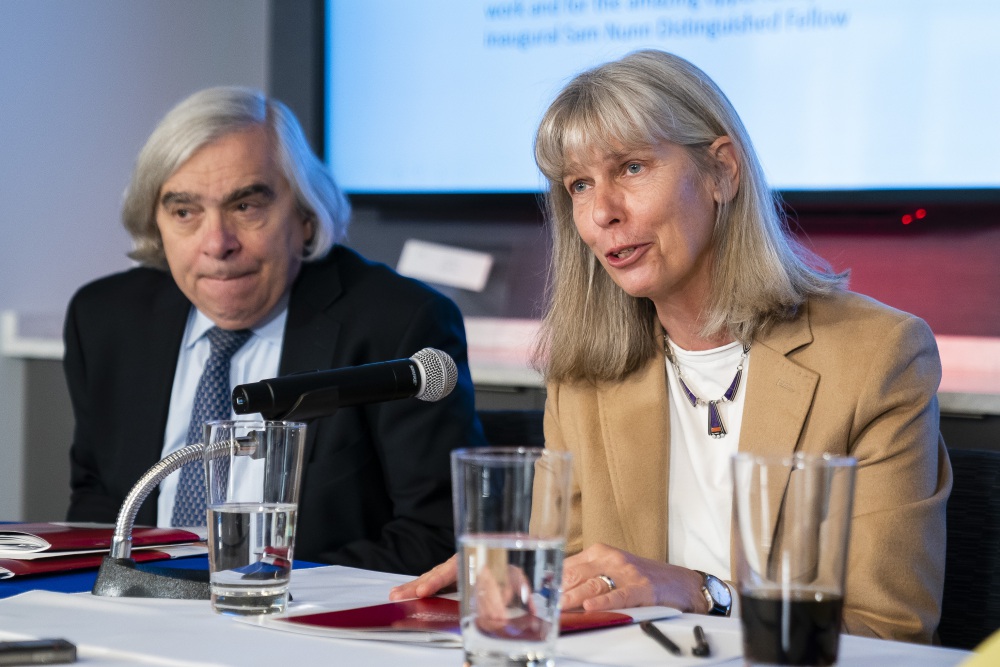 NTI Experts Present New Reports on New Russian Weapon Systems and their Implications
NTI Experts Present New Reports on New Russian Weapon Systems and their Implications
---