Atomic Pulse
South Korean Foreign Minister Kang on Prospects for Peace on the Korean Peninsula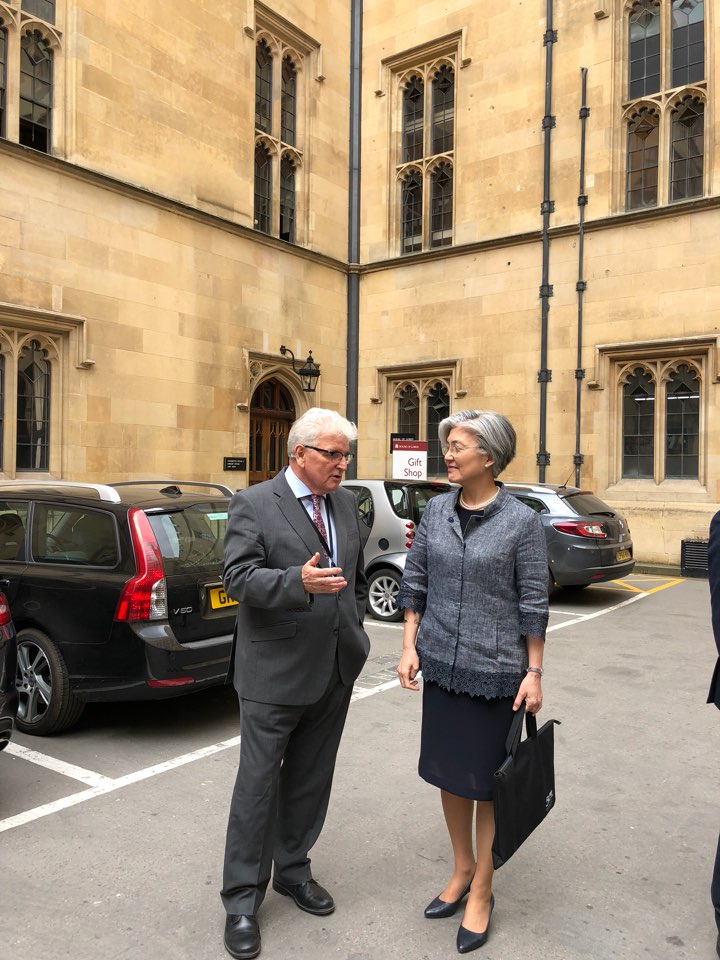 South Korean
Foreign Minister H.E. Kyung-Wha Kang outlined her country's vision for peace on
the Korean Peninsula this week at a lunch for British parliamentarians hosted
by NTI Vice Chair Des Browne. She emphasized the importance of the
international community sustaining a unified strategy toward North
Korea that includes opening new channels of dialogue and engagement
with the North, maintaining sanctions, making progress on denuclearization,
and reducing military tensions. 
Minister Kang
outlined the recent complex steps that have been taken in support of this
strategy, particularly the historic Inter-Korea Summits and the North
Korea-U.S. Summit in Singapore. Other steps include restoring a military
hotline for South and North Korea on the western coast that
allows military officials to contact one another and an agreement between
North and South Korea to establish a joint liaison office in the North Korean
joint industrial complex of Kaesong (which was closed in 2016), allowing the
countries to have a steady and reliable line of communication.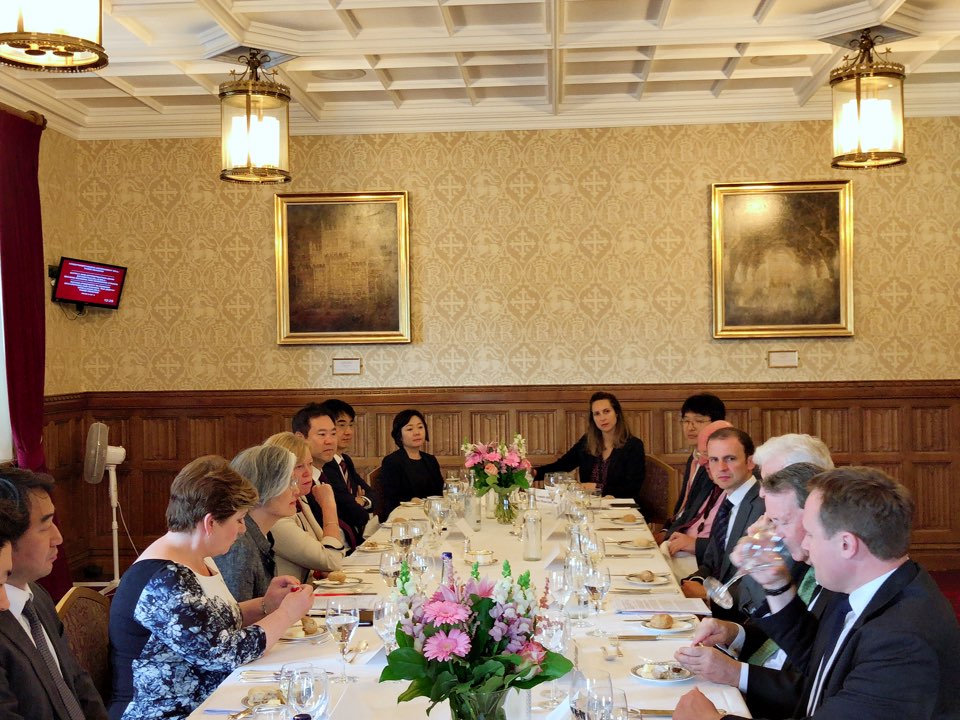 Acknowledging
that denuclearization of the North will be a major challenge which
will require "tenacity and patience," Minister Kang said all parties
will have to work carefully to ensure that the North remains at the
table and that incremental monitoring and verification of
denuclearization is closely coordinated with enhanced economic engagement.
The United States plays a critical role as the lead for negotiations
and discussions with Pyongyang on denuclearization, but it is
important that talks are done in close consultation with South Korea and
other countries in the region, she said.  
Browne and
the UK parliamentarians recognized the
important role of ROK President Moon
Jae-in's leadership and his vision for peace and praised South Korea
for their steadfast commitment to peace. "South Korea is a remarkable
country that is rapidly emerging as an important leader in global security," Browne
said. "They have remained in pursuit of peace via engagement and dialogue in
the face of many provocations and existential threat. This is something other
countries could do well to learn from."
Stay Informed
Sign up for our newsletter to get the latest on nuclear and biological threats.