Atomic Pulse
Vatican Conference on Nuclear Disarmament Highlights False Sense of Security

By Sarah Bueter, University of Notre Dame
'18
On
November 10-11, 2017, the Holy See hosted the first international gathering on
nuclear disarmament since approval of the Treaty on the Prohibition of Nuclear
Weapons, a legally binding instrument to prohibit nuclear weapons, signed by
122 countries at the United Nations in New York on July 7, 2017. Eleven Nobel Peace Laureates attended the "Perspectives
for a World Free From Nuclear Weapons and For Integral Disarmament," conference, including Beatrice Fihn of the
International Campaign to Abolish Nuclear Weapons (ICAN), recipient of this
year's Nobel Peace Prize. They were joined by high-level representatives and
experts from civil society, academia, churches, states, and international
organizations, as well as students to discuss a variety of related issues,
including a path forward on the ban, which was not supporeted by NATO or the
countries that now hold nuclear weapons and would still require ratification to
take effect.
Integral human development
In his
address to the conference, His Holiness Pope Francis denounced the use and
possession of nuclear weapons, stating that "the threat of their use, as
well as their very possession, is to be firmly condemned." In light of the
Catholic Church's mission in service of development, peace, and disarmament, this
position draws particular attention to the humanitarian and environmental
effects caused by such weapons. On the occasion of the Vienna Conference on the
Humanitarian Impact of Nuclear Weapons in 2014, Pope Francis affirmed, "Nuclear
deterrence and the threat of mutually assured destruction cannot be the basis
for an ethics of fraternity and peaceful coexistence among peoples and states."
The Church's focus on the possession
– not only the use – of nuclear weapons furthers the profound connection
between disarmament and human development. Foremost in the Pope's statement was the
condemnation of the possession of nuclear weapons themselves, regardless of
intent; such a declaration of the moral wrongness of possession is, as Bishop
Robert McElroy of San Diego noted, "new and, of course…very significant."  In effect, the Church is saying that to invest in the fallacy of
weapons is to divest from the poor, squandering the earth's resources and the
intelligence of scientists and neglecting healthcare, education, and
development for our fellow human beings. A commendation of nuclear weapons is a
condemnation of our planet and our humanity.
Let's be realistic
Conference participants unanimously agreed
that working towards a world without nuclear weapons is not naive and utopian
but represents the most realistic, sustainable alternative in
light of the unstable environment in which we find ourselves. Nuclear weapons
are, Pope Francis has repeatedly said, no basis for peaceful coexistence.
Indeed, they provide only a false sense of security.
As Nobel Laureate Mohamed El Baradei, former head of the International Atomic
Energy Agency, shared, "A peace that hangs on a doctrine of Mutual Assured
Destruction is based on the anachronistic premise that 'some are more equal
than others'; is underpinned by human fallibility; and, in addition, [is]
irrelevant to extremists." Rather, an ethic of solidarity and responsibility is
the only realistic and sustainable foundation: one based on respect and
dialogue, as well as strict verification and transparency measures, that would
allow all people to flourish. This, Pope Francis has said, will "foster a
climate of trust and sincere dialogue."
Everything is connected
There's no question that a large task lies
ahead, one that requires both the renowned experts and the young activists. At
the same time, Nobel laureates testified to the ability to accomplish the
seemingly impossible. Despite the apparent indomitability of the task at hand,
we found hope in their diversity of experiences aimed at building a peaceful
and just world. For to work towards nuclear disarmament is also to work for the
flourishing of every human being, and commits us to resolve other problems in
society such as poverty, food insecurity, education, healthcare, and care for
the environment.
It was sobering to know that this
conference was sandwiched between two shootings in the United States, one in
Texas followed by one in northern California. These issues are not disconnected.
A climate of violence affects every level of our lives, and a deep sense of the
wrongness of the possession and use of nuclear weapons is inseparable from a
deep compassion for our fellow human being. We are all connected.
So where do we begin as students and
activists? We can begin with a disarmament of the heart: recognizing that our
fraternity with one another drives us to dialogue and to reject indifference
and resignation. Peace begins within each of us, manifested by the choices we
make every day in our lives, and is directed towards building up a more just
and peaceful world aimed at the common good of all.
Stay Informed
Sign up for our newsletter to get the latest on nuclear and biological threats.
More on Atomic Pulse
Art as Medium for Advocacy: Manga Artist Gigi Murakami on Her Mural for #CranesForOurFuture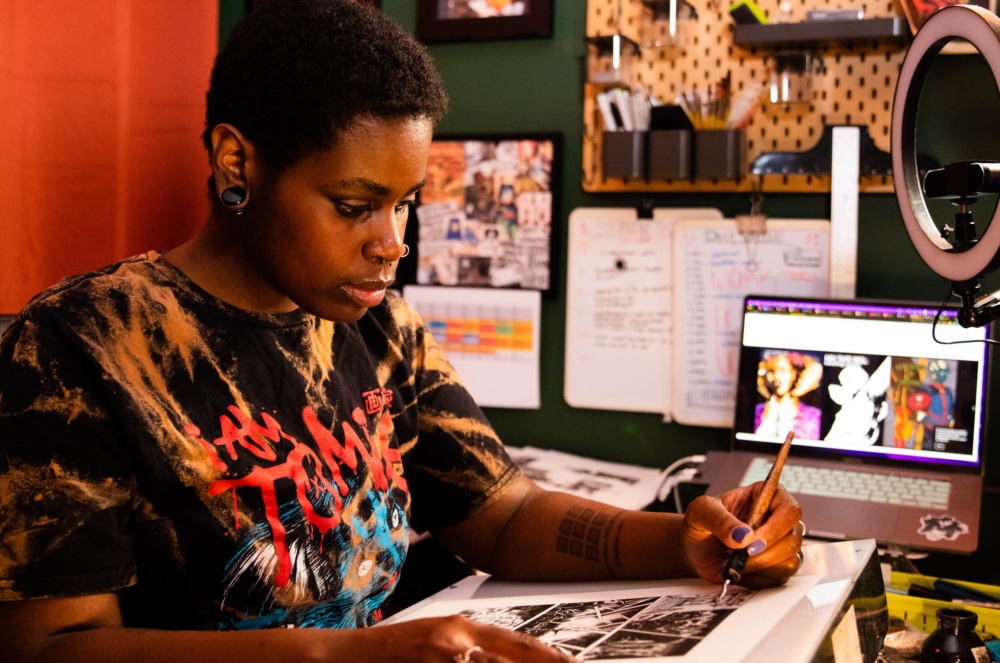 Art as Medium for Advocacy: Manga Artist Gigi Murakami on Her Mural for #CranesForOurFuture
---
#CranesForOurFuture: Ukrainian Artist Eugenia Zoloto on Finding Hope during War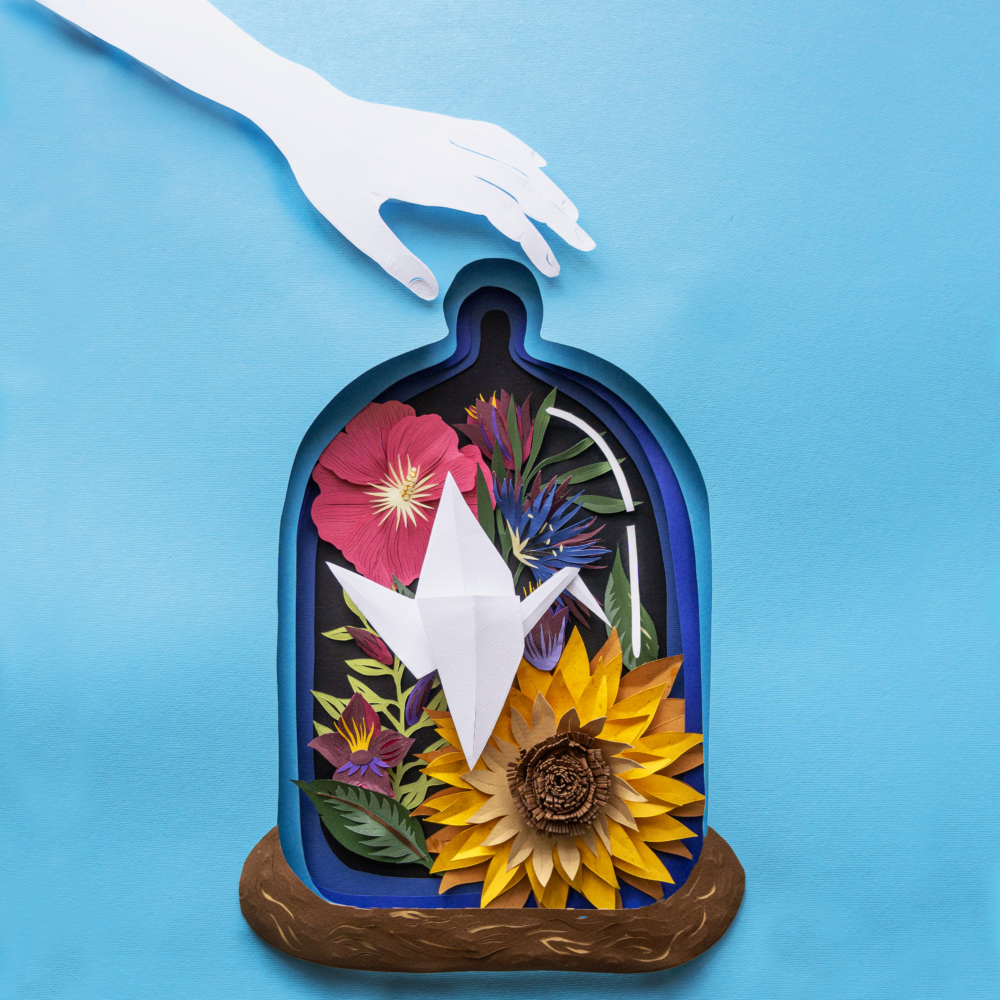 #CranesForOurFuture: Ukrainian Artist Eugenia Zoloto on Finding Hope during War
---
The 2023 NPT PrepCom: An Opportunity to Capitalize on Common Ground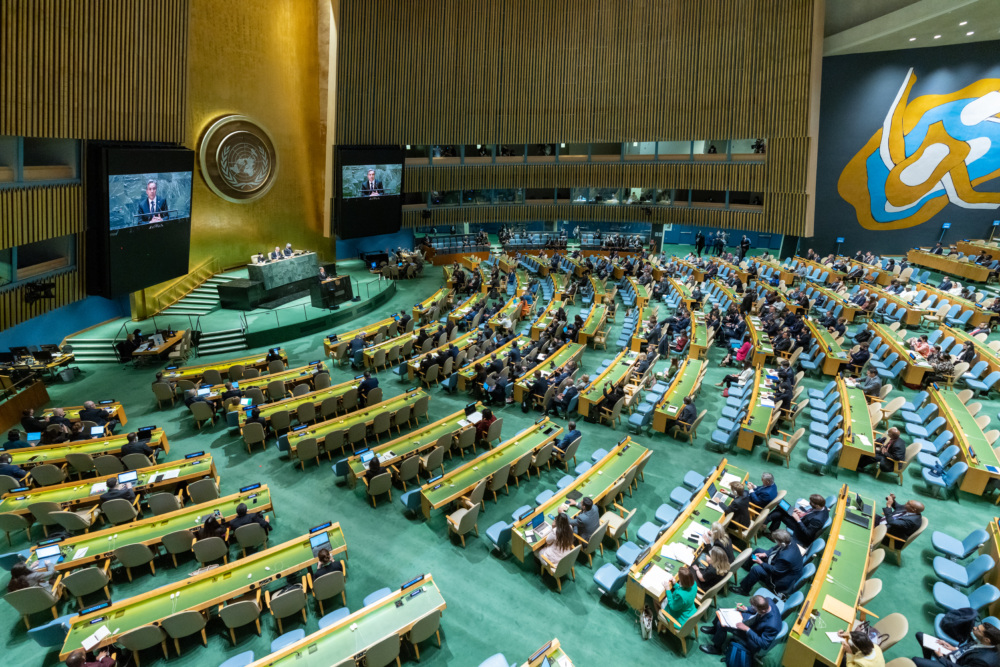 The 2023 NPT PrepCom: An Opportunity to Capitalize on Common Ground
As officials prepare to meet in Vienna for the 2023 PrepCom, they should consider some of the key themes that have emerged from NTI's Global Enterprise to Strengthen Non-Proliferation and Disarmament.
---