April 2023 Global Dialogue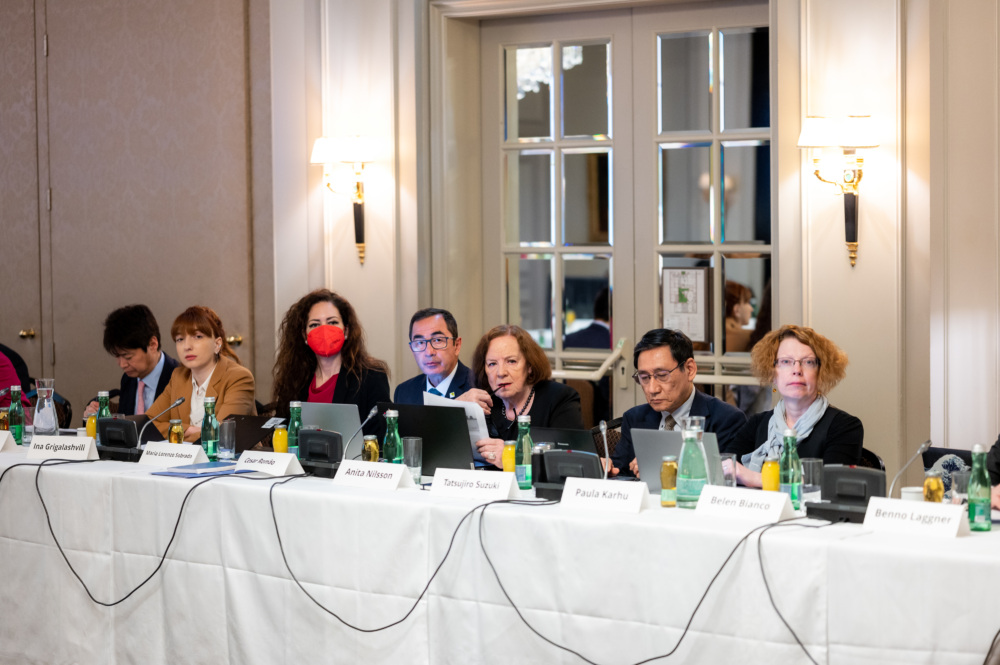 The Nuclear Threat Initiative (NTI) convened nuclear security leaders from across governments and industry, as well as international, research, and non-governmental organizations, for the sixteenth meeting of the Global Dialogue on Nuclear Security Priorities. Held in Vienna, Austria from April 12-14, 2023, it was the largest meeting of the Global Dialogue since before the COVID-19 pandemic.
The meeting focused on the most pressing nuclear security issues of the day:
How to improve nuclear security resilience in an increasingly uncertain world
Whether or not nuclear security conditions are improving or declining
How to translate multilateral nuclear security progress into better implementation on the ground
How diversity, equity, and inclusion can strengthen nuclear security culture
What issues countries should prioritize at the 2024 International Conference on Nuclear Security
These discussions were supported by two papers:
The day before the Dialogue began, NTI hosted the first-ever Emerging Nuclear Security Leaders session. NTI invited five emerging leaders from around the world for a discussion on how to use storytelling to transmit important lessons and a "Nuclear Security Braintrust" where leaders presented and received feedback on policy concepts from their peers and select Global Dialogue participants.