Global Dialogue on Nuclear Security Priorities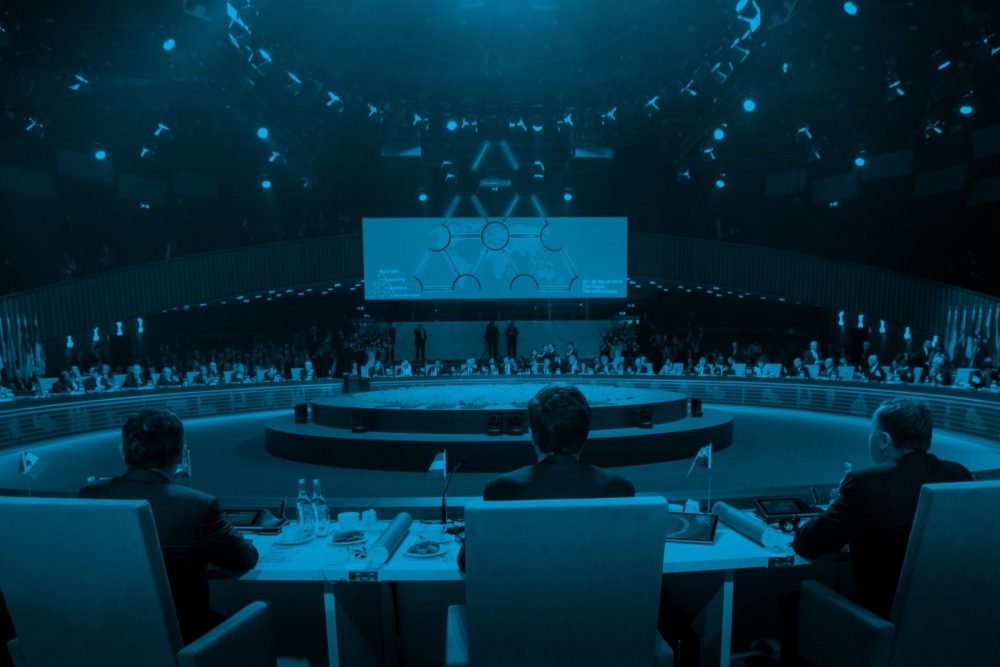 ---
Strengthening the global nuclear security system
Challenge
There is no global system for securing highly enriched uranium and plutonium—the world's most dangerous materials.
Action
Convene a high-level international dialogue to advance priorities around the Nuclear Security Summit process and strengthen the global nuclear security system.
Results
Development of key elements for a sustainable, comprehensive approach to nuclear materials security, which were adopted at the Nuclear Security Summits.
Dangerous nuclear materials–highly enriched uranium and plutonium–are stored in hundreds of sites with varying levels of security across 22 countries. If these materials fell into the hands of terrorists or non-state actors, the consequences would be catastrophic. Yet storage facilities are not subject to international standards or "rules of the road" and there is currently no way to hold states accountable for insufficient security measures. Many states see nuclear security as a purely sovereign responsibility, even though poor security in one state could result in a nuclear attack on the other side of the world. The current patchwork of initiatives, voluntary mechanisms, and institutions is inadequate to defend against the threat of nuclear terrorism. There is a critical need for a comprehensive global system for securing dangerous weapons-usable nuclear materials.
With generous support from the Government of Canada and the Peter G. Peterson Foundation, NTI's Global Dialogue on Nuclear Security Priorities convenes senior government officials from countries around the world, representatives from international organizations like the International Atomic Energy Agency (IAEA), leading non-government experts, and nuclear industry professionals to strengthen the international nuclear security architecture and explore critical questions: What are the most important steps for effective nuclear security? Where are the gaps? What should be prioritized?
Initially developed in 2012 to support preparations for the Nuclear Security Summits, the Global Dialogue has continued meeting after the summit process concluded in 2016 to support the work of the Nuclear Security Contact Group, develop news ideas to address ongoing challenges, and strengthen the global nuclear security system as threats evolve.
Global Dialogue meetings are held on a not-for-attribution basis.