March 2010 Meeting on Global Disease Surveillance Network (CORDS)
An international gathering of disease surveillance health specialists held a three-day conference in Annecy, France to discuss cooperation in addressing biological threats.
Marking a new era of cooperation on health security, a global gathering of disease surveillance health specialists concluded a three-day conference last week in Annecy, France. Connecting Organizations for Regional Disease Surveillance (CORDS) brings together health professionals from disease hotspots to build a dialogue and cross-border cooperation to complement existing ways of countering biological threats.
"The CORDS effort is crucial to building a global standard for disease surveillance," said Deborah Rosenblum, Nuclear Threat Initiative (NTI) Executive Vice President. "The existing regional surveillance networks are the building blocks for a new worldwide network of cooperation that provides access to information to detect and respond to naturally occurring infectious diseases, such as H1N1 or those intentionally caused such as from a bio attack." The meeting brought together 43 influential health specialists from around the world to improve global capacity for disease surveillance, a key tenet of improving the response to infectious disease outbreaks whether naturally occurring or intentional.
Dr. Keiji Fukuda, Special Advisor on Pandemic Influenza to the Director-General of the World Health Organization, spoke at the opening plenary session.
"Networks build trust," said Dr. Fukuda. "Trust alone does not make the world move, but without it the world can't move. Networks are driven by the realities we face. Having networks in place to move accurate and useful information among disease experts at the same speed the event is happening is revolutionary but essential for facing today's and tomorrow's global health challenges."
The CORDS effort began just as the H1N1 influenza grew to pandemic status early last year. Modeled after regional partnerships established by the Nuclear Threat Initiative's Global Health and Security Initiative in the Middle East, Southeast Asia, and Africa, CORDS objectives are focused on filling gaps in capacity building, efficient information and communication technology, and shared learning. The Rockefeller Foundation generously supports the initiative. The conference was hosted by Fondation Mérieux at their Les Pensières Conference Centre in Annecy, France.
A project of this scope can have a profound effect in building trust across the most difficult boundaries in the world. "CORDS creates a global social fabric and continuity of disease experts," said Dr. Suwit Wibulpolprasert, Senior Advisor on Disease Control, Office of Permanent Secretary Ministry of Public Health, Thailand during his address to the participants.
Speakers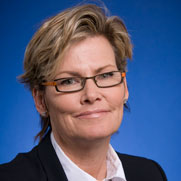 Louise S. Gresham PhD, MPH
---