NTI Co-Chairs Launch Ted Turner Boardroom at Spring Board of Directors Meeting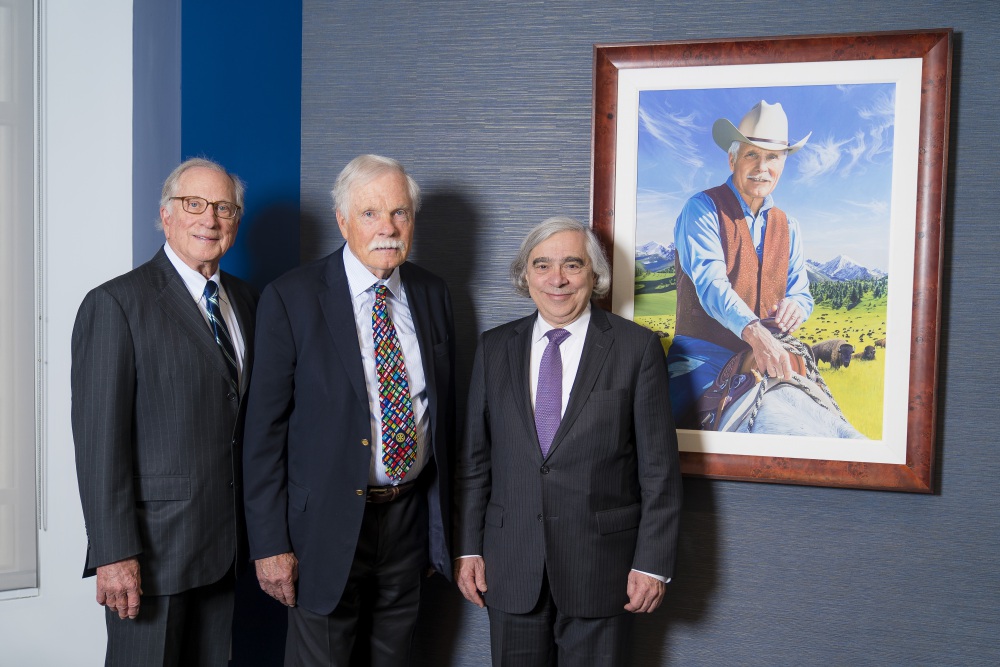 NTI's April 2018 Board of Directors meeting led by Co-Chairs
Ernest Moniz, Sam Nunn, and Ted Turner, served as a dedication of NTI's new Ted
Turner Boardroom, which includes a copy of a portrait of Turner by Jon R.
Friedman which hangs in the National Portrait Gallery in Washington, DC.
The dedication reads: "A philanthropist, environmentalist, business
innovator, and crusader for a more peaceful world, Ted is an American icon and
an inspiration to us all."
NTI's board of directors are influential figures in
international security, business, science, diplomacy and international
policymaking. They provide critical input and insight to NTI's work, helping to
guide our efforts to prevent catastrophic attacks and build a safer world.
Learn more about the members of NTI's Board of Directors here.
Stay Informed
Sign up for our newsletter to get the latest on nuclear and biological threats.