Statement of Former Senator Sam Nunn On the Nomination of Rex Tillerson to be Secretary of State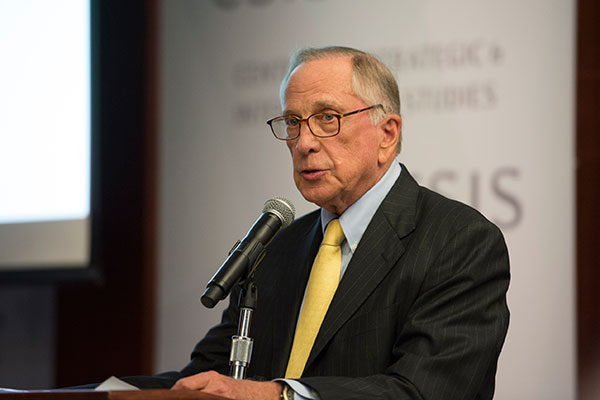 This statement was delivered by former Senator Sam Nunn to the United States Senate Foreign Relations Committee introducing Rex Tillerson for his nomination hearing to be Secretary of State.

Chairman Corker, Senator Cardin, Senator Isakson, and members of the Committee: Rex Tillerson doesn't have the typical background of a nominee for Secretary of State, but in today's world, I believe that this will prove to be an advantage for our nation.  

Mr. Chairman and members of the Committee, Rex's resume is well known, so let me briefly tackle just two points that I know have been raised within this Committee and the Senate.
First, Rex Tillerson's knowledge of, and experience in, Russia – and, second, how his work in the private sector prepares him to be our nation's top diplomat and run one of the most important departments in our government. With respect to Russia, certain facts are clear:  

Russia's recent flagrant actions indicate that its national interests sharply differ from America's national interests in important places, most acutely in Ukraine, in Europe, and in Syria.  Russia's values differ from America's values, in particular, in our form of government and our commitment to personal freedom, human rights and the rule of law.  

These fundamental differences are important, and the fact that our interests and values differ should always inform our policy towards Russia.  But the important facts don't end there.  

In particular:   
It is also a fact that Russia today deploys hundreds of nuclear warheads on ballistic missiles that could be fired and hit their targets around the globe in less time than it will take to hear opening statements at today's hearing. 
It is also a fact that, for both the United States and Russia, the risk of an accidental, unauthorized, or mistaken launch of a nuclear ballistic missile is unnecessarily high – particularly in our world of increasing cyber vulnerability.
It is also a fact that the United States and Russia are bound together in areas of unavoidable common interest, including the prevention of nuclear and biological terrorism, the prevention of nuclear proliferation, false warnings of nuclear attacks, and hacking of command and control systems or nuclear facilities.

These facts lead me to an inescapable conclusion – it is dangerous for the United States, for Russia and for the world when we have virtually no dialogue on reducing nuclear risks and very little military to military communication.  If this continues and we are guided by zero sum logic – we and Russia may be rewarded at some point with catastrophe.  This is my judgment even when we have stark disputes – including strong evidence from our intelligence community that Russia has interfered in U.S. elections – a finding that Congress must fully examine – including its implications for our security.

Mr. Chairman and members of the Committee – there have been other moments in history when voices in both Washington and Moscow argued that our areas of disagreement were so great that we should not work even on issues of common interest between our two nations.

For those who are considering whether to oppose Rex Tillerson's nomination for Secretary of State because he knows and has worked with leaders in Moscow, I would suggest re-reading President Kennedy's commencement address at American University, delivered just months after the Cuban Missile Crisis.  

President Kennedy spoke of the pursuit of peace as necessary and rational "in an age when a single nuclear weapon contains almost ten times the explosive force delivered by all the allied air forces in the Second World War."  

President Kennedy rejected voices saying it is useless to speak of peace until the leaders of the Soviet Union adopt a more enlightened attitude.  I would note that many say the same today with respect to Russia.  

Kennedy warned the American people not to fall into the trap of seeing only a distorted and desperate view of the other side. 

He concluded, "Let us not be blind to our differences – but let us also direct attention to our common interests and to the means by which those differences can be resolved … For in the final analysis, our most basic common link is that we all inhabit this small planet.  We all breathe the same air.  We all cherish our children's future.  And we are all mortal."

Mr. Chairman and members of the Committee – those words remain true today.

I know Rex Tillerson pretty well, and I am confident that he is well prepared to do what is essential for the security of our nation: to hold firm and tough where our national interests and our values demand it and to build on our common interests in working with other nations – including Russia – on practical, concrete steps that will make the American people safer and more secure.

My bottom line – Mr. Chairman, Senator Cardin and other members of the Committee – in this period of profound distrust — I consider Rex Tillerson's experience and knowledge of Russia an asset – not a liability.

I also consider Rex's global business experience to be an asset as well.  If we look at the world today, almost every significant international challenge – or crisis – that we face has an economic component that is inseparable from its diplomatic and security aspects.  For example: 

There is no durable resolution to the crisis in Ukraine that does not involve stabilizing and improving the Ukrainian economy.  
There is no solving the Middle East challenges today – including the unprecedented flows of migrants and refugees – that does not involve stabilizing and improving multiple economies across the region. 
And there is no solution to the issue of global warming that does not involve vigorously addressing global environmental challenges at the same time that we meet the growing energy needs of the global population.  
Rex Tillerson knows these crucial regions – he knows the leaders – and he understands these challenges and the risks.  He is also keenly aware of the power of the private sector and the important role it can play in addressing these fundamental issues.

Mr. Chairman and Senator Cardin, I am confident that if confirmed to be Secretary of State, Rex Tillerson will take off his corporate hat – but use his vast experience to devote 100% of his considerable intellect, energy and experience to protecting America's interests in this troubled world.  If I had any doubt on this point, I would not be here today.  Mr. Chairman and Senator Cardin, I urge this Committee and the Senate to support his nomination.   
Stay Informed
Sign up for our newsletter to get the latest on nuclear and biological threats.
More News
NTI Resources on the War in Ukraine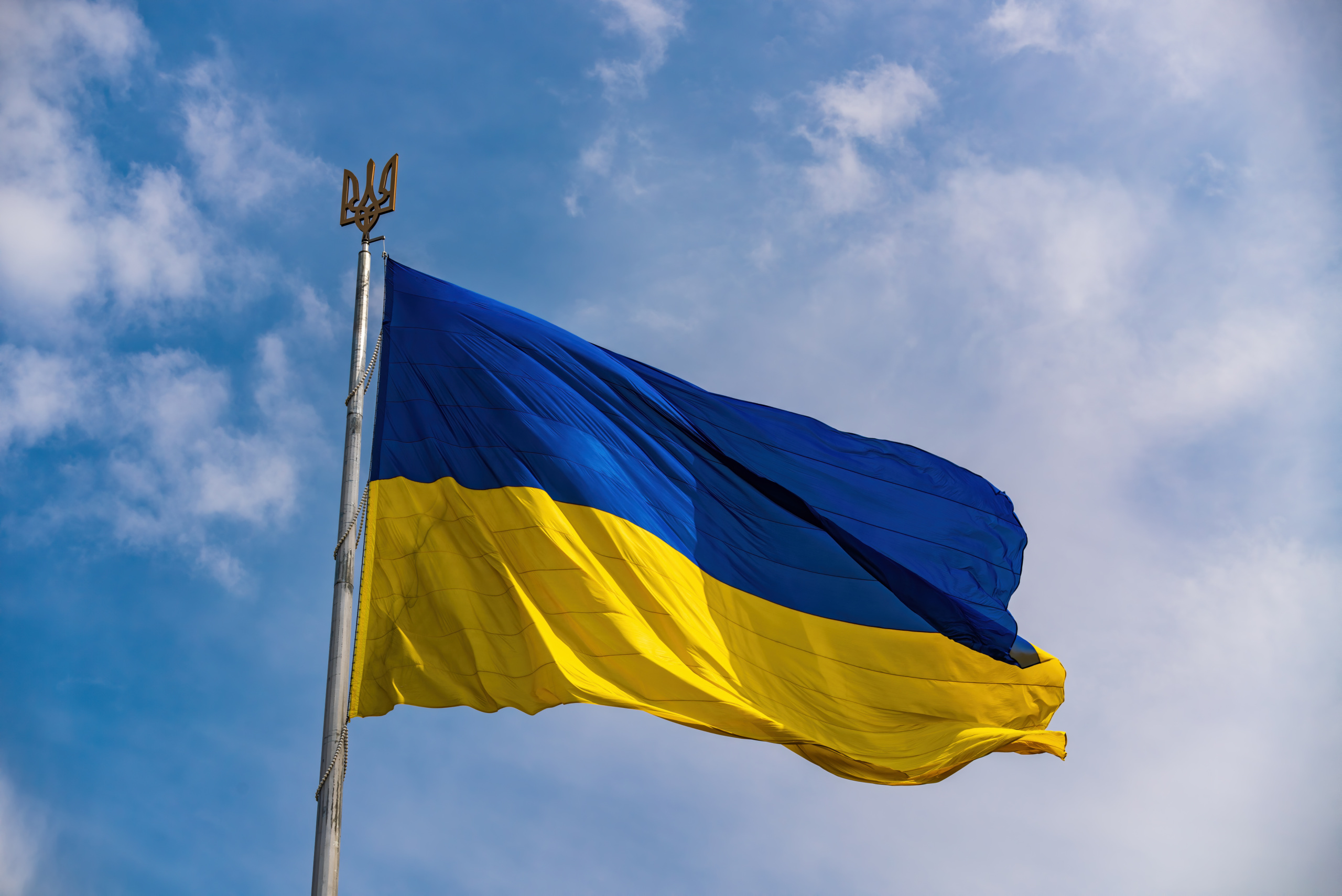 NTI Resources on the War in Ukraine
As the war in Ukraine continues, destroying cities and causing the worst humanitarian crisis in Europe in a generation, NTI's policy experts are fanning out across the news media to discuss the implications of Putin's actions
---
NTI Hosts Roll-Out of President Biden's New Strategy for Countering WMD Terrorism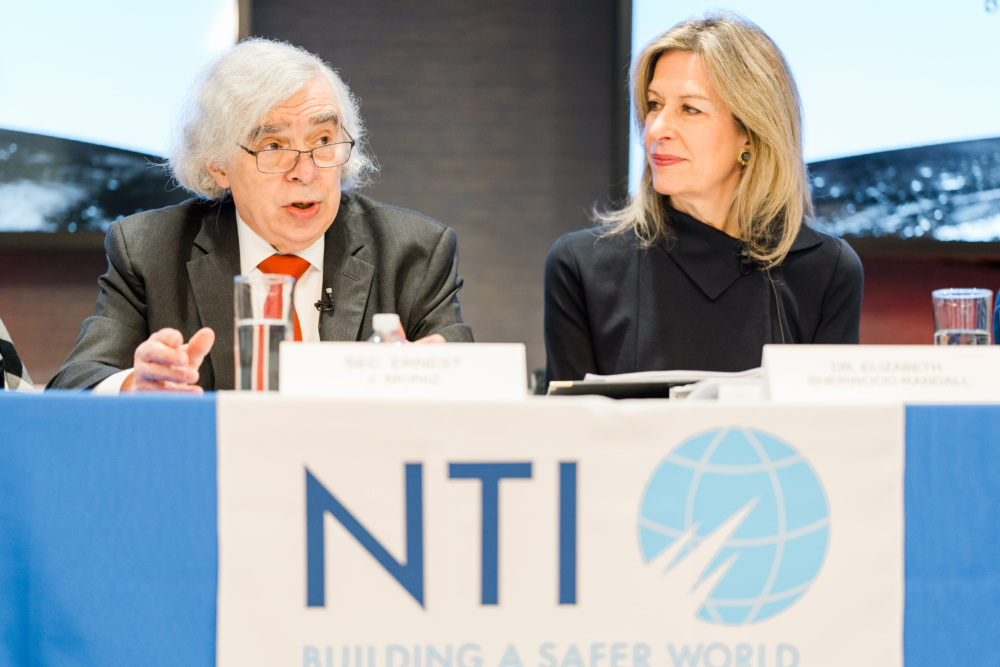 NTI Hosts Roll-Out of President Biden's New Strategy for Countering WMD Terrorism
NTI hosted Dr. Elizabeth Sherwood-Randall, White House Assistant to the President for Homeland Security, and four other government leaders for a public event about this critical step for strengthening global security.
---
Hundreds of Incidents of Lost Nuclear and Radioactive Material Logged in Latest CNS Trafficking Database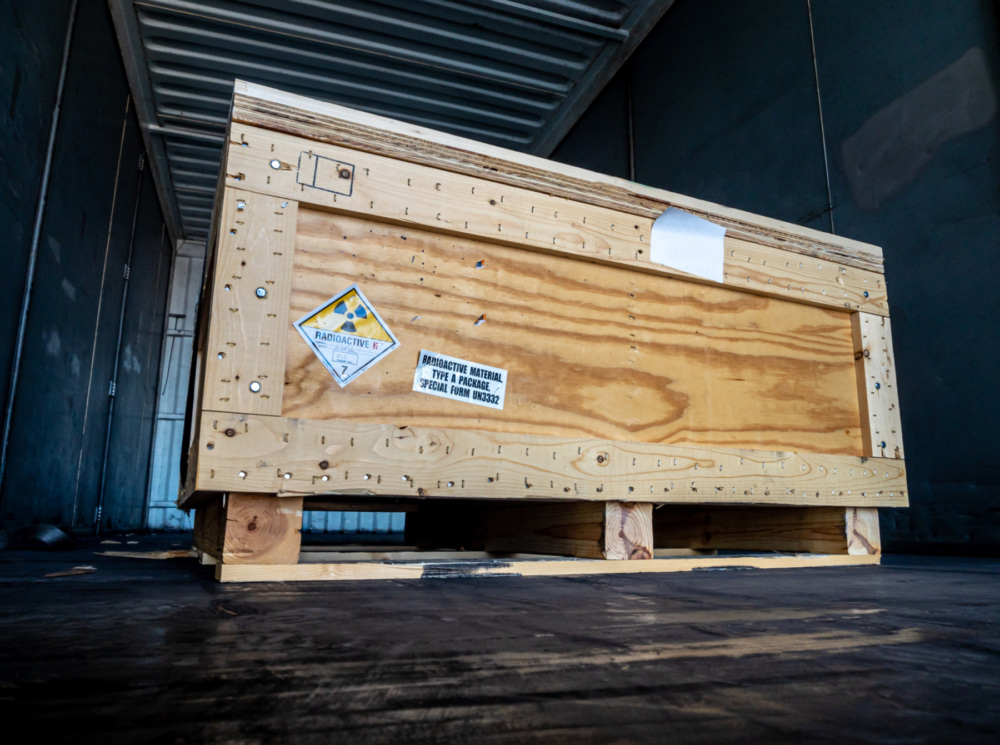 Hundreds of Incidents of Lost Nuclear and Radioactive Material Logged in Latest CNS Trafficking Database
The CNS Global Incidents and Trafficking Database found more than 350 incidents of nuclear and radioactive material outside of regulatory control in 2020 and 2021.
---