Global Health Security Index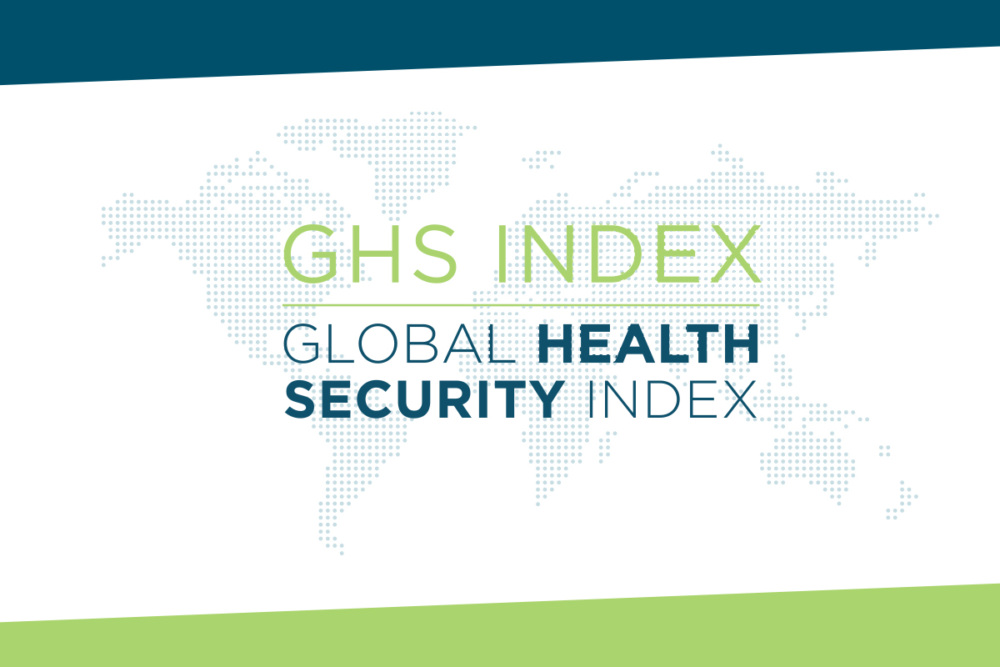 ---
Assessing global health security conditions
Challenge
Countries need to work together to control pandemics, but without an independent assessment of national health security capability, it is difficult to fully understand needs, identify gaps, and track improvements over time.
Action
Create a Global Health Security (GHS) Index to assess country capability to prevent and mitigate high-consequence biological events.
Results
The GHS Index highlights individual country needs, boost compliance with international standards, and create better understanding of global capabilities to prevent, detect, and respond to biological threats.
Go to ghsindex.org for more
Recent infectious disease outbreaks—including the Zika virus in the Americas, the Ebola outbreak in West Africa, MERS-CoV in the Middle East, and pandemic influenza—have exposed weaknesses in preventing, detecting, and responding to biological threats. Without adequate measures to address public health emergencies, outbreaks can rapidly spread, costing thousands of lives and billions in economic loss. Ultimately, this threatens global peace and security.
NTI and the Johns Hopkins Center for Health Security, with research by The Economist Intelligence Unit (EIU), are developing a Global Health Security (GHS) Index that provides a public benchmarking of health security and related capabilities across the 195 countries that make up the States Parties to the International Health Regulations. Learning lessons from NTI's Nuclear Security Index, the GHS Index will be a valuable tool to spur measurable changes in national health security and improve international capability to address one of the world's most omnipresent risks: infectious disease outbreaks that can lead to international epidemics and pandemics. The GHS Index draws from and complements the World Health Organization Joint External Evaluation process and is intended to influence decision-making; motivate regular country commitments, financing, and accountability; and—ultimately—to aid the improvement of pandemic preparedness.
In consultation with an international panel of experts that includes 21 widely respected scientists and public health experts from 13 countries and international organizations including the World Bank, the project team has developed a framework of national indicators for health security. It assesses countries' technical, financial, and political capabilities to prevent, detect, and respond to epidemics with international implications.
The GHS Index helps decisionmakers in individual countries, regional and international organizations, and philanthropies to act now to identify, fill, and finance capability gaps. Over time, the GHS Index will measure progress against benchmarks, promote mutual accountability, encourage transparency, and provide incentives for improvements.
International Panel of Experts
Note: Members of the Global Health Security (GHS) Index International Panel of Experts provided advice over the course of the Index's development and participated in their personal capacities or in their capacities as representatives of advising organizations. The judgments and recommendations reflected in the GHS Index do not necessarily reflect the views of panel members, nor their respective employers, other affiliations, or governments.
Dr. David M. Barash
Executive Director, GE Foundation
Dr. David Blazes
Senior Program Officer, Surveillance and Epidemiology, Global Health Program, Bill & Melinda Gates Foundation
Dr. Mukesh Chawla
Adviser, Health, Nutrition and Population, World Bank; Chair, UNAIDS and World Bank Global Economics Reference Group on HIV-AIDS
Dr. Chaeshin Chu
Deputy Scientific Director, Division of Risk Assessment and International Cooperation, Korea Centers for Disease Control and Prevention (KCDC)
Dr. Scott F. Dowell
Deputy Director, Vaccine Development and Surveillance, Global Health Program, Bill & Melinda Gates Foundation
Dr. Dylan George
Associate Director, BNext, In-Q-Tel
Mr. Lawrence O. Gostin
Faculty Director and Founding Chair, O'Neill Institute for National and Global Health Law, Georgetown University Law Center
Dr. Ernesto Gozzer 
Associate Professor, Universidad Peruana Cayetano Heredia; International Consultant
Dr. Wilmot James
Visiting Professor, Political Science and Pediatrics, Columbia University
Dr. Julius J. Lutwama
Senior Principal Research Officer, Ministry of Health, Uganda; Head of the Department of Arbovirology, Emerging and Re-Emerging Viral Infectious Diseases, Uganda Virus Research Institute (UVRI)
Dr. Issa Makumbi
Director, Public Health Emergency Operations Centre, Ministry of Health, Uganda
Dr. Lee Myers
Manager, a.i., Emergency Management Centre for Animal Health (EMC-AH), Food and Agriculture Organization (FAO) of the United Nations (on behalf of the United States Department of Agriculture)
Dr. Indira Nath
Former Senior Professor and Head, Department of Biotechnology, All India Institute of Medical Sciences
Dr. Simo Nikkari
Director and Professor, Centres for Military Medicine and Biothreat Preparedness, FDF Logistics Command, Finland
The Honorable Cllr. Tolbert G. Nyenswah
Director General, National Public Health Institute, Liberia
Mr. Robert Powell
Editorial Director Americas, Thought Leadership, The Economist Intelligence Unit
Dr. Malik Muhammad Safi
Director of Health Programs and Head of Health Planning, System Strengthening and Information Analysis Unit, Ministry of National Health Services, Regulation and Coordination, Pakistan
Dr. Tomoya Saito
Chief Senior Researcher, Department of Health Crisis Management, National Institute of Public Health, Japan
Dr. Pretty Multihartina
Director, Center for Health Determinant Analysist, Ministry of Health, Indonesia
Dr. Oyewale Tomori
Professor of Virology; Former President, Nigerian Academy of Science
Dr. Wu Fan
Deputy Director General, Shanghai Municipal Health Commission, China
Events
2021 Global Health Security Index Launch Event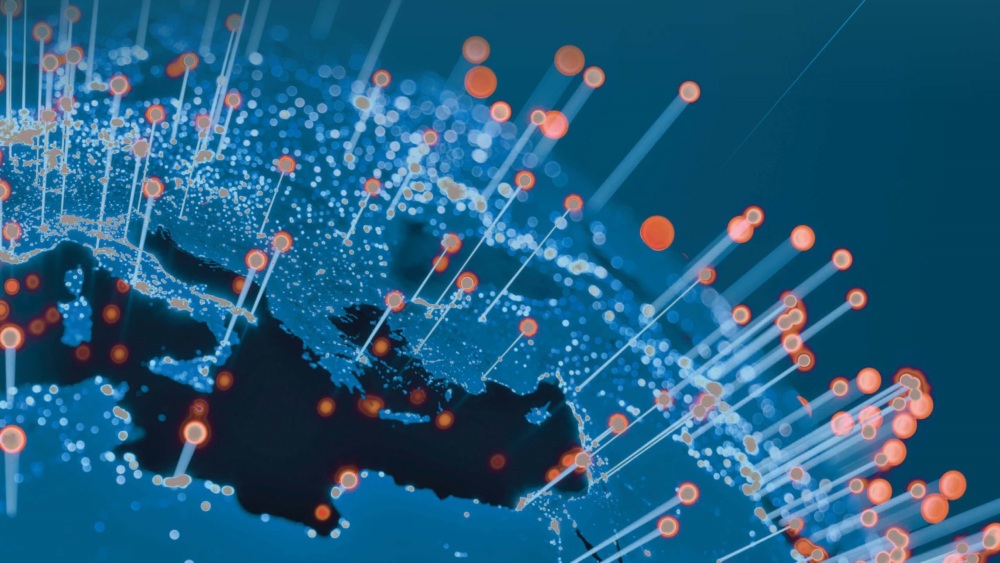 2021 Global Health Security Index Launch Event
ghsindex.org/2021launch
| 9 AM EST