NTI Marks 10th Anniversary; Honors 10 Leaders Who Have Made Significant Contributions to Reducing Global Threats
NTI Marks 10th Anniversary; Honors 10 Leaders Who Have Made Significant Contributions to Reducing Global Threats
WASHINGTON, D.C. – The Nuclear Threat Initiative (NTI) is celebrating its 10th anniversary tonight with an awards dinner honoring leaders from around the globe who have made significant contributions to reducing the threat of nuclear, chemical and biological weapons.
The October 4th dinner—to be held at the House of Sweden and co-sponsored by the Swedish Ambassador to the United States Jonas Hafström—celebrates a remarkable decade of work by NTI, which was founded in 2001 by former U.S. Senator Sam Nunn and philanthropist Ted Turner.
"Ten years ago, we launched NTI with a commitment to strengthen global security by reducing the risk of use of nuclear, chemical and biological weapons and preventing their spread," said Nunn, who serves as Co-Chairman and CEO of NTI. "We envisioned an initiative that would take actions to lead the way, and not simply point the way. Working in partnership with governments around the world and other organizations, I am pleased to say that together, we have made a difference."
From the beginning, NTI has been an action organization. Among its successful projects:
Conceiving of and creating the now-independent World Institute for Nuclear Security (WINS), which promotes best practices for nuclear materials security around the globe, for both the public and private sectors.
Forming the Middle East Consortium on Infectious Disease Surveillance (MECIDS), which has built unprecedented cooperation for health and biosecurity among the Israeli, Palestinian and Jordanian public health authorities.
Coordinating the work of the Nuclear Security Project, which is galvanizing global action to reduce nuclear dangers by building on the four Wall Street Journal op-eds written by former Secretaries of State George Shultz and Henry Kissinger, former Defense Secretary William Perry and Sam Nunn.
Spurring the creation of an international fuel bank by the International Atomic Energy Agency, stimulated by a $50 million contribution by NTI Advisor Warren Buffett.
Supporting projects to help governments secure weapons-usable materials, including at the Vinca Reactor in Belgrade, a project which led to creation of the U.S. government's program to convert similar reactors around the world.
"NTI has not succeeded alone," said NTI President Joan Rohfling. "Our celebration recognizes the contributions of our valuable partners with a set of awards named for and presented to some of the key players in the race to prevent catastrophe."
The awards:
Adel Belbesi of Jordan, Alex Leventhal of Israel, Asad Ramlawi of the Palestinian Authority, The Shirley Williams Award
These three men, representing their respective public health ministries, have come together to focus on the threat of emerging infectious diseases through the Middle East Consortium on Infectious Disease Surveillance (MECIDS).
Andrew J. Bieniawski, The Charles B. Curtis Award
Bieniawski runs the Global Threat Reduction Initiative at the U.S. National Nuclear Security Administration. Mr. Bieniawski leads teams of scientists and nuclear engineers around the world on top-secret missions to secure vulnerable nuclear materials.
Desmond H. Browne, The William J. Perry Award
A leader in nonproliferation, disarmament and security, former UK Defense Minister Browne has built two vital organizations that promote dialogue on nuclear issues: the Top Level Group of UK Parliamentarians and the European Leadership Network.
Ashton B. Carter, The Nunn-Lugar Award
Recently confirmed by the Senate to be Deputy Secretary of Defense, Dr. Carter has dedicated his career to national security. Beginning with his work on the Cooperative Threat Reduction Program and now at the Pentagon, his guidance helped bring about the removal of all nuclear weapons from Ukraine, Kazakhstan and Belarus.
Gareth Evans, The Amartya Sen Award
Former Australian Foreign Minister Evans is convener of the Asia-Pacific Leadership Network, a group of 30 former senior political, diplomatic and military leaders from 13 countries including nuclear weapons states China, India and Pakistan. The group's objective: to contain, reduce and ultimately eliminate nuclear weapons.
Rose Gottemoeller, The Max M. Kampelman Award
Assistant Secretary Gottemoeller, the U.S. government's chief negotiator on the New START treaty, brings decades of public service on nuclear security issues to her role as Assistant Secretary of State for the Bureau of Arms Control, Verification and Compliance.
Wolfgang Ischinger, The Henry A. Kissinger Award
Ambassador Ischinger is chairman of the Munich Security Conference and co-chair of the Euro-Atlantic Security Initiative (EASI), a high-level international commission launched by the Carnegie Endowment for International Peace.
President Nursultan Nazarbayev and the Government of Kazakhstan The Ted Turner Award
Kazakhstan's leadership in nonproliferation and nuclear threat reduction is inspirational: a 1994 decision to relinquish its nuclear weapons; a project with the U.S. to secure 600 kilograms of weapons-grade uranium and an offer to serve as the host country for the IAEA international fuel bank.
Sergey Ryabkov, The Igor S. Ivanov Award
Russian Deputy Foreign Minister Ryabkov, his country's lead interlocutor on missile defense cooperation, stands out among a younger generation of leaders bringing fresh, innovative thinking to the U.S.-Russia relationship.
Jonas Gahr Støre and the Government of Norway, The George P. Shultz Award
Following the unsuccessful 2005 NPT Review Conference, Norwegian Minister of Foreign Affairs Støre led establishment of the Seven Nation Initiative to build consensus and reignite work toward a world without nuclear weapons. Norway also was the first country to contribute matching funds to the proposed NTI/IAEA fuel bank.
NTI is a nonprofit, nonpartisan organization working to reduce threats from nuclear, biological and chemical weapons. NTI is governed by and international Board of Directors with members from nine countries and is co-chaired by founders Turner and Nunn. NTI's activities are directed by Senator Nunn and President Joan Rohlfing. For more information, please visit www.nti.org.
###
Stay Informed
Sign up for our newsletter to get the latest on nuclear and biological threats.
NTI Resources on the War in Ukraine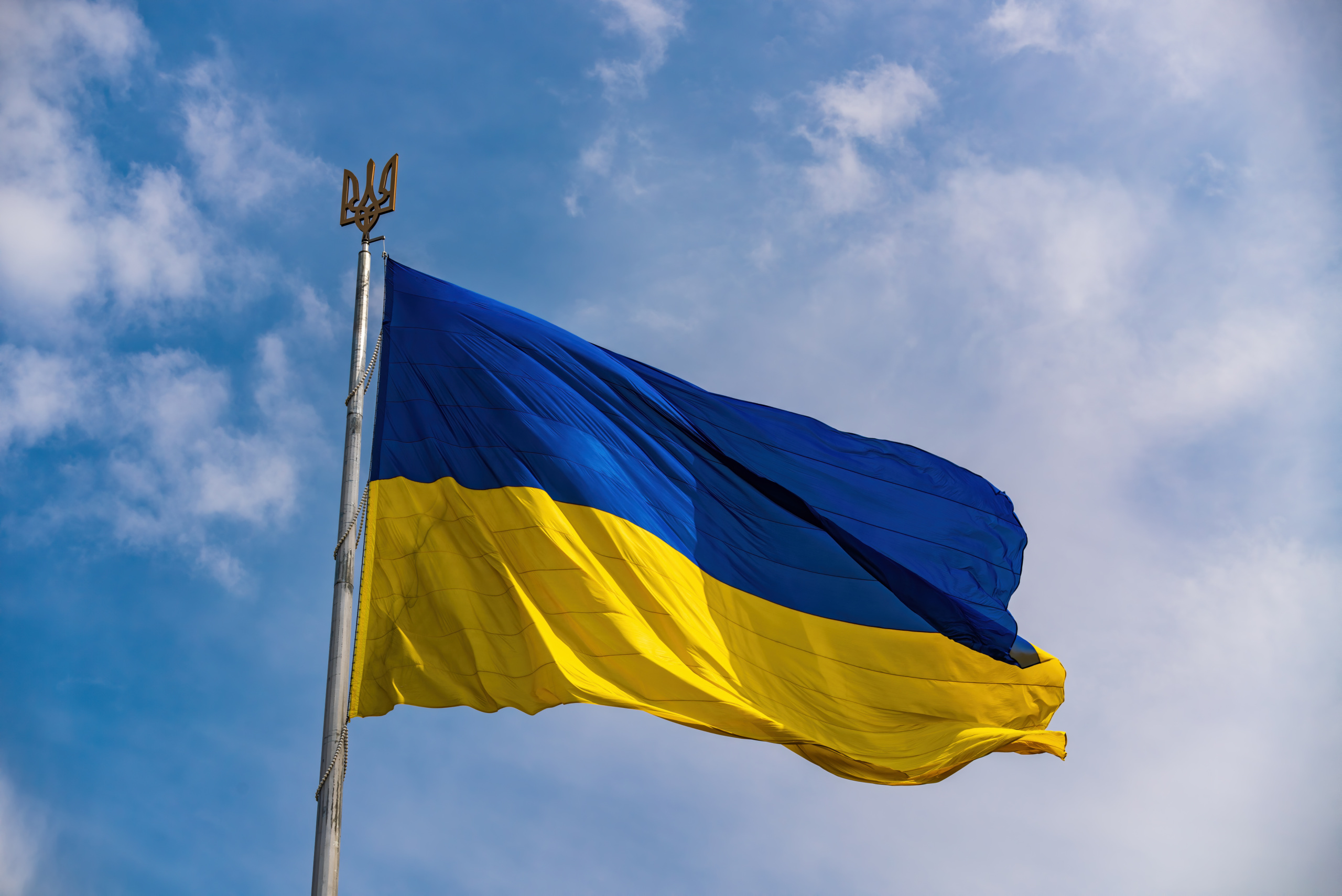 NTI Resources on the War in Ukraine
As the war in Ukraine continues, destroying cities and causing the worst humanitarian crisis in Europe in a generation, NTI's policy experts are fanning out across the news media to discuss the implications of Putin's actions
---
Nunn, Lugar Hail Syrian Chemical Weapons Removal, Call for Continued U.S-Russian Cooperation To Reduce WMD Threats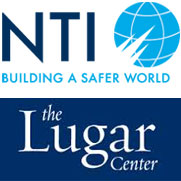 Nunn, Lugar Hail Syrian Chemical Weapons Removal, Call for Continued U.S-Russian Cooperation To Reduce WMD Threats
Former Senators Sam Nunn and Richard Lugar, co-authors of legislation creating the Nunn-Lugar Cooperative Threat Reduction Program, released a statement on the removal of all chemical weapons in Syria.
---
NTI/Scientific American Release "Weapons of Mass Destruction" Survey Key Findings
NTI/Scientific American Release "Weapons of Mass Destruction" Survey Key Findings
Six Months after 9/11, NTI/Scientific American Survey reveals Americans are concered about Weapons of Mass Destruction and Loss of Individual Freedom
---