North Korea Chemical Facilities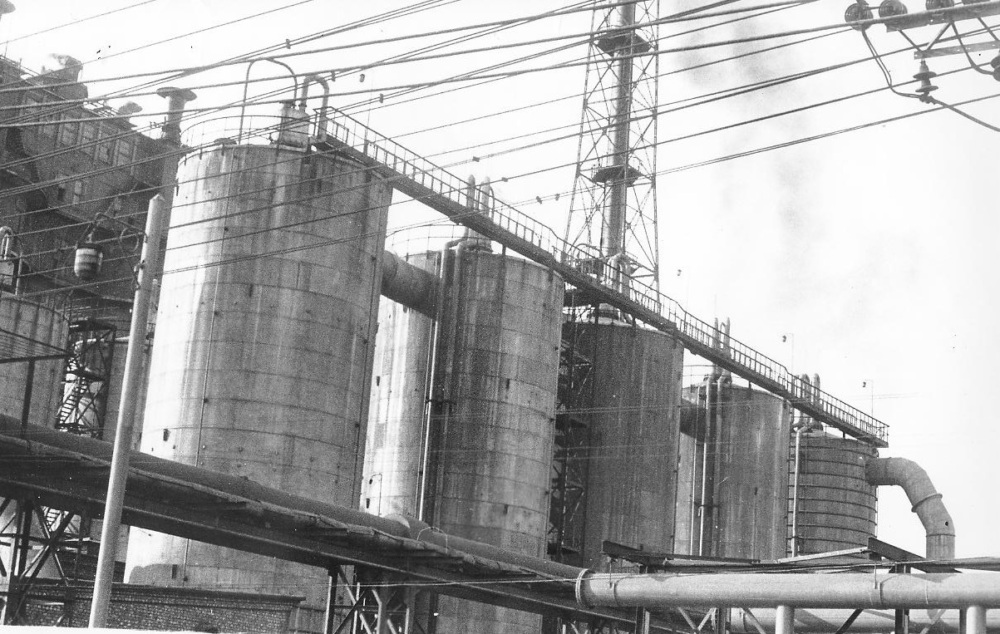 North Korea Chemical Facilities
Want to dive deeper?
North Korea Chemical Facilities updates and map will be available in late 2021
Several facilities in the DPRK have been linked with the production and/or storage of chemical weapon (CW) agents, their raw chemicals and precursors. CW agents are then moved to either the Sakju (삭주) or Ganggye (강계)-based CW facilities for weaponization. Some of these facilities, including those that produce synthetic fibers (vinalon, also known as Juche Fiber (주체섬유), a polymer that is unique to North Korea), and basic chemicals such as as sulfuric acid and ammonia have been profiled in open sources (including North Korean print media). [1] Some of the active and reserve Nuclear and Chemical Defense battalions are also reportedly based at some of these chemical complexes. However, because photographs of some of these manufacturing sites have been published, and thus their location and other details compromised, one must consider their role in the military production of CW agents as questionable at best.
Relevant Individuals and Institutions
As part of a "heavy industry," chemicals are a key component to the command socialist economy in the DPRK, in which all production is under governmental control. With the emphasis of an economy based on military preparedness, it is not an exaggeration to say that all chemical production (as well as other segments of heavy industry) is militarized in the DPRK. It is not clear to what extent to which chemicals are diverted or produced for chemical warfare in North Korea.
Previously, Kim Jong Il and his military advisers had complete control over policy and procedure for production of armaments. It is expected that his son Kim Jong Un will operate in much the same way. The highest decision-making body in the DPRK for the military industry is the National Defense Commission (NDC). Directly subordinate to the NDC is the Second Economic Committee (SEC), which is the linchpin for much of North Korean development and production of nuclear, biological, and chemical weapons. Created in the 1970s, the SEC is in charge of the planning, manufacturing, and distribution of all ordnance in the DPRK, including international trade in munitions. Located in Kangdong-kun, Pyongyang, the SEC consists of eight bureaus and 190 munitions factories. As of 7 April 2009, Baek Se-bong (백세봉), both NDC and Korean Worker's Party Central Committee member, was appointed director of the SEC. [2] The eight bureaus consist of a general affairs office, with seven others dealing specifically with a variety of weapons platforms and technologies:
First Machine Industry Bureau:
Small arms and ammunition
Second Machine Industry Bureau:
Tanks and armored personnel carriers (APCs)
Third Machine Industry Bureau:
Multi-stage rockets
Fourth Machine Industry Bureau:
Guided missiles
Fifth Machine Industry Bureau:
Nuclear, biological, and chemical weapons
Sixth Machine Industry Bureau:
Battleships and submarines
Seventh Machine Industry Bureau:
Production and purchase of war planes [3]
With regard to North Korean chemical (CW) and biological (BW) weaponry, the Fifth Machine Industry Bureau is of most relevance. From an organizational perspective, the Ministry of Chemical Industry is actually separate from this line of command, but presumably is in coordination with production and transfer of chemical intermediates for CW agent manufacture.
Requirements are established by the Second Economic Committee, while the actual production of CW agents is carried out under the directive of the Fifth Machine Industry bureau. The filling, storage, and handling of munitions is carried out under the auspices of the Nuclear and Chemical Defense Bureau (NCDB) (핵 , 화학방위국). Directly subordinate to the General Staff Department (인민군총참부), the NCDB is responsible for defensive and offensive CW operations.
The Ganggye and Sakju munitions plants represent the meeting of nominally civilian chemical enterprises, under the titles of the Second Economic Committee's General Machine Industry Bureau and the Equipment Department of the NCDB. At Ganggye and Sakju, CW agents brought from the Fifth Machine Industry Bureau are filled into artillery (including mortar and artillery rocket) shells, which are requisitioned from the Third Machine Industry Bureau. Reportedly, chemical spray tanks and aerial munitions are also prepared at Sakju and Ganggye, and can be filled with CW agent from bulk storage at various airfields right before their use in wartime. Also associated with the offensive part of the chemical weapons apparatus, Factory No. 279 is responsible for defensive material, including decontamination chemicals, protective suits, and detection equipment. [4]
Following their final assembly and filling, chemical munitions are brought to "store offices" at the Maram Materials Corporation and the Jiha-ri Chemical Corporation, located in Maram-dong(마람동), Yonsong-guyok (용성구역), Pyongyang and Jiha-ri (지하리), Pangyo-gun (판교군), Gangwon-do (강원도), respectively. [5] Especially, Maram Materials Corporation was known as facility of three mine facilities and 4 meters tank. [6] Reportedly, North Korean chemical weapons stores are placed into underground tunnels, with bulk CW agents stored in large (12′ high) tanks, along with CW defense equipment supplied from Factory No. 279. [7]
Comprising seven different units, the NCDB is actively involved in the research and development of weapons, as well as nuclear and chemical defense. These are divided into the following departments: operations, training, materials, technology, reconnaissance, section No. 32, and mining/underground facility operations. No. 32 — an organization of which very little is known — has been linked with research and development of chemical weapons and perhaps specialized warheads for chemical delivery on the Nodong-1. Two additional research institutes — No. 55 and No. 398 — also operate under the aegis of the NCDB. The No. 55 research institute has about 70 on its research staff and is responsible for simulating nuclear and chemical contamination for decontamination operations and training. With approximately 250 researchers, the No. 398 research institute is involved in decontamination operations in both nuclear and chemical environments and is reportedly developing antidotes, masks, and suits. [8]
According to a 2002 ROK-based article, North Korea operates the following chemical troops: battalion (army corps), battery (division), and platoon (regiment). [9] The NCDB has its own department of operations, consisting of eight battalions. Two of these battalions, the 17th and 18th, are considered active, while the remaining (13th, 14th, 15th, 16th, 27th and 36th) are on reserve. Some of the billets for these battalions have been identified in open literature:
13th NCDB (reserve) Hamhung Vinalon Complex
(함흥 비날론 연합 기업소)
14th NCDB (reserve) Sunchon Vinalon Complex
(순천 비날론 연합기업소)
15th NCDB (reserve) The plant's name is unknown
16th NCDB (reserve) Namhung Youth Chemical Complex
(남흥 청년 화학 연합 기업소)
17th NCDB (active) Onjong-ri, Songchon-gun, Pyungannam-do
(평안남도 성천군 온정리)
18th NCDB (active) Sogam-ri, Pyongwon-gun, Pyongannam-do
(평안남도 평원군 석암리)
27th NCDB (reserve) Wonsan, Gangwon-do
(North Korean Administrative District, South Korea regards Wonsan as Hamgyongnam-do), The plant's name is unknown
36th NCDB (reserve) Sariwon Potash Fertilizer Complex
(사리원 카리비료 연합 기업소) [10]
The 18th Nuclear Chemical Defense Battalion consists of six companies. Lee Chung-Guk (이충국), a defector who claims to have served with the 18th Battalion, has diagrammed the locations of Factory No. 279 and the No. 398 Research Institute as below in the "Sogam-ri Recruit Training Center Facilities."
Lee Chung-Guk has also provided details about the organization of the 18th Nuclear and Chemical Defense Battalion, which may be similar to the 17th and other units held in reserve. According to him, the battalion had a nuclear/chemical reconnaissance company (1st Company), while the 2nd, 3rd, 4th, and 5th companies were described as "decontamination" units. The 6th company was responsible for flame-throwers and presumably obscurant smokes (also referred to as "Smoke Screen Company"). The latter had once been located in Sadong-guyok (사동구역), Pyongyang, and was transferred to the 18th Battalion in June 1993, also according to Lee. Interestingly, none of these companies that were described by Lee had specific duties with regard to offensive use of chemical weapons, but were responsible mainly for reconnaissance and decontamination operations. [12]
Funding for the Program
There is no clear evidence or route of funding for DPRK's CW development. However, regarding DPRK's current economic situation, most experts presume that cash inflow from abroad is the main source of the funding for development of chemical facilities. According to Robert Einhorn, the State Department's special adviser for nonproliferation and arms control, DPRK's activities for funding is mainly from missile exports, drug smuggling, and currency counterfeiting. [13]
Financial support from South Korea through Mt. Geumgang tourism development and Kaesong Industry Complex, and aircraft tolls in North Korea's airspace is also suspected the origin of funding for DPRK's chemical facilities' development. [14]
Past, Present, and Planned Facilities
The DPRK has operated chemical warfare units since 1954, when it established a program for defensive measures against CW. Seven years later, Pyongyang elevated the department to a bureau, and started to develop chemical weapons. [15]
Knowledge of North Korea's current or future plans for CW facilities is limited. In 2003, the U.S. Central Intelligence Agency characterized North Korea as having a "sizeable, but ageing chemical industry," possibly indicating that economic troubles or a preference for nuclear technology have hampered its ability to modernize its CW program, which by its nature has a short shelf-life. [16] According to South Korean Military, North Korea constructed new biochemical warfare production facility in Chagang-do in December 2010, but the facility's status, purpose, and size are unknown. [17]
North Korea's CW is suspected to export to mid-eastern countries. According to Yomiuri Shinbun on 5 January 2012, chemical ampoule (reagent) related to CW from North Korea to Syria was inspected and confiscated in Greece, and the UN is starting investigation. [18]
Nonetheless, North Korea has continued to illegally seek out dual-use CW precursors such as sodium cyanide (used for the blood-agent hydrogen cyanide) through its extensive procurement networks. [19]
Sources:
[1] "혁명적대고조로 [New Year's Editorial – Great Revolutionary Upswing]," Uriminzokkiri, 1 January 2011, http://uriminzokkiri.com.
[2] Shin Seok-ho, "北노동신문, 국방위원 전원 사진 이례적 공개 [North Rodong Newspaper Unprecedentedly Reveals all NDC Members' Pictures]," Donga Ilbo, 17 April 2009, http://news.naver.com.
[3] Ha Tae-won, "北산업원" / 무기 대부분 독자생산 [State of DPRK Defense Industry Viewed]," Donga Ilbo, 5 February 2001.
[4] "Strategic Weapon System, Korea, North," Jane's Sentinel Security Assessment, 5 July 2010.
[5] "<북한은 지금> 北韓軍,核화학전 훈련 강화 (<DPRK Now> NK Army Enhances Nuclear and Chemical Training)," Yonhap News, 11 June 1994, http://news.naver.com; "Strategic Weapon System, Korea, North," Jane's Sentinel Security Assessment, 5 July 2010.
[6] "인민무력부, 전담국 설치 / 핵­화생방전훈련 대폭 강화 [Department of People's Armed Force Established Exclusive Team / Strongly Enhanced Nuclear and Biochemical Training]," Segye Ilbo, 15 June 1994, p.8.
[7] "Strategic Weapon System, Korea, North," Jane's Sentinel Security Assessment, 5 July 2010.
[8] Choi Yeong-jae, "미국의 북한 생화학무기 압박 전략 [U.S. Strategy Pressuring DPRK on Biological, Chemical Weapons]," Shindong-a, 1 January 2002, pp. 300-313, http://shindonga.donga.com.
[9] Choi Yeong-jae, "미국의 북한 생화학무기 압박 전략 [U.S. Strategy Pressuring DPRK on Biological, Chemical Weapons]," Shindong-a, 1 January 2002, pp. 300-313, http://shindonga.donga.com.
[10] Seon Jong-gu, "북 핵¬화학방위국/핵¬생화학무기 총지휘 [DPRK, NCDB Manages Nuclear and Chemical Weapons)," Segye Ilbo, 21 May 1997, p.17.
[11] Lee Chung-guk, "Assignment to Antinuclear/Antiatomic Analysis Team," quoted in 金正一(キム・チョンイル)の核と軍隊 [Kim Jong-il's Nuclear Weapons and Army], 21 September 1994, pp. 101-110.
[12] Lee Chung-guk, "Assignment to Antinuclear/Antiatomic Analysis Team," quoted in 金正一(キム・チョンイル)の核と軍隊 [Kim Jong-il's Nuclear Weapons and Army], 21 September 1994, pp. 101-110.
[13] Choe Sang-hun, "U.S. Envoy Holds Talks on North Korea Sanctions," The New York Times, 2 August 2010, www.nytimes.com.
[14] Choe Sang-hun, "U.S. Envoy Holds Talks on North Korea Sanctions," The New York Times, 2 August 2010, www.nytimes.com.
[15] "North Korea's Chemical and Biological Weapons Programs," International Crisis Group, 18 June 2009.
[16] "Unclassified Report to Congress on the Acquisition of Technology Relating to Weapons of Mass Destruction and Advanced Conventional Munitions, 1 July through 31 December 2003," CIA, www.cia.gov.
[17] Kim Nam-gwon, "송영선 "北, 자강도에 생화학무기 제조시설 신축 [Song Young-seon, "North Constructed New Bio-chemical Weapon Production Facility")", Yonhap News Agency, 7 October 2011, www.yonhapnews.co.kr.
[18] Yanagisawa Kyousi, "北朝鮮、シリアに化学兵器試薬輸出…国連調査へ [NK Exported Chemical Weapon Reagent to Syria… UN Inspection)," Yomiuri Shinbun, 5 January 2012, www.yomiuri.co.jp.
[19] Stephanie Lieggi, "From Proliferator to Model Citizen? China's Recent Enforcement of Nonproliferation-Related Trade Controls and its Potential Positive Impact in the Region," Strategic Studies Quarterly, Summer 2010, www.au.af.mil.
Stay Informed
Sign up for our newsletter to get the latest on nuclear and biological threats.
Glossary
Chemical Weapon (CW)

The CW: The Organization for the Prohibition of Chemical Weapons defines a chemical weapon as any of the following: 1) a toxic chemical or its precursors; 2) a munition specifically designed to deliver a toxic chemical; or 3) any equipment specifically designed for use with toxic chemicals or munitions. Toxic chemical agents are gaseous, liquid, or solid chemical substances that use their toxic properties to cause death or severe harm to humans, animals, and/or plants. Chemical weapons include blister, nerve, choking, and blood agents, as well as non-lethal incapacitating agents and riot-control agents. Historically, chemical weapons have been the most widely used and widely proliferated weapon of mass destruction.

Chemical Agent Precursor

Any chemical reactant which takes part at any stage in the production by whatever method of a chemical agent. This includes any key component of a binary or multi-component chemical system. Common precursors to toxic chemicals are listed alongside the agents in the OPCW Schedules of Chemicals. Many precursors controlled through nonproliferation initiatives also have legitimate commercial uses.