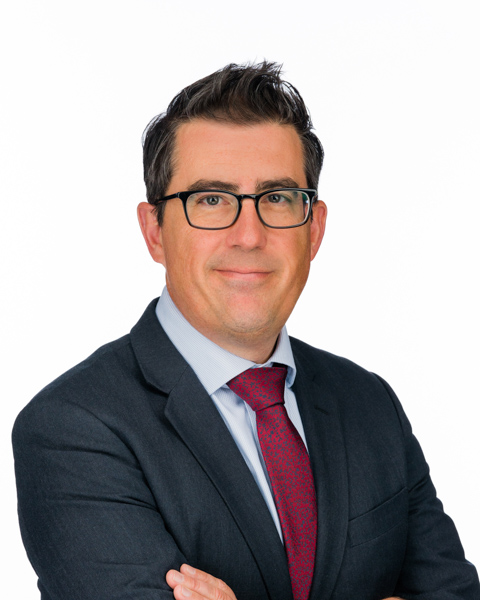 Scott
A. Roecker
Vice President, Nuclear Materials Security
Expertise Dirty Bomb/Radiological, Iran, Nuclear Terrorism, US-Russia
Bio
Scott Roecker is the vice president for NTI's Nuclear Materials Security Program. He joined NTI as senior director on NTI's Materials Risk Management team in February 2021.  He focuses on work to reduce the risks associated with nuclear and radiological materials through a number of NTI projects, including the Global Dialogue on Nuclear Security Priorities and the NTI Nuclear Security Index, as well as through targeted cooperation with priority countries. He also supports NTI's nuclear disarmament verification work and advises leadership on issues related to Iran.
Roecker previously served as the director of the Office of Nuclear Material Removal at the National Nuclear Security Administration (NNSA).  In this position, he was responsible for all U.S.-led activities to remove or dispose of highly enriched uranium (HEU) and separated plutonium with partner countries. The goal of this work is to eliminate excess special nuclear material that could be used by a non-state actor in an improvised nuclear device and included the removal of all HEU and separated plutonium from the Fast Critical Assembly in Japan.
From November 2014 through May 2017, Roecker served as the director for Nuclear Threat Reduction at the National Security Council.  In that role, he coordinated the development and implementation of policies to prevent nuclear terrorism through efforts to secure nuclear and radiological materials, minimize HEU and plutonium, and counter nuclear smuggling. He also was the sous-sherpa for the United States at the 2016 Nuclear Security Summit and led efforts to implement an outreach campaign designed to reach entry into force of the Amended Convention on the Physical Protection of Nuclear Material.
Roecker has also served as the senior policy advisor for the Office of Defense Nuclear Nonproliferation, where he provided policy guidance on nuclear security activities across all nonproliferation programs at NNSA.  He has worked in the Office of the Second Line of Defense, where he managed border security engagement with partners in South and Central Asia.  Roecker began his career at NNSA working with Russia and China to secure nuclear materials.
Prior to his tenure at the NNSA, Roecker worked for United States Rep. Bruce F. Vento as a legislative assistant, advising the congressman on issues related to international relations and business development.  Roecker holds a Masters in International Affairs from The George Washington University and a Bachelor of Science from The University of Minnesota.  He is proficient in Russian.