Joint Assessment Mechanism to Determine Pandemic Origins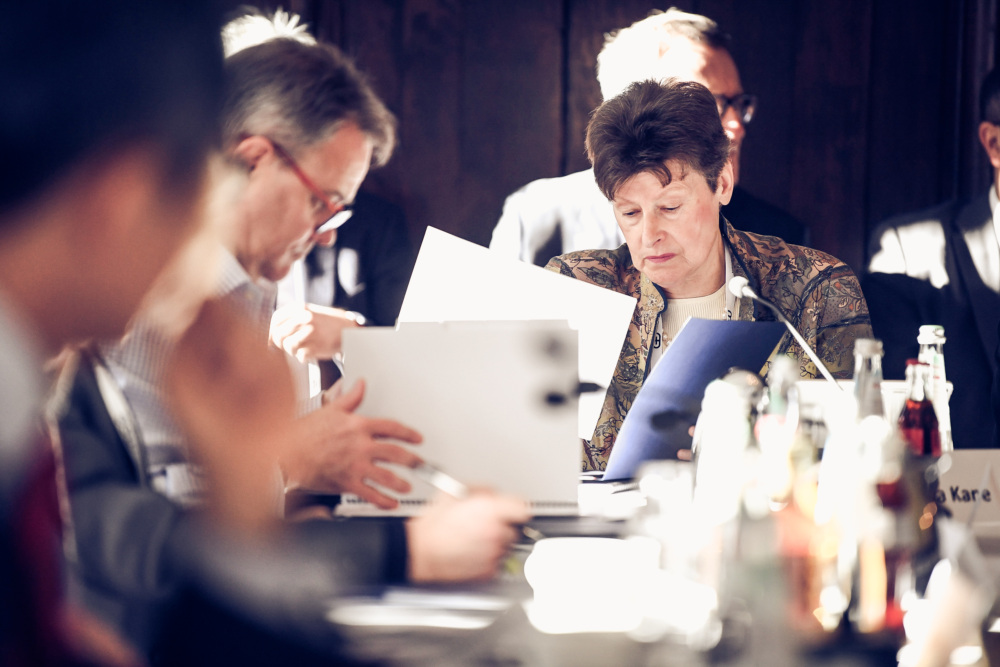 ---
Rapidly assessing origins of high-consequence global biological events
Challenge
The international community lacks the capability to rapidly discern the source of high-consequence biological events of unknown origin, limiting response efforts and leaving the world vulnerable to future bio-threats that could exceed the devastating impacts of COVID-19.
Action
Work with international partners to create a new international mechanism to rapidly assess pandemic origins.
Results
Stronger international capabilities to identify the source of high-consequence biological events and higher public confidence in the findings.
COVID-19 has revealed that national governments and international organizations are woefully unprepared to respond to pandemics—underscoring global vulnerability to future biological events, which could meet or exceed the devastating impacts of COVID-19. The ability to rapidly identify the source of emerging pandemics is critical to mitigating their effects in real time and guarding against future risks.
NTI is working with international partners to develop a new Joint Assessment Mechanism (JAM) to rapidly identify the origins of high-consequence biological events, specifically in cases where there is ambiguity about whether an outbreak is naturally emerging or the result of a deliberate or accidental release.
The need for this mechanism has never been clearer. In an era when global travel and trade, urbanization, and environmental degradation all increase the likelihood of naturally emerging infectious disease events, the world faces in parallel a growing risk from human-caused pandemics through accidental or deliberate misuse of the tools of modern bioscience and biotechnology.
Current international investigative capacities are inadequate to address the modern bio-risk landscape, and they are siloed—divided among several United Nations agencies. The World Health Organization (WHO) has robust outbreak investigation capabilities and a strong comparative advantage in assessing naturally emerging infectious disease outbreaks, and the UN Secretary General's Mechanism has the authority to investigate allegations of deliberate use of chemical and biological weapons. There is at present no channel for assessing events of unknown origin that fall between the scope of these two mandates. Ongoing challenges with confidently discerning COVID-19 origins have further highlighted the shortcomings of existing international tools for determining pandemic origins.
To address this gap, NTI's proposed JAM would require an internationally diverse roster of scientific experts to conduct ongoing data analysis, as well as the operational capability to rapidly launch an assessment of a biological event of unknown origin—within 48 hours of UN authorization. The JAM should take advantage of new tools, methods and technologies—such as bioinformatics, data science, and AI—to build a capability suited to today's risk environment. At the same time, it can build on existing resources associated with existing UN investigative mechanisms. Its mandate would be to establish the facts regarding the origin of an unusual outbreak, and its approach would be rapid, transparent, evidence based, and legitimate in the eyes of the international community.
Establishing the home for the mechanism within the office of the UN Secretary General would provide the needed authority and flexibility to activate and deactivate as necessary, as well as pull together relevant resources from across the UN system.
NTI originally recommended creating this mechanism in its 2020 report, "Preventing Global Catastrophic Biological Risks," which is based on lessons learned from a senior-level tabletop exercise hosted in partnership with the Munich Security Conference. Establishing this proposed mechanism and ensuring its effectiveness will require a broad coalition of international support from UN member states. NTI is working with international partners to engage leaders and key stakeholders to raise awareness of the JAM and to drive progress to establish it.