Global Biosecurity Dialogue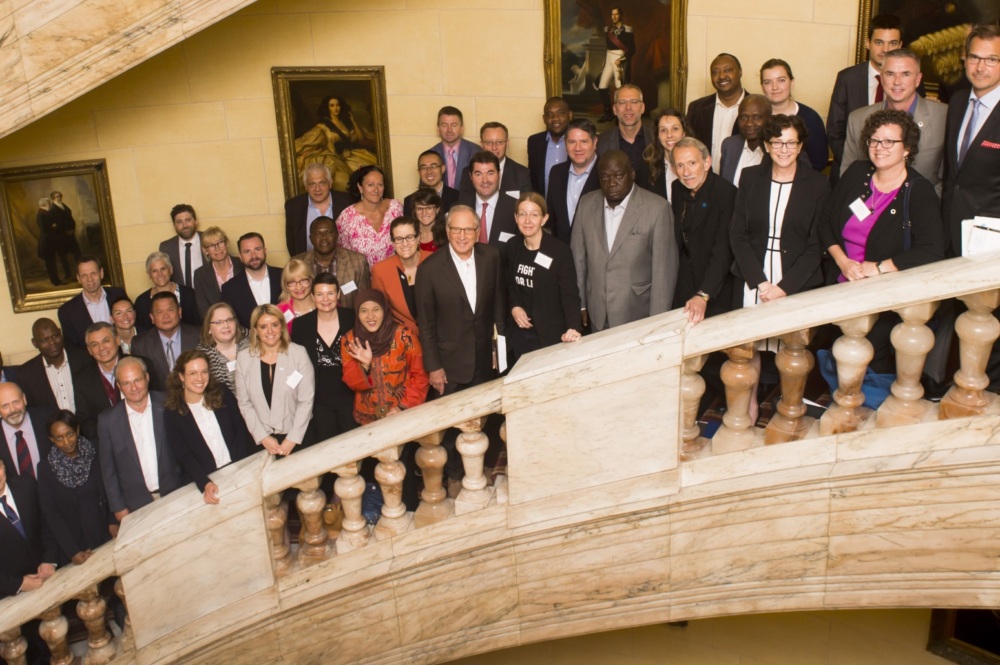 ---
Reducing biological risk and enhancing global security
Challenge
Biological risks are becoming increasingly complex and global. Many countries do not invest in biosecurity assistance, and financial commitments are not well-tracked.
Action
A new, international cross-sectoral dialogue to elicit and track specific actions to advance global biosecurity.
Results
Concrete steps for countries to fill gaps and overcome barriers to strengthening biosecurity capability.
Biosecurity is under-represented as a policy and financial priority among countries and international institutions working to address global health security and to counter the risks associated with weapons of mass destruction. Even among countries and regions that have made commitments to improve biosecurity capability, few mechanisms are available to track or account for them. In light of increasingly complex and widescale biosecurity threats, these limitations pose a serious concern for international security.
NTI's Global Biosecurity Dialogue brings together senior officials from ministries of foreign affairs, health, defense, agriculture and other relevant sectors to address these limitations and identify new and measurable actions to advance international biosecurity. Over time, this Dialogue seeks to:
Build cross-border collaboration to achieve specific biosecurity targets.
Increase the number of countries providing national, regional, or global financial and technical support to strengthen biosecurity.
Promote new actions and investments among senior officials to mitigate emerging biological risks.
The Global Biosecurity Dialogue will complement existing international efforts to mitigate biological threats, including the Global Partnership Against the Spread of Weapons and Materials of Mass Destruction and the Global Health Security Agenda. NTI's Global Biosecurity Dialogue also should serve as a leadership model for identifying new actions and promoting change within other elements of health security.
Those involved in GBD activities can access the GBD portal here.